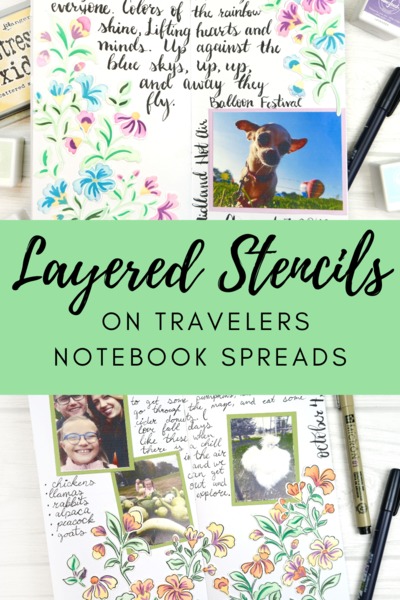 I am loving the new layered stencils from PinkFresh Studios. It is so fun to watch the layers build up! You can use any color combination you can think of to make these flowers go with any color theme. They can be added to cards, scrapbook layouts, or how I chose to use them, on a traveler's notebook spread. Today I am using the "Be Strong" stencils, stamps, and die.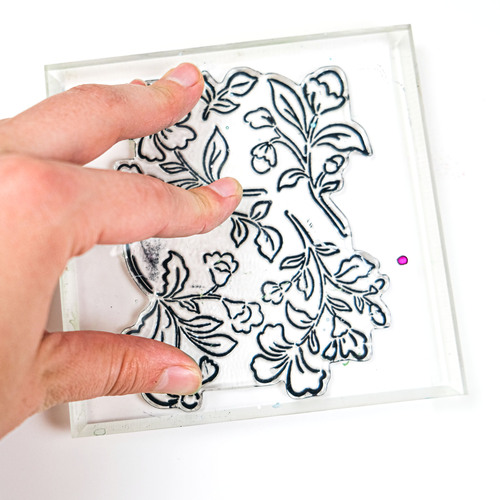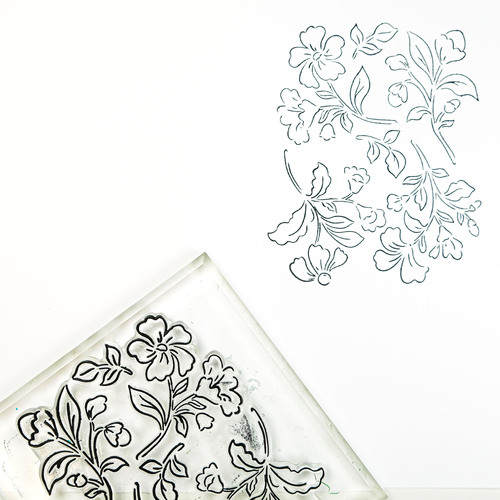 These stencils have coordinating dies and stamps. I made one set of flowers with the stamp outline and one without to see the difference. When stamping a larger stamp like this one, I like to use the Catherine Pooler Midnight ink pad because it is so juicy that I am more likely to get a good impression from it.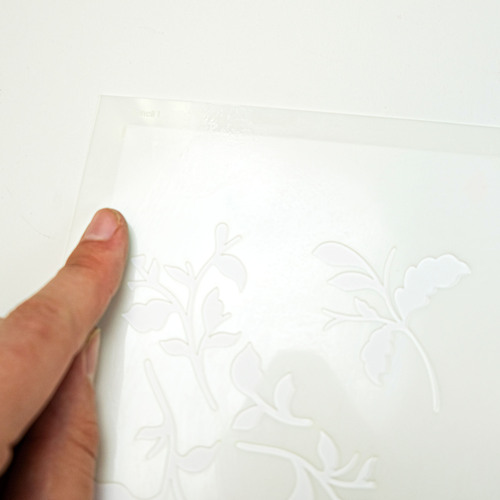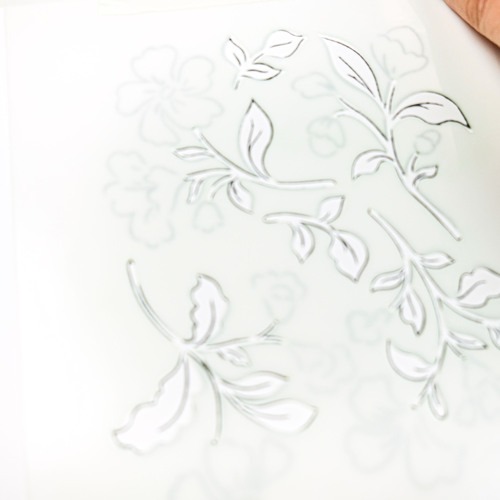 These stencils have little numbers and lines in the corners telling which stencil should go first and the lines are used to keep them straight on your paper. I line them up to the corner of my page. On my flowers that have the stamped image, I just line it up with the image.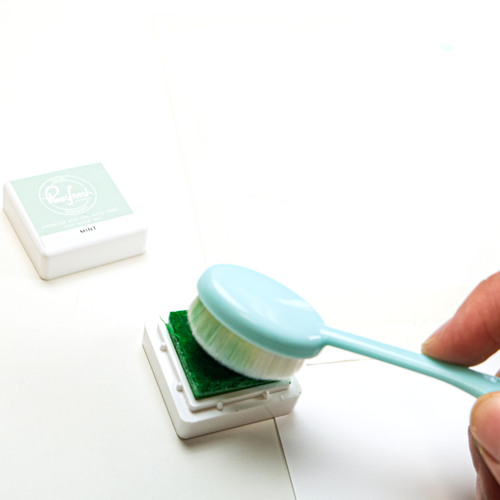 I like using blending brushes when inking over stencils because I have more control over how dark the image will get. I build up color slowly using circular strokes. 
Check out how each layer looks as I build up the color!
Layer 1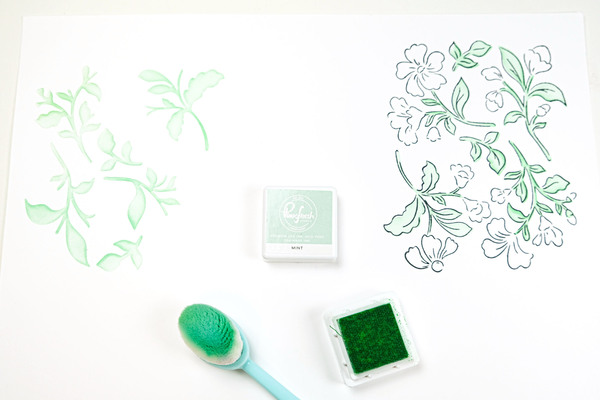 Layer 2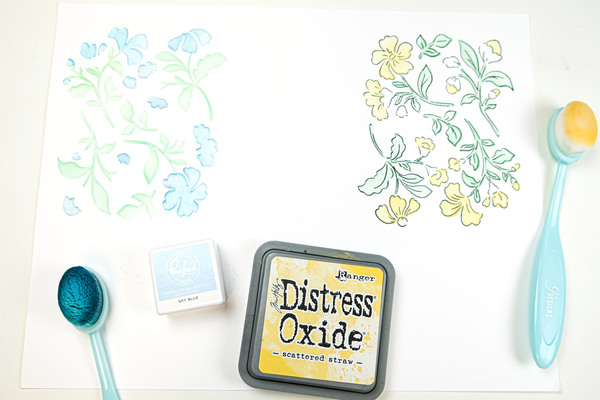 Layer 3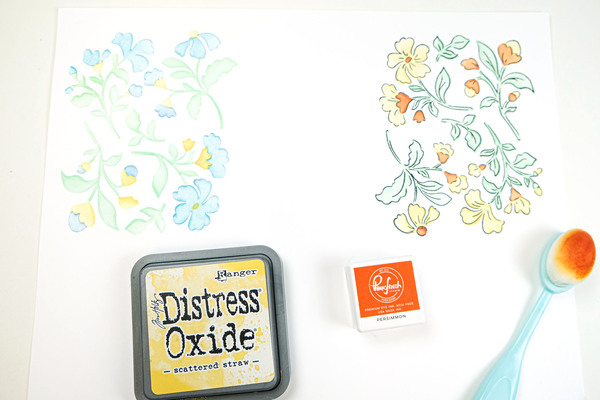 Layer 4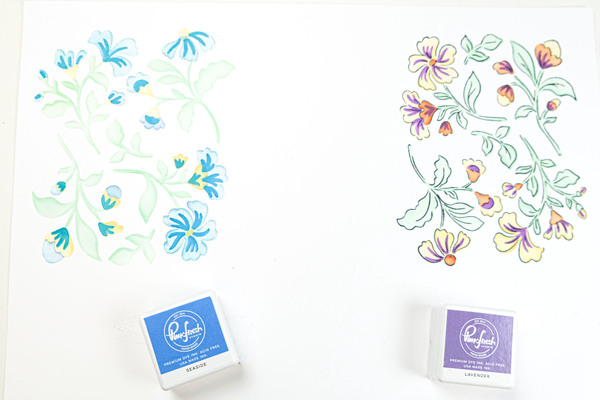 Layer 5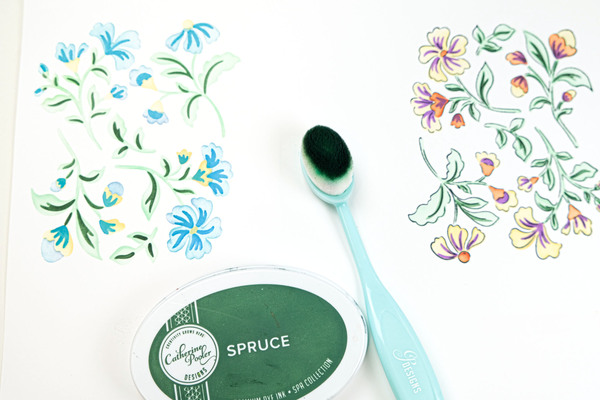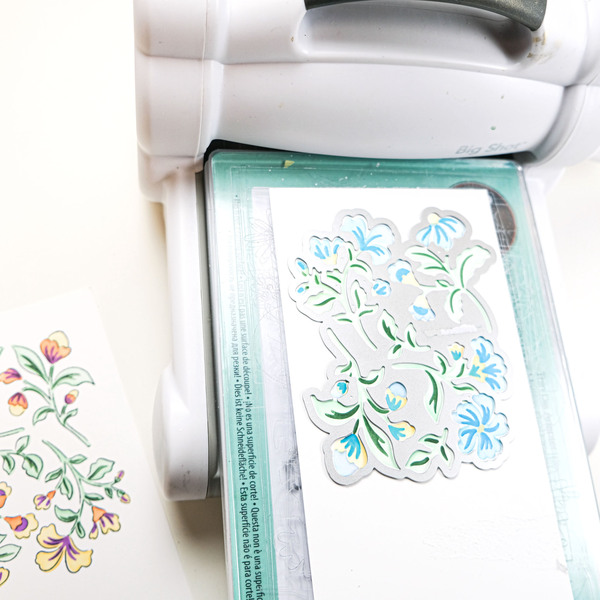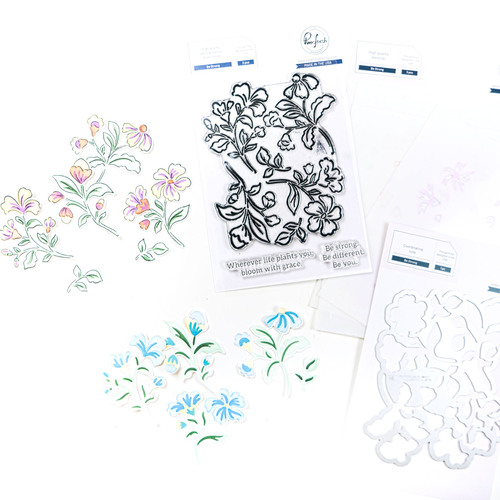 Next, I used a Sizzix Big Shot and the die to cut out the flowers. Check out the color combinations I made below!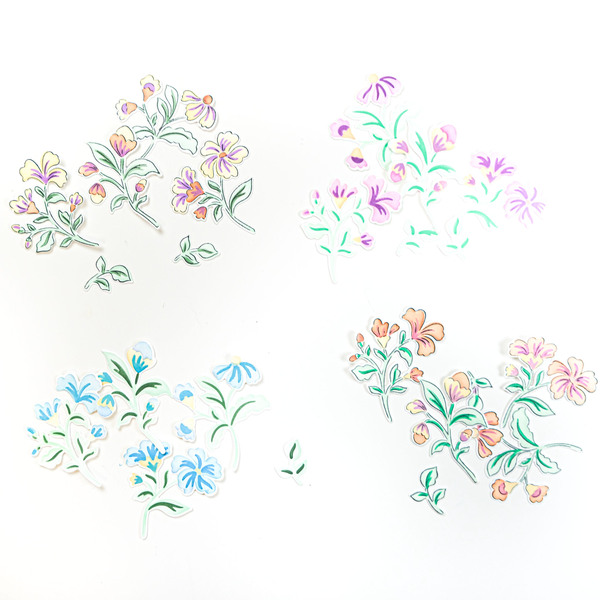 I made 2 sets of flowers both with adding the stamp and without. I combined the 2 stamped flowers together on a layout and the 2 non-stamped together. I started my traveler's notebook spreads by gluing on the flowers in a way that I thought fit nicely with the page. I am working in my P13 notebook.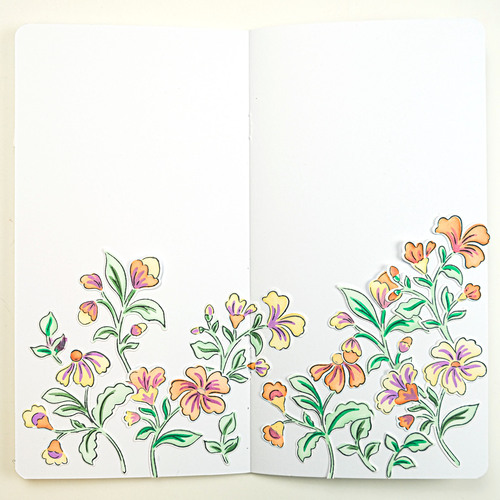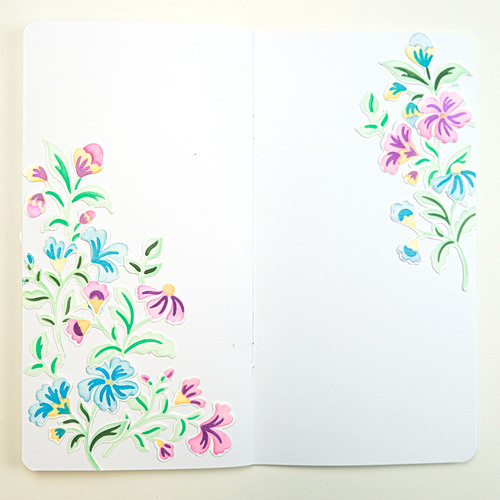 For my first spread, I decided to use photos that matched my colors and filled in the blanks with hand lettering. I used a Fudenosuke brush pen for my larger words and a Micron pen for my journaling.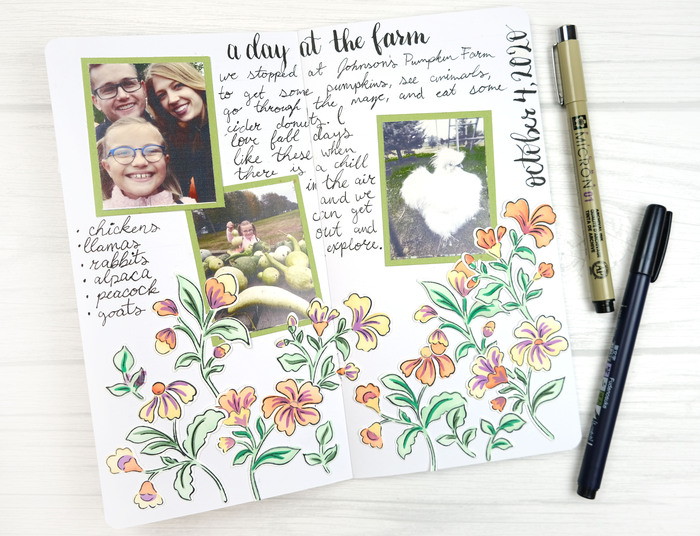 On my second spread, I wanted to use a light and cheerful photo to match the feel of the flowers, so I used this one of my dog at a hot air balloon festival. From there I looked for a poem about hot air balloons and wrote it with my  Fudenosuke brush pen.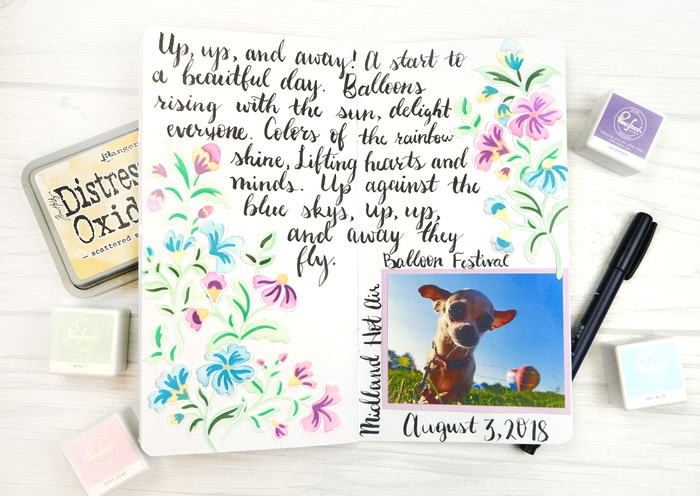 I really like how both of these pages turned out and I love the versatility of these stencils. I like how you can get a more defined look by using the stamp or a softer look without. I think it is worth investing in the whole set of stencils, stamps, and dies with these fun products.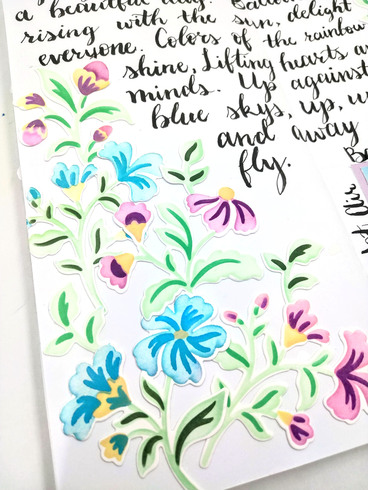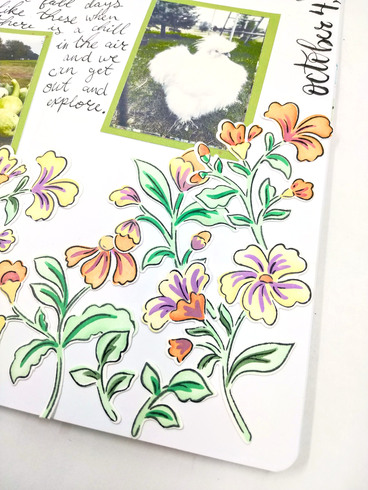 Do you prefer the flowers with or without the stamped outline? Let us know in the comments!
Thanks for stopping by the Cherry Blog today!