I don't have lots of wall-space to hang a fabulous GIANT autumn garland, but I thought a petite-sized garland made of these cute little triangle tags would be the perfect addition to a lamp, hung above a picture frame or mirror, or even on a door. As we create, I'll share some of my favorite techniques for creating this warm and cozy stamped project.
Supplies you'll need:
Speckled Triangle Tags & Ties by Canvas Corp.
Sponge Dauber for Stenciling by Tsukineko
fall-friendly inkpad colors (some of my favorites: Brown, Terra Cotta, Orange, Chestnut, Dark Moss)
I LOVE this set of 6 little stamp sheets on sale in the store - and you can't BEAT the price. (For REAL! How have you NOT bought these yet!?) I decided to make my garland autumn themed, but without too much focus on Halloween or Thanksgiving in particular - so that I can hang it up now, and leave it up through November.
I used the stamps and simply created 7 little triangle tags to string along. Here are some techniques to try, while you play.
Blending ink colors - to create a multi-colored image, start with the lightest color. In this case, I stamped the image in a terracotta color. Then I tipped the edges of my stamp into a dark brown. Now comes one of my favorite tools: a sponge dauber. Use the dauber to gently dab over the stamp where the colors meet. This will blend the colors together. Then stamp on the triangle tag. This technique works really well with solid images, like this leafy spray.
The next technique I used to add to my triangle tag is along the edges.
Distressing - drag, dab, or pull the cardstock edge along the ink pad to add this detail. You'll find that different ink pads create different looks. A different amount of pressure will also effect the look. Play with some scrap paper and perfect YOUR favorite look.
Faux sponging- After, and during the distressing, I also gently tapped sections of the tag flat onto the ink pad. See that area in the top right corner? It almost looks like it was sponged, but it was just set down onto the inkpad. Depending on the juiciness of your inkpad, this technique can get away from you easiy. . .so be VERY gentle!
Distressing times 2 - After distressing the edges with the mustard color, I decided to add a little more, and go over it again with dark brown. I also added a few extra stamped leaves to finish off the tag. Using a dark color along the edges will add extra drama and help "finish off" the look.
I used these techniques on all of the tags I stamped. Each one is a little different, and I used lots of images from this stamp set, including some of the great autumn words. I used a few different colors on the tags, but each tag has mustard and dark brown. This adds some consistency and allows the project to flow cohesively.
As a finishing touch to each tag, I tied a bow using the twine included with the Canvas Corp. tags.
I used an extra length of twine from my stash, to string the tags up, and then they were ready to hang! The Canvas Corp Tags & Ties come in a variety of shapes and colors, and any one of them would be adorable to complete this project with! (Or maybe one for each season!)
Happy FALL!
---
Suggested Products:
---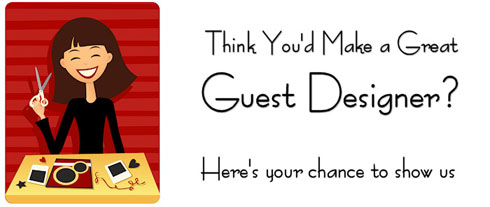 Click here to find out how to submit