Happy National Scrapbook Day! In this post, I'm focusing on wood veneer, one of my current favorites! You can add these awesome finds to layouts, mini albums, or cards. Use your creativity!
I have a couple of fun ways you can transform plain wood veneer into new, interesting embellishments.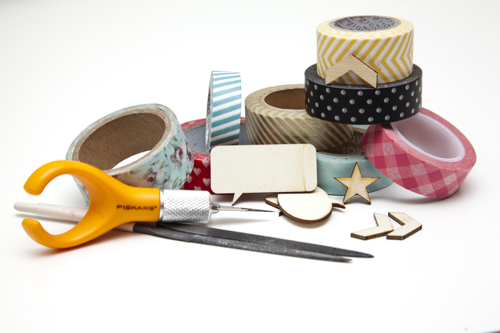 Here are some supplies you can pull out to dress up your wood veneer.
Don't forget your favorite washi tapes, wood veneer, precision cutting tool, and filing tools.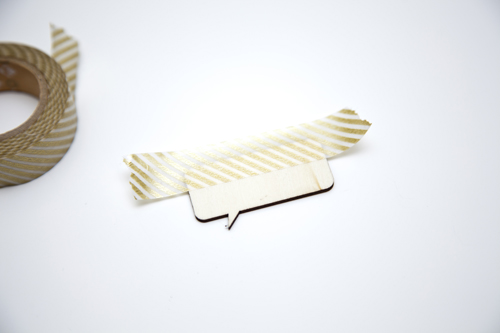 To start, cover your wood veneer with washi tape. Washi tape is very forgiving, so have fun!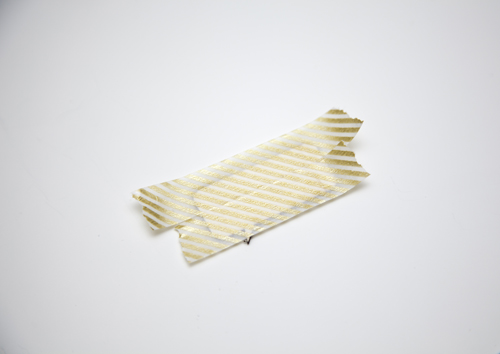 What if one piece of tape will not cover the wood veneer completely, like photographed above? No problem! Simply line up another piece of washi tape making sure that the patterns match up. You could also use the washi adhesive sheets in the store! They'd be awesome for these speech bubbles. It's up to you!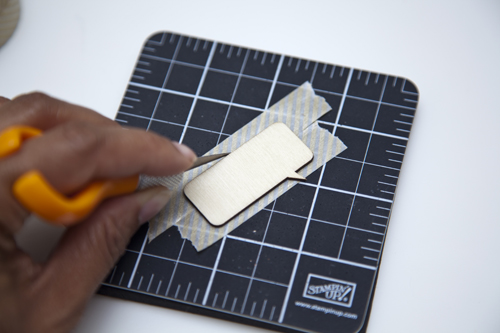 Using your precision knife, trim off the excess washi tape. I like to flip the wood veneer over so I can see where I need to cut.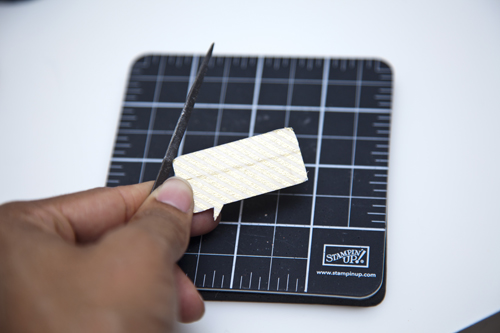 After trimming, use a filing tool to even out all the edges.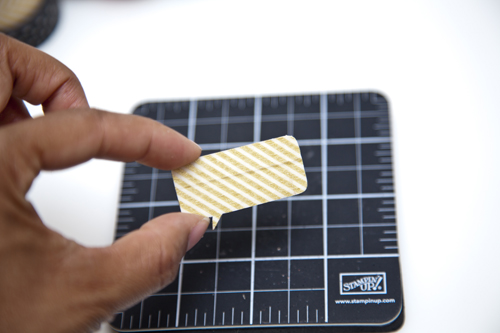 Here's the finished washi covered wood veneer. Isn't it so cool! Just think of all the pattern possibilities!! You can definitely use it as-is or take it a step further (see next step)!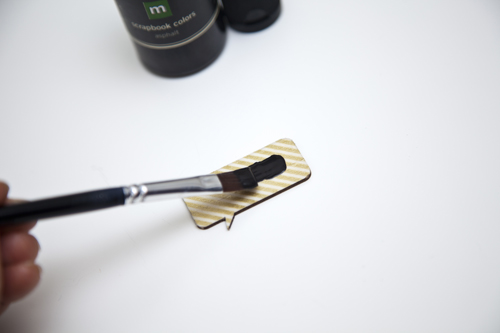 Using acrylic paint, I'm painting a black strip over the washi tape. Why? You'll see...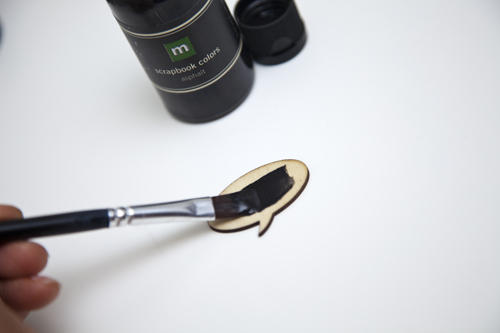 Speaking of painting, don't forget that you can alter your wood veneer by simply painting them...any color. You can use your spray mists, too!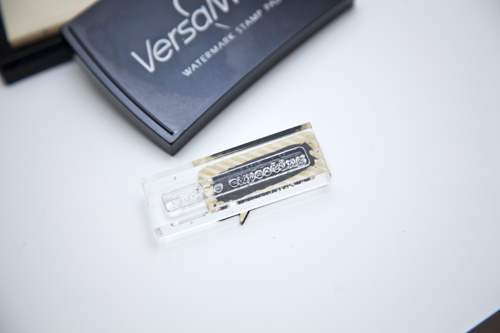 Like to stamp? I do, too. So, how about heat embossing a sentiment on this speech bubble?! The cool thing about heat embossing is that you can add just about any color to the stamping process. I'm using gold embossing powder on my projects. Check them out below!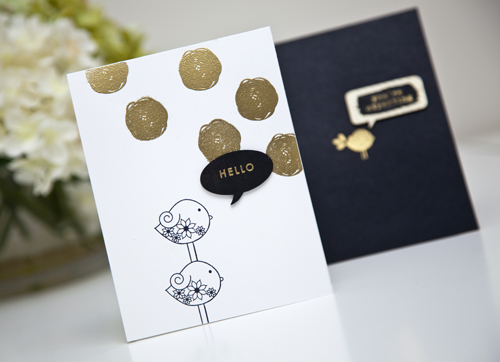 On my first card, I heat embossed "hello" onto a painted wood veneer speech bubble.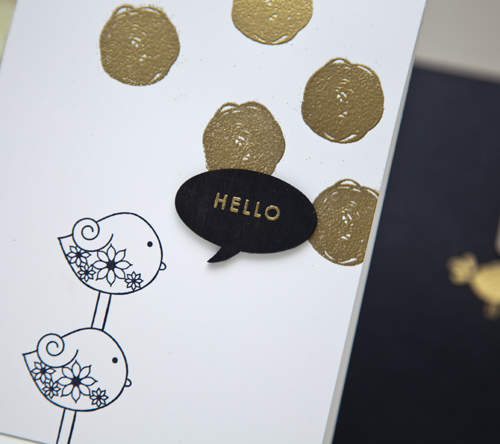 The result is so elegant and professional.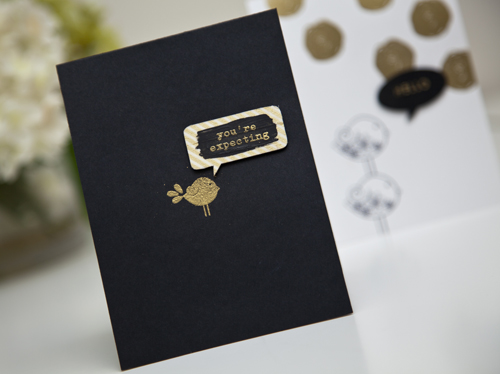 For my next card, it's a clean and simple design, but ever-so-striking. The striped washi tape pops along with the heat embossed sentiment.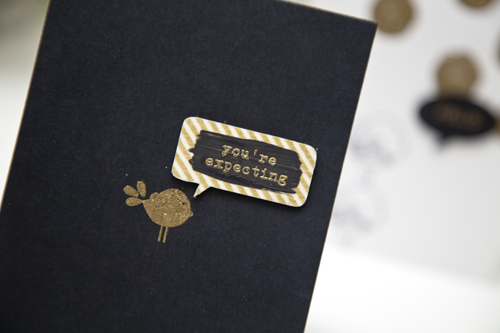 I just love how you can transform wood veneer so easily with just some washi tape, paint, and embossing powder.
So, what are you waiting for? Get your supplies out and transform those wood veneer embellishments in your stash now! You can use any wood veneer shape you have, but the speech bubbles work great on cards and layouts I think!
Supplies: