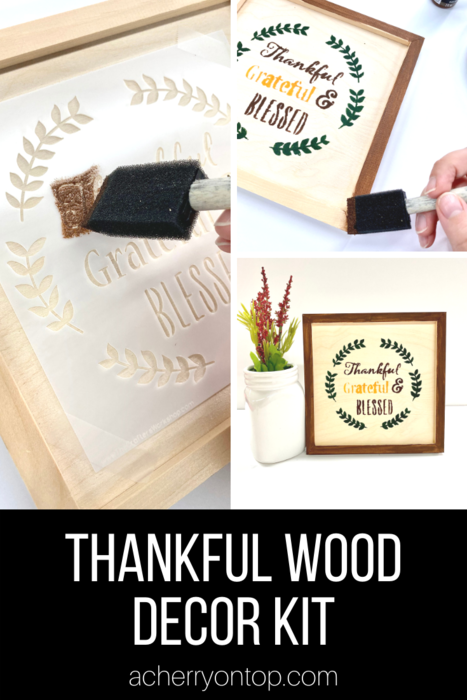 Here's an easy Thanksgiving craft for you or your kids! This little kit has everything you need for your project. But feel free to add some embellishments or sparkle to it. I was going for simple and rustic with mine, since time is of the essence with two toddlers these days. I'm all about the quick home projects ha!
Here's everything included in the kit:

-Square Pine W/Baltic Birch Center Frame - 8"x8"
-Thankful Crafter's Workshop 6"X6" Template
-Three 1" Width Foam Brushes
-Squash Blossom Crafter's Acrylic All-Purpose 2oz Paint
-Evergreen Americana Acrylic 2oz Paint
-Burnt Umber Americana Acrylic 2oz Paint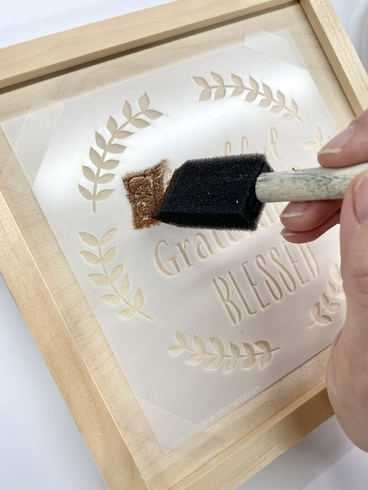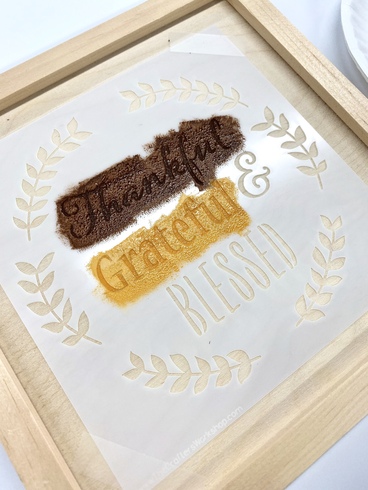 Step 1) Lay your stencil on top of the frame and center it. Place a few pieces of tape on the corners to hold it down.
Step 2) Start painting the words on your stencil using light dabbing motions. You can go over it a couple times to get your desired look, but don't use too much paint at once or else it may seep through the stencil. I used Burnt Umber for thankful & blessed, and the Squash Blossom for grateful.
Step 3) Paint your leaves the same way, dabbing in light layers. I used the Evergreen paint. You can of course mix and match these colors however you want!
Step 4) Carefully undo the tape and pull the stencil up. You want the paint to have dried a little, but not all the way. Otherwise you'll have a hard time getting it up.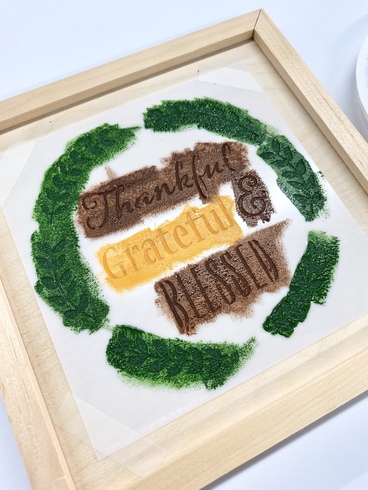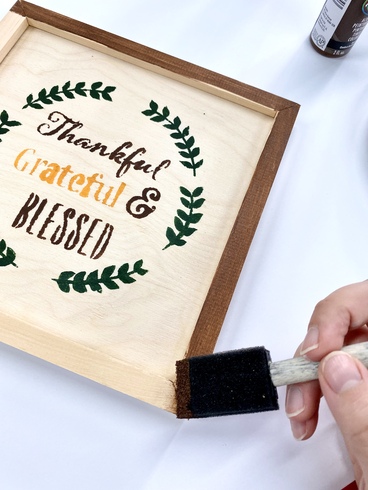 Step 5) Paint along the edge of the frame. You may need another layer or two depending on your preference. I kept mine to one layer so I could see the wood still. 
And there you have it! Easy peasy home decor. I love this stencil and the reminder to be grateful. I am brainstorming what I can use it on next!
Thanks for following along, I hope you have fun with this kit!
      -Rachel Kent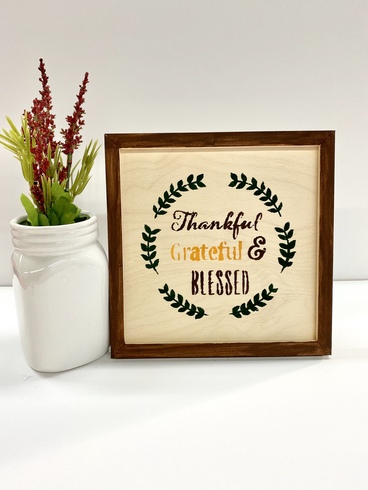 ---