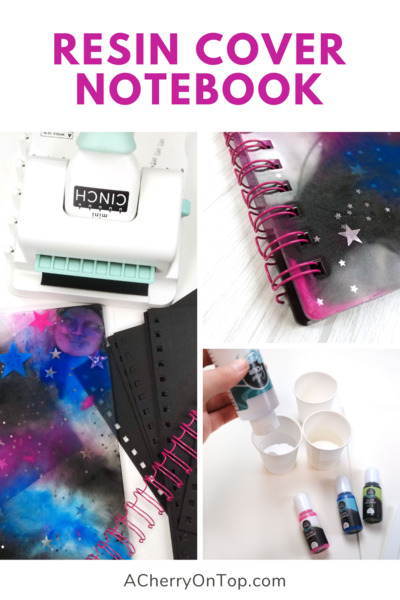 Today I will be showing the steps on how to make a resin cover notebook using the Mini Cinch, Color Pour Resin, and Notebook Cover Silicone Mold. 
Here are the products I used: 
I was going for a galaxy-themed notebook so used glow-in-the-dark inks and sequin stars.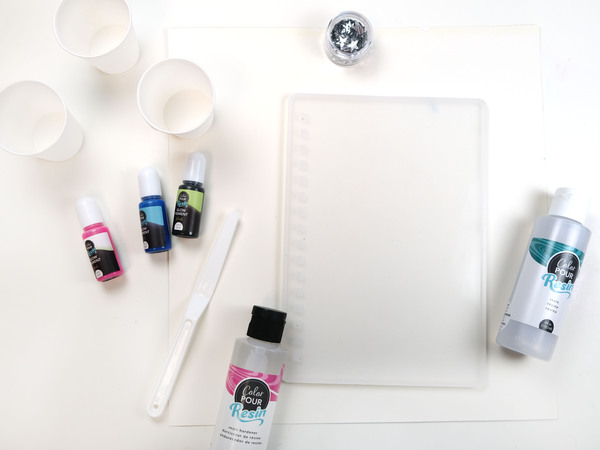 The 8oz of resin is the perfect amount to make a front and back cover and have a little leftover. If you have not worked with resin before it can seem intimidating, but once you get going it is a quick and simple process. You have one bottle of resin and one hardener. Once they are mixed together, they begin to harden. Because of this, you want to keep them separated until you are ready for them to harden.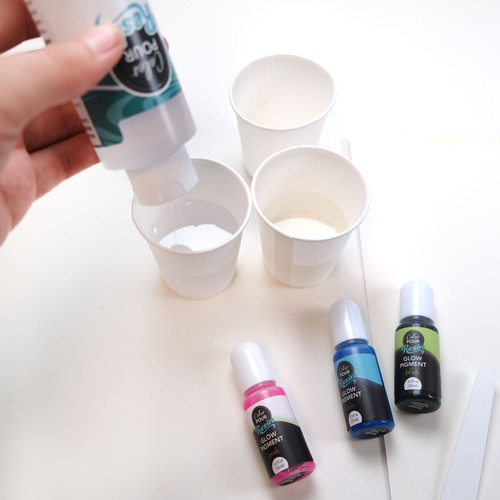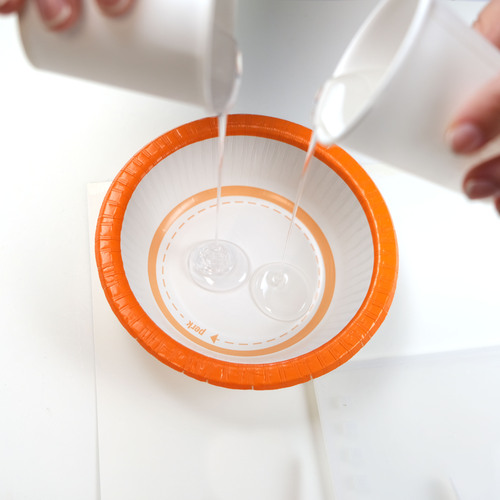 You want equal parts resin and hardener. To ensure this I pour them each into their own little cup, then scrape them out into a bigger cup or bowl.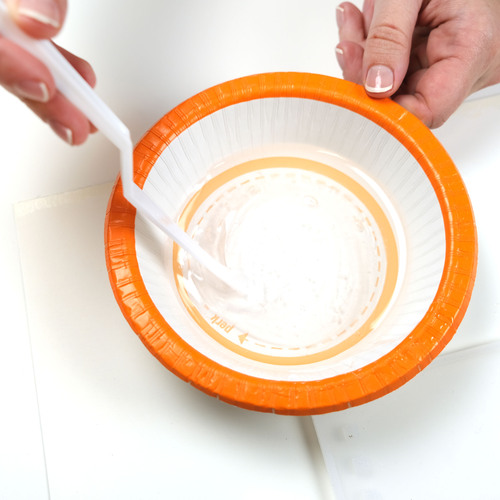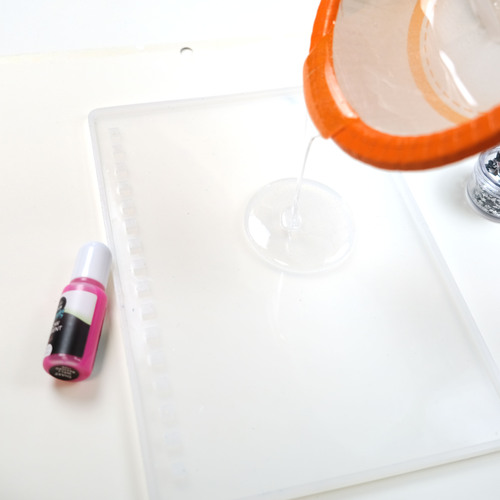 You want them mixed well. If there is an area that did not get mixed together, it will be gooey, sticky, and never harden. I spend about 3-5 minutes mixing making sure to scrape the sides and bottom of the bowl. After it is thoroughly mixed, it's time to pour it into the mold. I like to have backup molds ready to go in case I have extra resin because I hate wasting it. For this project, I grabbed the Star and Moon mould.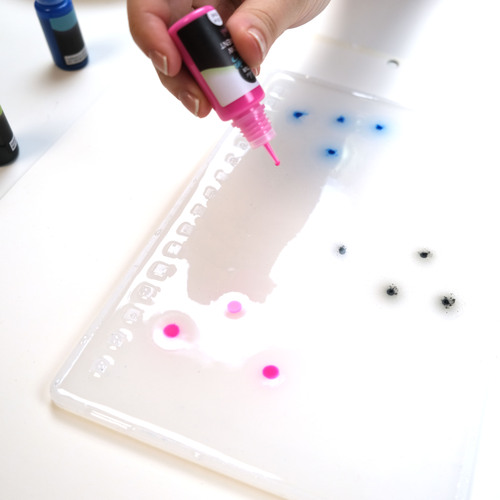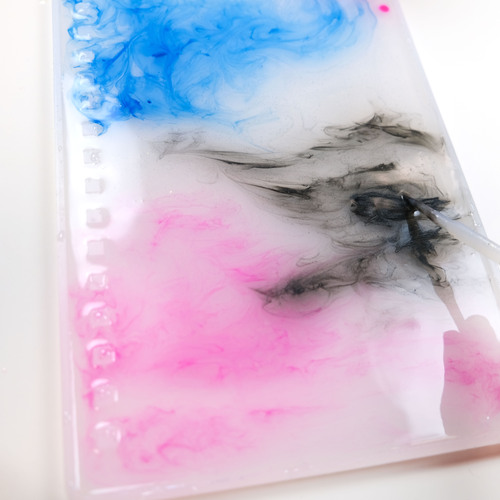 When working with resin you need to move quickly. Most resin allows you to work with it for up to 30 minutes, but I like to be finished with it in 5-10. After playing with it for too long you'll begin to have streaks and lines on your resin and it's not as smooth. After the resin is added to the mold and smoothed over it, it is time to add any add-ins. For this cover, I'm adding drops of pigmented dye and use a silicon tool to swirl it around. I started with a few drops and added more as needed. Be careful not to add too much dye because it can affect how the resin sets and could leave you with sticky spots. If this happens, (you won't notice it until you have let the resin set 24-48 hours) I recommend pouring a thin layer of clear resin over the whole cover once again and letting it harden.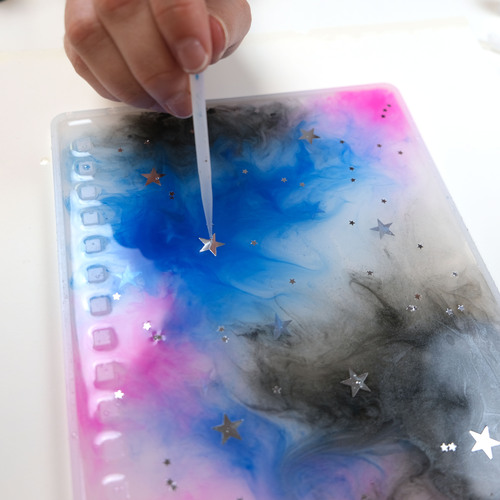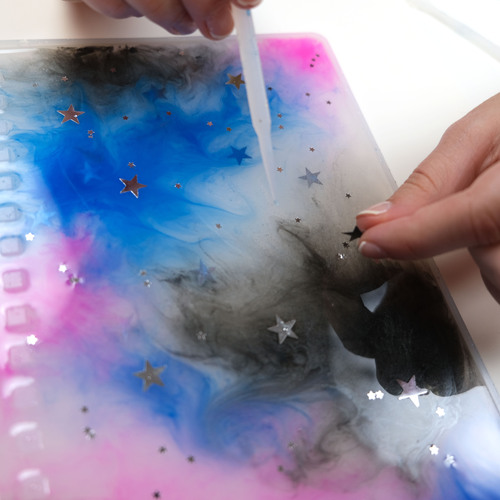 Next, I added sequin stars to the cover. I wanted some to rest on the surface and others I pushed to the bottom of the mold so there would be stars on both sides. Some I pushed through only halfway.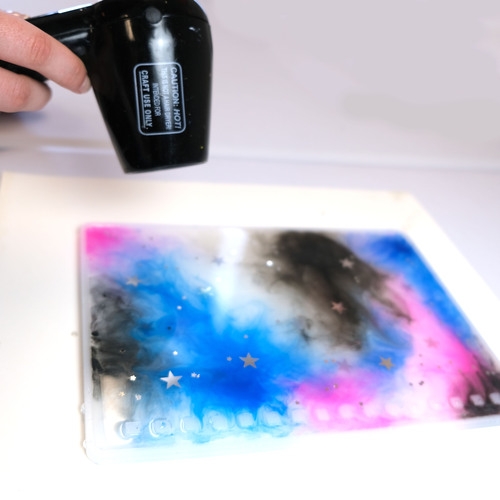 It took about 8 minutes to pour the resin into the mold, swirl in the dye, and add the stars. Once it is how I wanted it, I add heat to it using a heat tool. This is an important step because it brings any air bubbles to the surface and pops them. Once you use the heat tool, do not touch it again until it is dry! The heat has jump-started the curing process.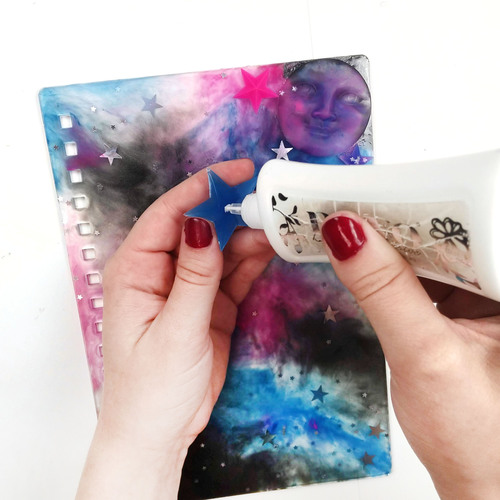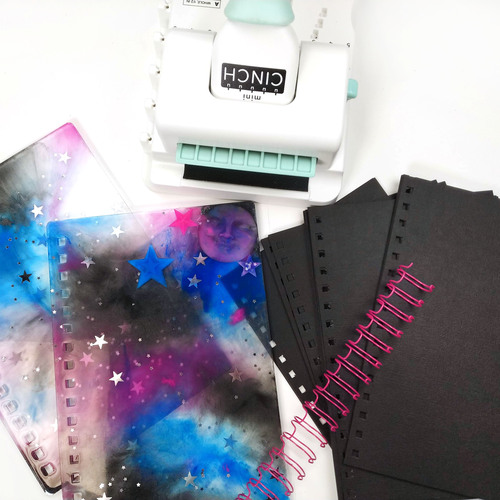 After 24 hours you can usually take it out of the mold, although it may still be a little floppy and not fully hardened yet. I usually like to leave it sitting in the mold closer to 48 hours to be sure that it has been fully cured. Next, I took some of the stars and moon from my additional mold and glued them onto the cover. Repeat this process to make the backside of your book. 
I used black paper to keep with the galaxy theme which will be great to journal on using a white gel pen. I used the Mini Cinch to bind the book together. You can see a full tutorial on how to use the Cinch HERE.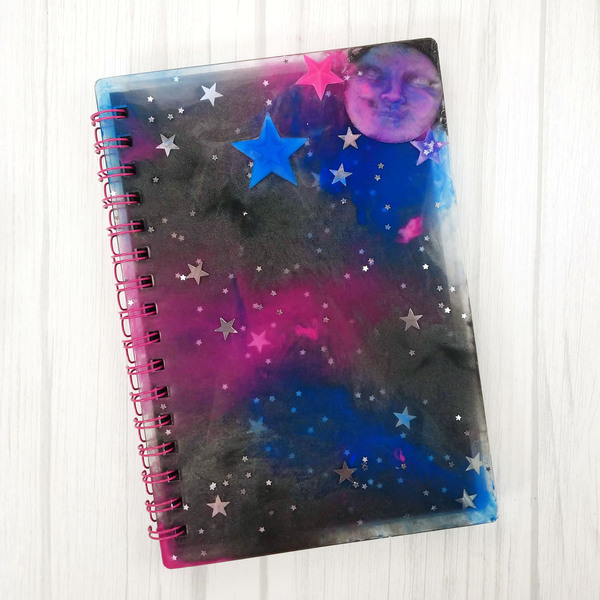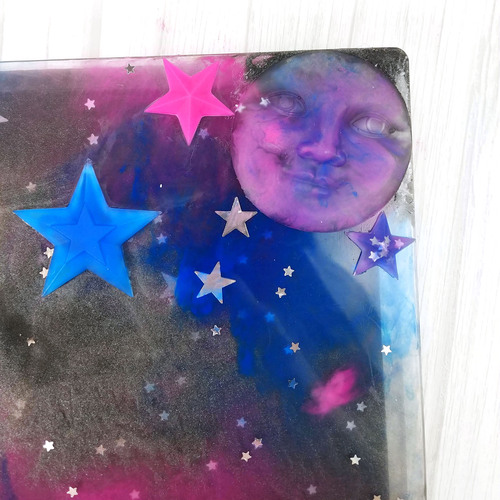 This is such a fun process and I love how this journal came out! It even glows in the dark!! There are so many ways to personalize this and make it your own!