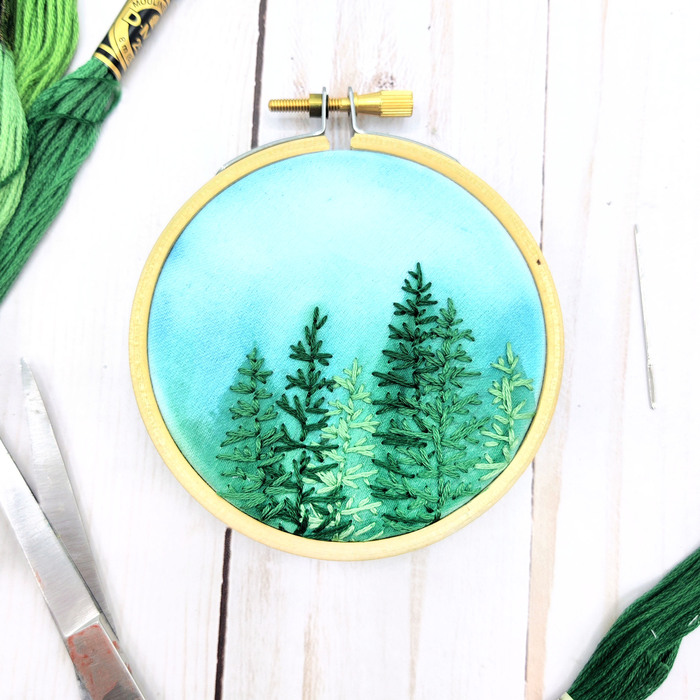 If you like watercolor and embroidering, try putting them together to create a one-of-a-kind piece of art! Start by lightly wetting your fabric and adding watercolor paint to it. The paint spreads out quickly so this is perfect for a more abstract background. Once the fabric is dry, you can add stitching! Watch the video below as Rachel and I show how it's done!
Products Used:
How to Back Your Embroidery When Finished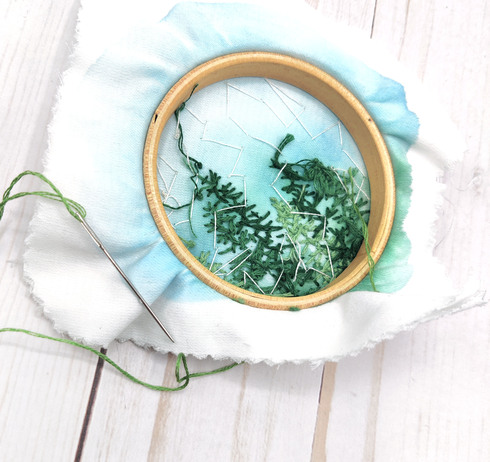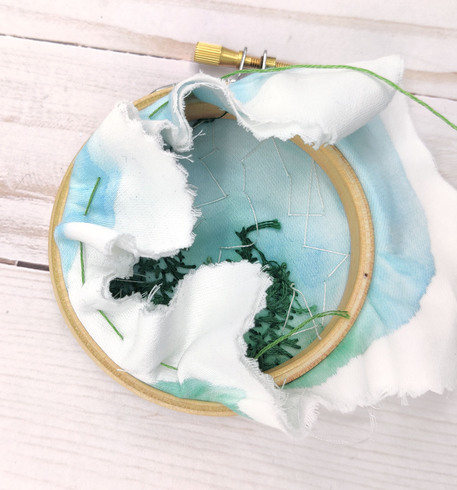 After you've completed stitching, it's time to back your work! There are many ways to do this but I am showing you my favorite way. Start by using a running stitch to stitch around the back side of the fabric about 1/2 an inch from the edge. Continue all the way around and at the end pull it tight and tie it off.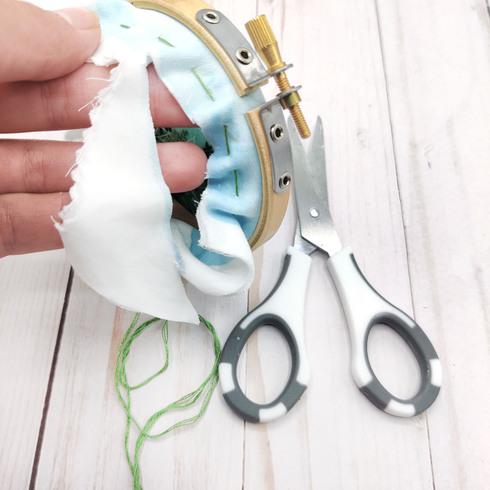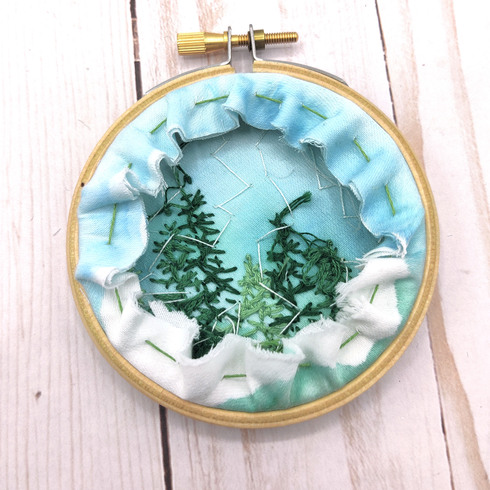 Cut off the excess fabric. You do not want it to be very bulky in the back.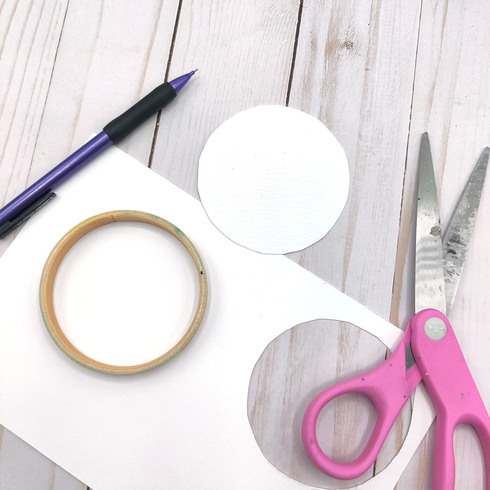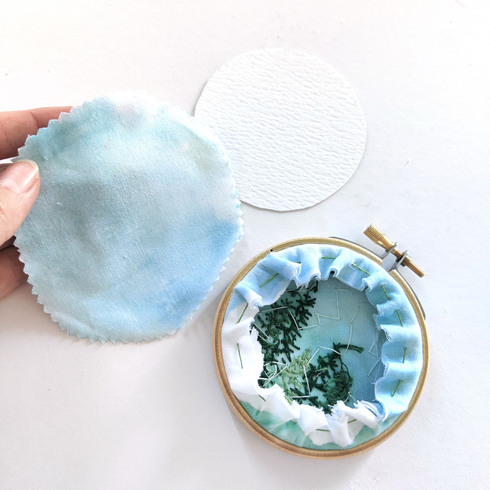 Cut a piece of thick cardstock the size of your inner circle from your hoop. Cut a circle of fabric larger than that of your paper circle. Because this was a watercolored piece, I wanted to watercolor my backing fabric first.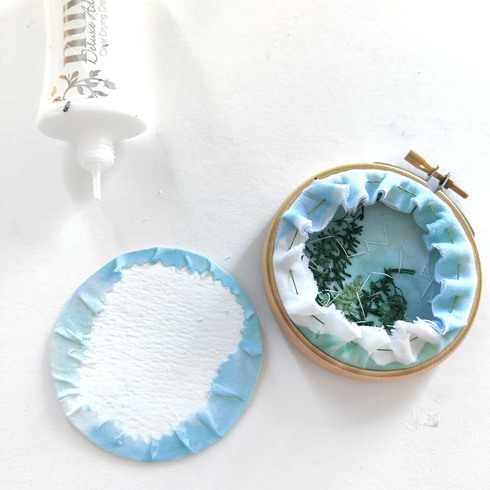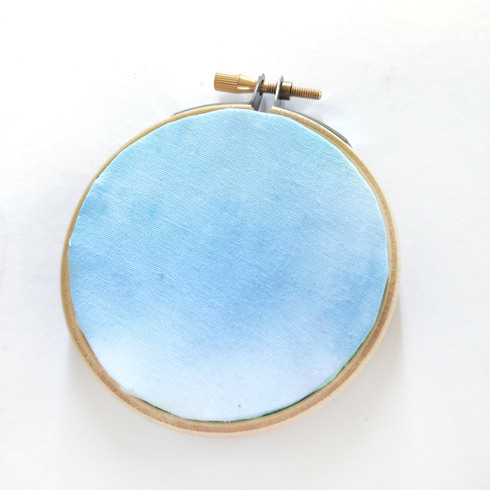 Now add wet glue around the edges of the paper circle and pull the fabric over it. Now you can glue it onto the back of your embroidery for a nice finished look.
---
Here are some more examples of embroidery that has watercolored fabric that were made by Rachel!