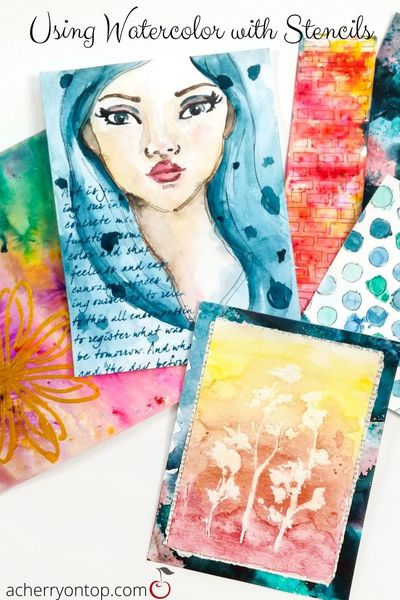 Getting stencils to work with watercolors can be a struggle. The paint often just slips underneath the stencil and you can't even tell that you used a stencil at all! In this blog post, I will be giving some tips and techniques on how you can make watercolor work for you while using stencils! The beauty of watercolor is the translucent, painterly effect you can achieve, and it is fun to pair with stencils because of how quick they are to use and you don't have to have any drawing experience to end up with a beautiful piece of art.
Tracing the Stencil to Get Your Form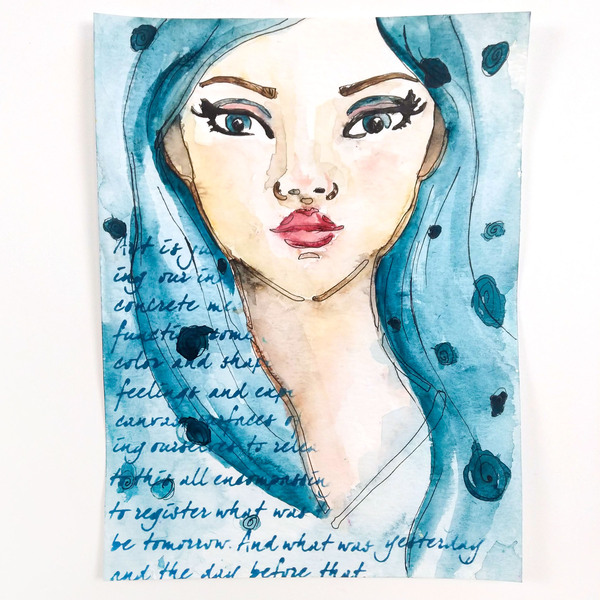 Items Used: Jane Davenport Face Stencil, Micron Pen, Prima Confections in Complexion and Woodlands, watercolor paper, watercolor paintbrush
This is a great way to expand what you can paint. Start by tracing the stencil with a pencil, pen, or marker. You need to make sure that the pen or marker will not react with water because you do not want it mixing in with your watercolor. I used a Micron pen. If you are using a pencil, trace very lightly because once you apply paint over top of it, you will not be able to erase it.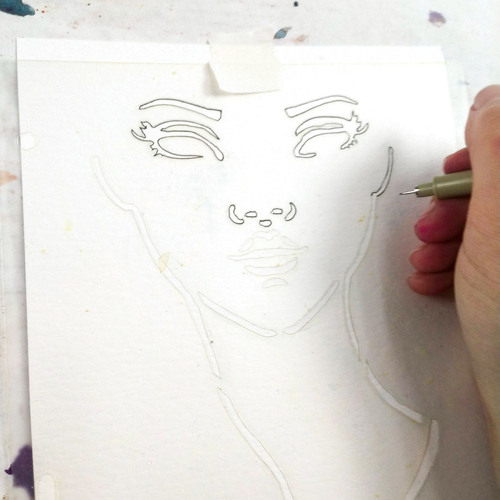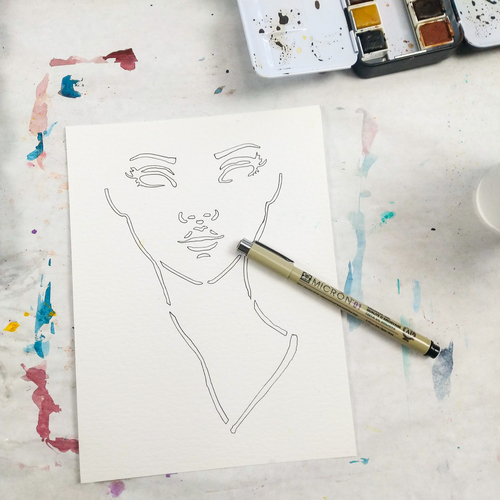 Start painting in starting with the lightest areas and slowly work darker. If you added too much paint or it begins to go into an area that you don't want it, just dab some paper towel over it. If it is still there, run your wet paintbrush over it. Draw in elements that are missing from the stencil. In this case, I added hair and pupils. This will help it look more like a painting than a stencil.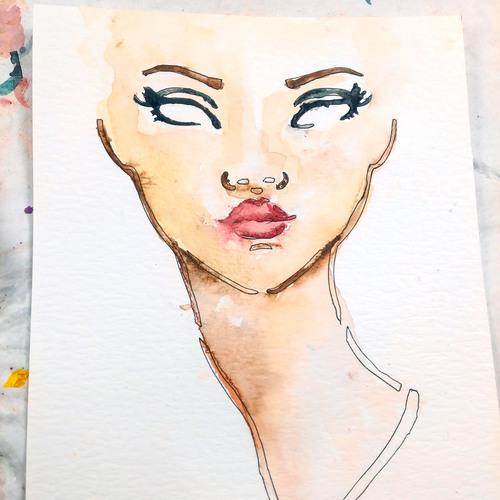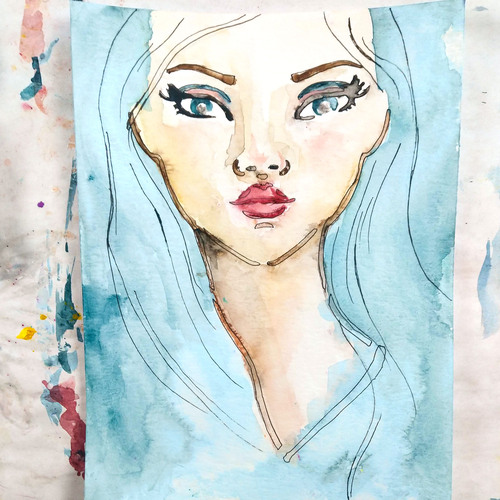 ---
Watercolor Base With Stencil in Acrylic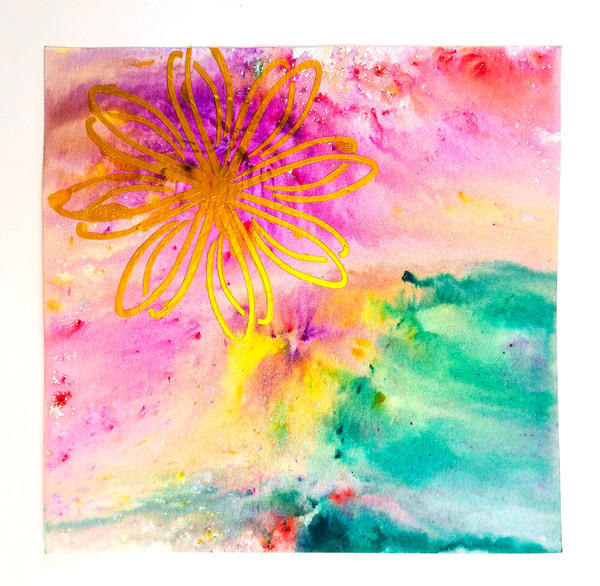 Items Used: Ken Oliver ColorSparx Powders, spray bottle, yellow texture paste, palette knife, Glossy Accents, watercolor paper
For this technique, I started with a watercolor background using ColorSparx Powders. These powders are so fun to use and it is like magic when you spray water onto them. You only need very little on your page. You can see in the image below how much powder I sprinkled on my page, and how vibrantly the color showed up. This technique gives you the look of watercolor, but the ease of applying texture paste to a stencil.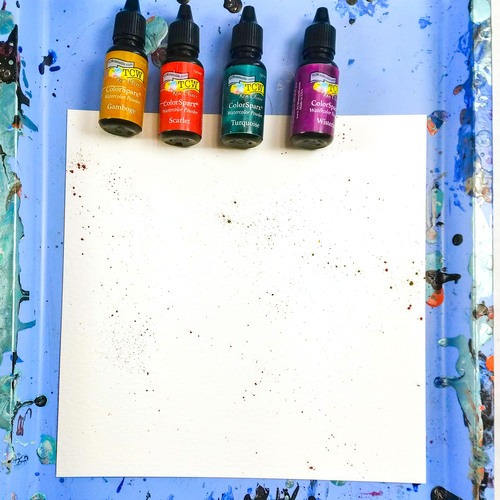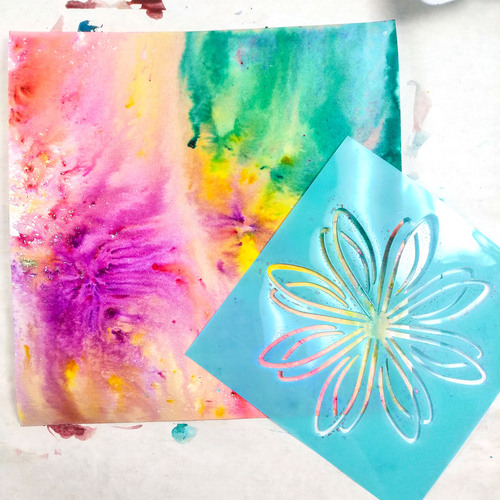 After your page is dry, it is time to add the texture paste on top. Use a palette knife to scrape across your stencil. If you have a stencil that has pieces that come up easily, you can add a little light adhesive onto the back of the stencil to help keep it in place. I only added the glossy accents onto the center area of this flower where the stencil lifts easily.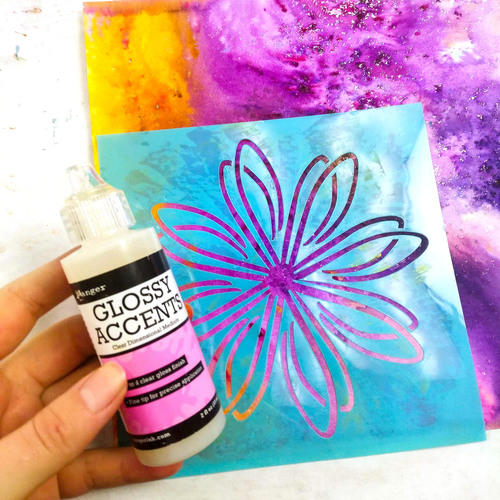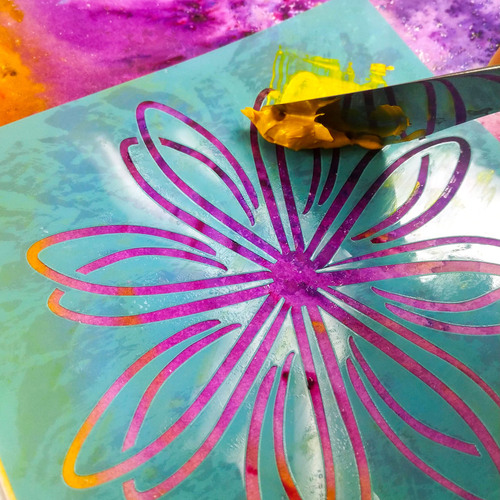 ---
Messy Dots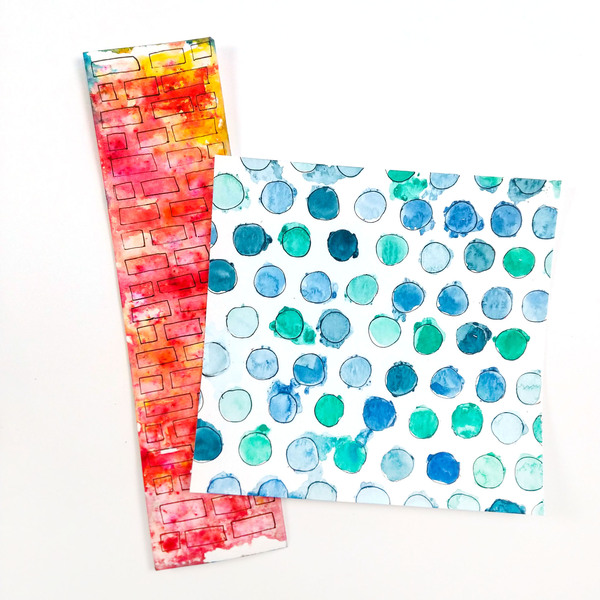 Items Used: Micron Pen, Prima Confections in Woodlands, watercolor paper, watercolor paintbrush, abstract stencil
In this technique, we are embracing the nature of watercolor, and letting it spread a bit. Do not use an overly wet brush, only what you need to fill in the stencil. I recommend using abstract stencils for this technique. We get the more finished look by tracing over the stencil with a pen once the watercolor paint has completely dried.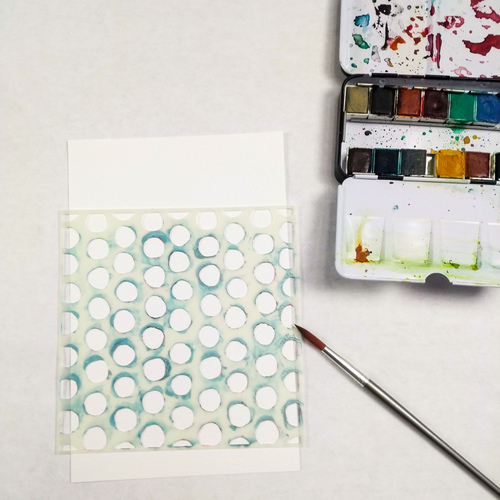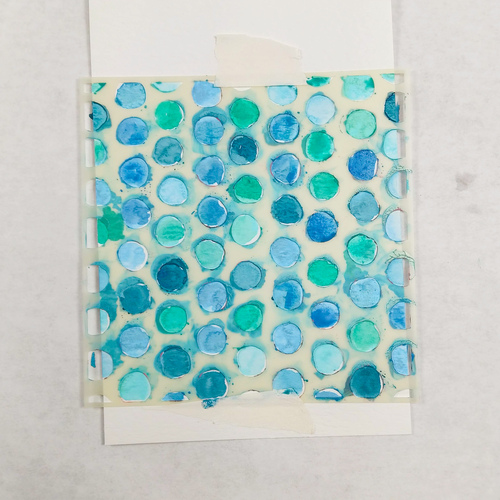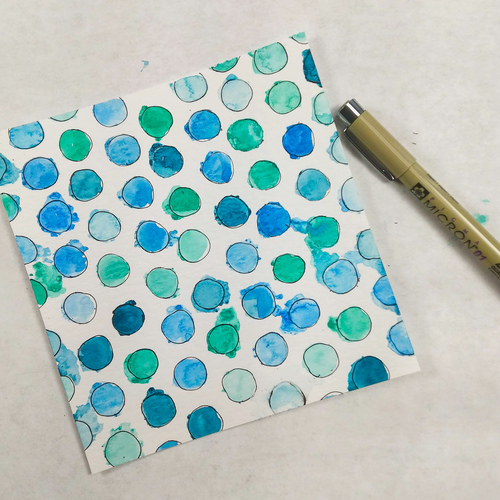 ---
Transparent Gloss Texture Paste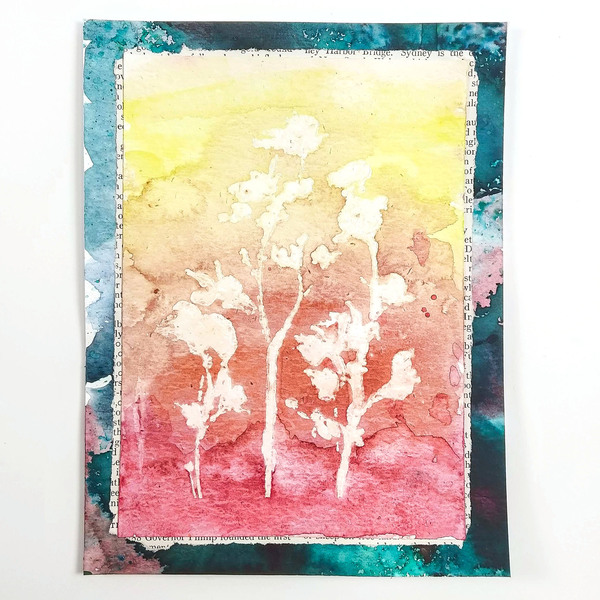 Items Used: Prima Confections in Woodlands, watercolor paper, watercolor paintbrush, transparent gloss texture paste
Adding a layer of transparent gloss where your stencil is, keeps the watercolor from being able to absorb. If you do not want the area where you are adding texture paste to be white, you can paint the page with watercolors before you add the gloss. But to make this work you would need the color you lay down first to be lighter than the second.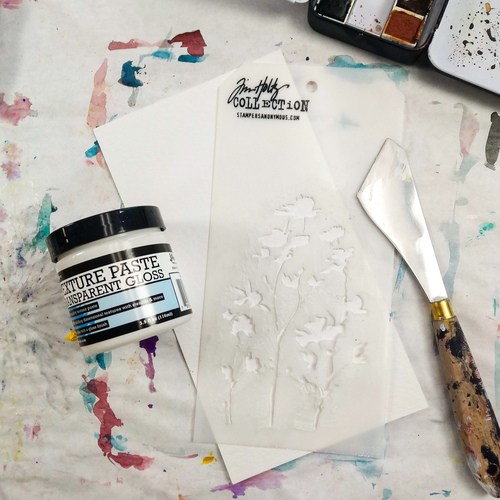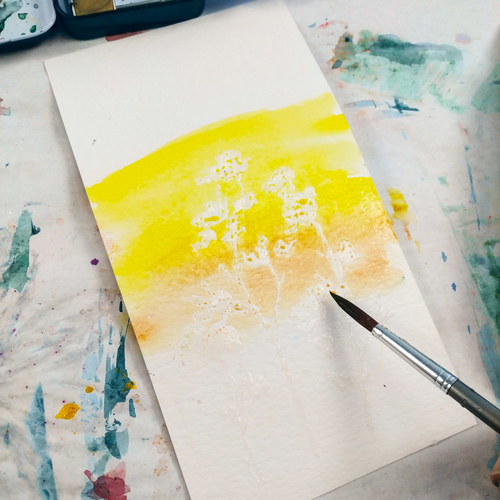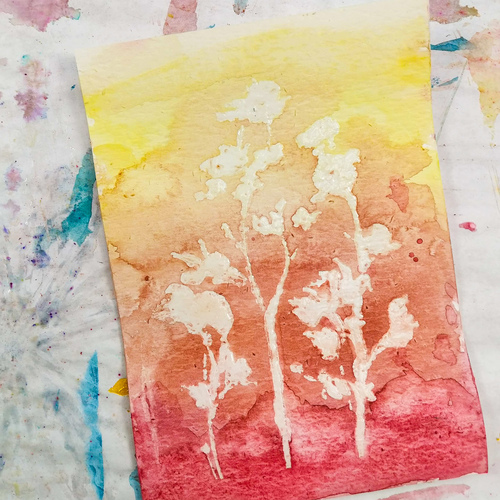 Thanks for stopping by! What is your favorite watercolor and stencil technique? Let us know in the comments!
- Jess