Keep it Simple with a Grid Design
How often do we get lost in the intricacies of design with our layouts and forget the purpose of them?  For me, this is a common situation, and I find the grid design to be an excellent answer to design overwhelm!  Whether you choose a basic four square grid like the one below or a larger grid, this linear design is simple but effective, especially if you have multiple photos.  For this layout, I used the gorgeous new Pinkfresh Studio line, Joyful Day.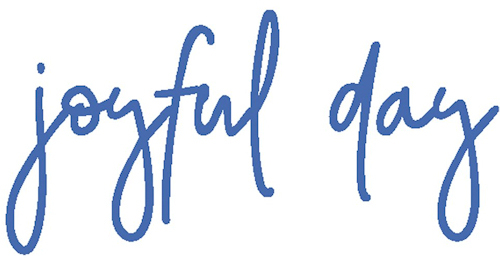 Simple, linear layouts take the guess work out of your creating and give you a plan.  You still have creative freedom to play, but the "plan" guides you through the process more quickly!  Often, when your creative mojo is stagnating, a quick, planned layout like this one can spark your imagination.  Keeping the "plan" simple helps you find the accomplishment in a finished project and encourages you to continue creating!
With this layout, I began adding layers to the background, defining the border of my grid area.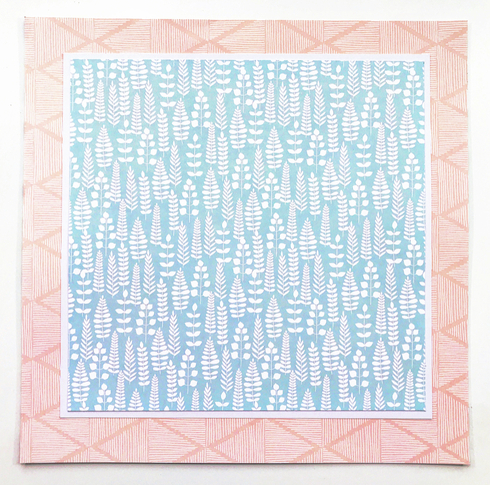 I sectioned each of the 4 quadrants to use them as miniature layouts with two small 4 inch doilies and two die cut wreaths to define a back ground for each quadrant.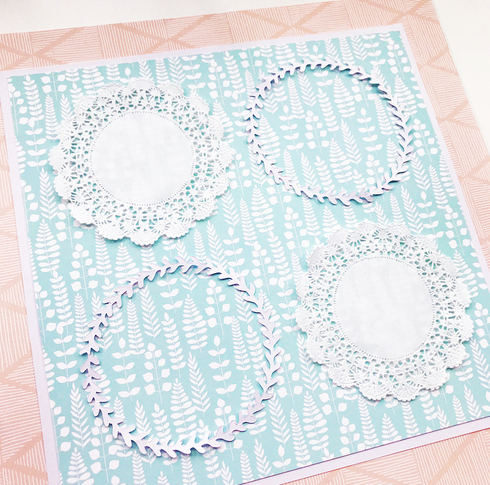 I began building layers from there, being aware of the balance between the diagonal areas.  Two photos of my daughter and baby niece create an equal shape on the diagonal. The ephemera wreaths backed with patterned paper bring bright pops of color to the opposite diagonal.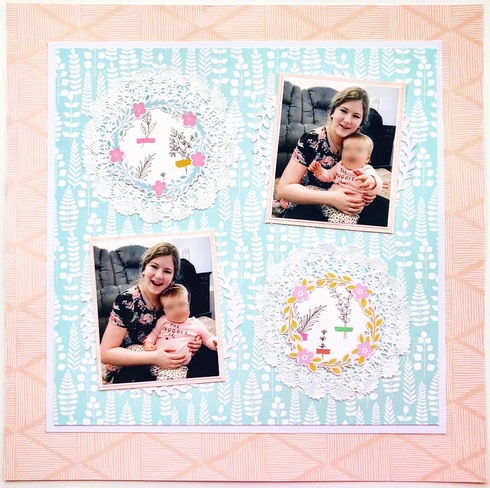 Then, I embellished them simply and colorfully to contrast my mostly black and pink photos.  This contrast makes my photos pop off of the page!  I love that effect.  In the end, my layout is quite simple, but charming and lovely nonetheless…plus created in half the time of my normal layouts!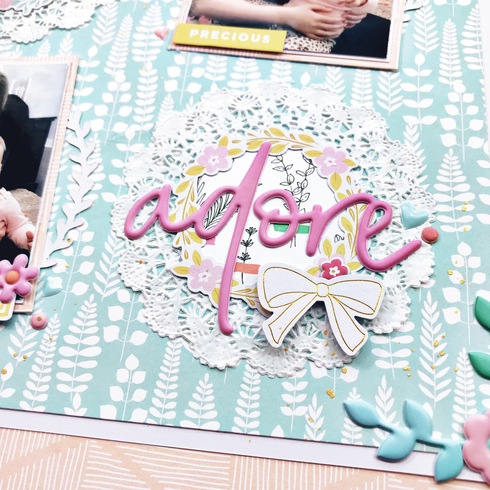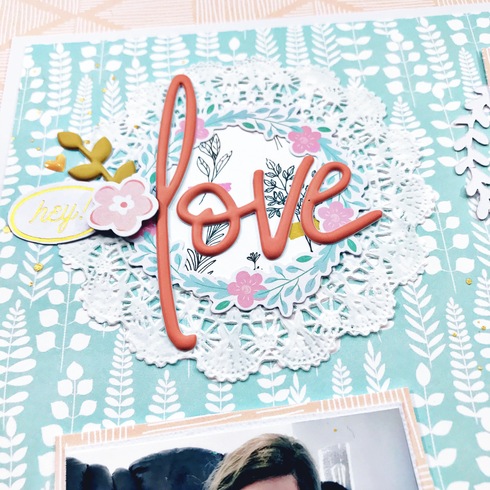 What do you think of the grid design? Is this an option you have tried?  Such a quick and fun way to scrap!
-Laura Alberts
ACOT Design Team
---