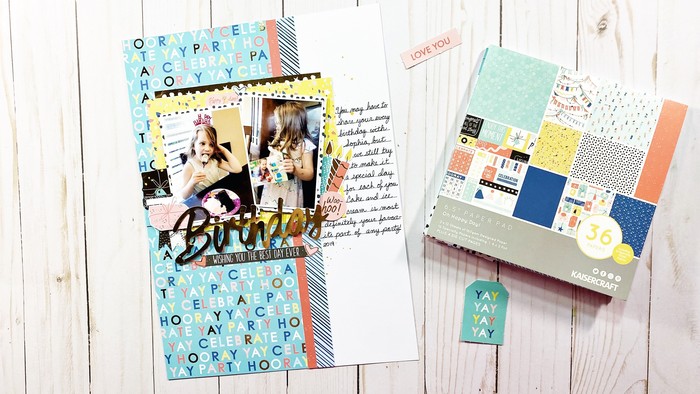 One of my favorite scrapbooking supplies are 6x6 paper pads! They are so incredibly versatile and can give you a little taste of a collection, so that you can decide if you really want more. I decided to show you just how versatile these packs can be with a layout that only uses one Kaisercraft Oh Happy Day 6x6 paper pad and the stickers!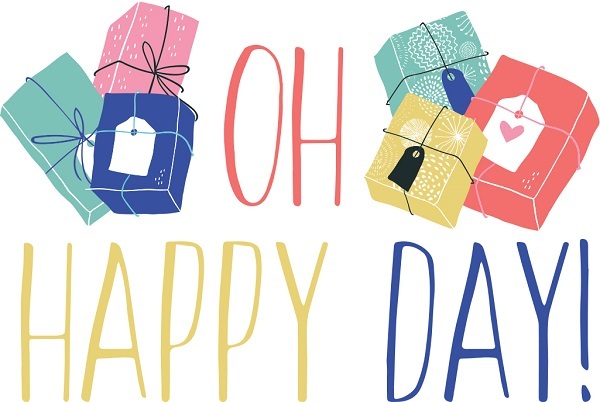 Putting together this layout was so quick and easy! Because of the simple designs in Kaisercraft's collections and the addition of punch-out ephemera in the back of the 6x6 paper pads, you can get a real feel for the collection and trust me, with this one, you will want more! It's stunning!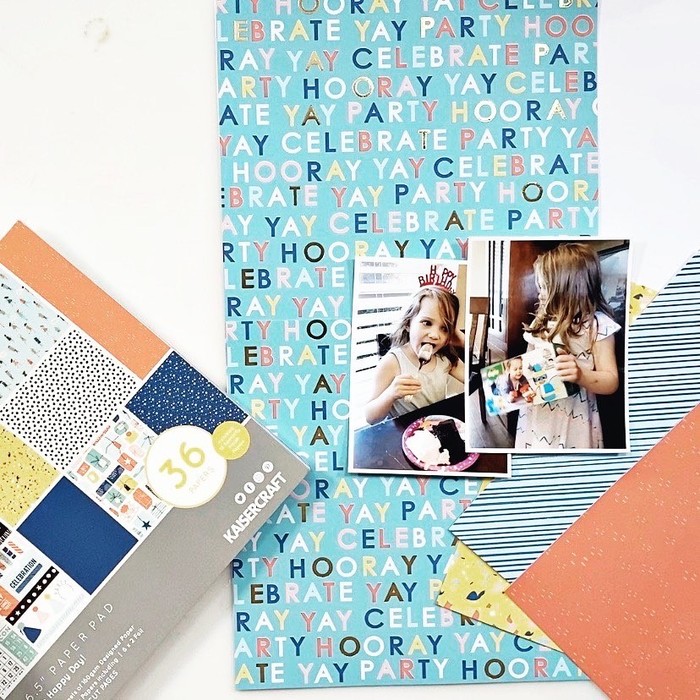 To get started, I pulled 5 papers out of the paper pad. I used two of this word phrase paper to piece together a background (don't worry, my photos will cover the seam!). I cut the word phrase paper to 5 inches across and taped into place, then cut strips from two of the other papers, using the last one as a base for my photos. I then grabbed a black and white polka dot to mat my photos and we are halfway done!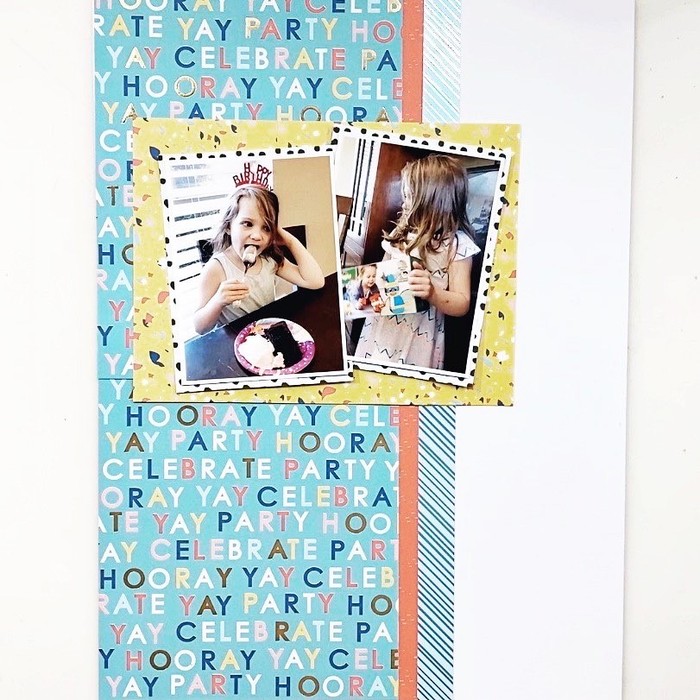 The key to this layout was the sticker book! I find Kaisercraft's sticker books super usable. Every collection has a sticker book filled with banners, flags, tags, tabs, and more. For this layout, I pulled out a title and all of the embellishments just from these stickers!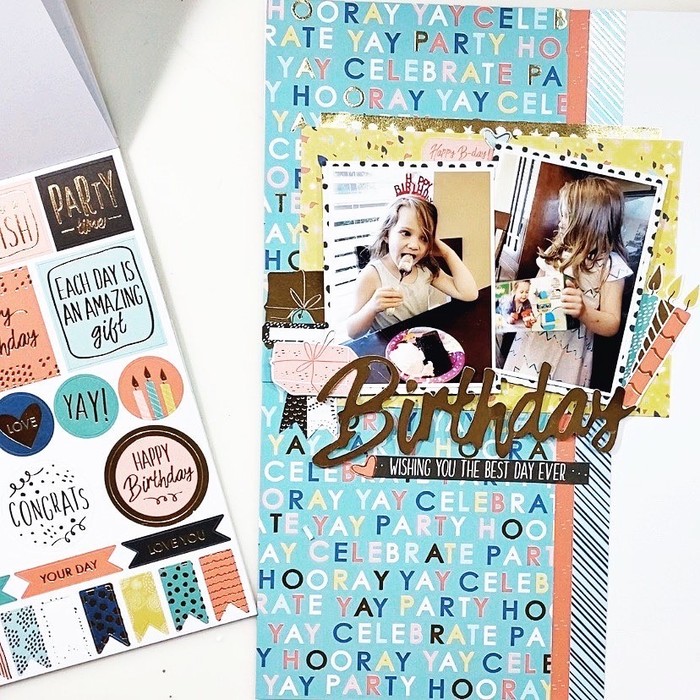 Once my embellishing was complete, I added a block of journaling and a little bit of gold splatter to finish it off! I highly recommend you try this challenge too! 6x6 paper pads are usually easy to find and bursting with possibility!
To see this process in action, check out my Youtube tutorial: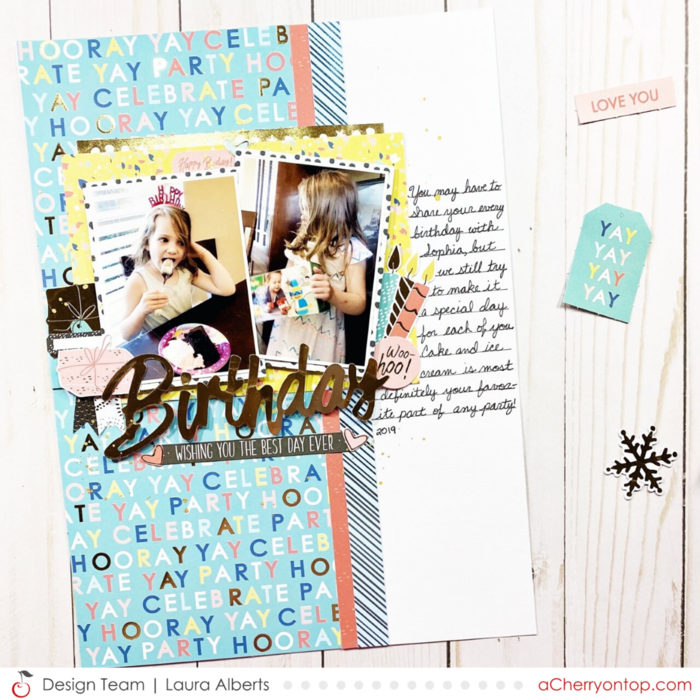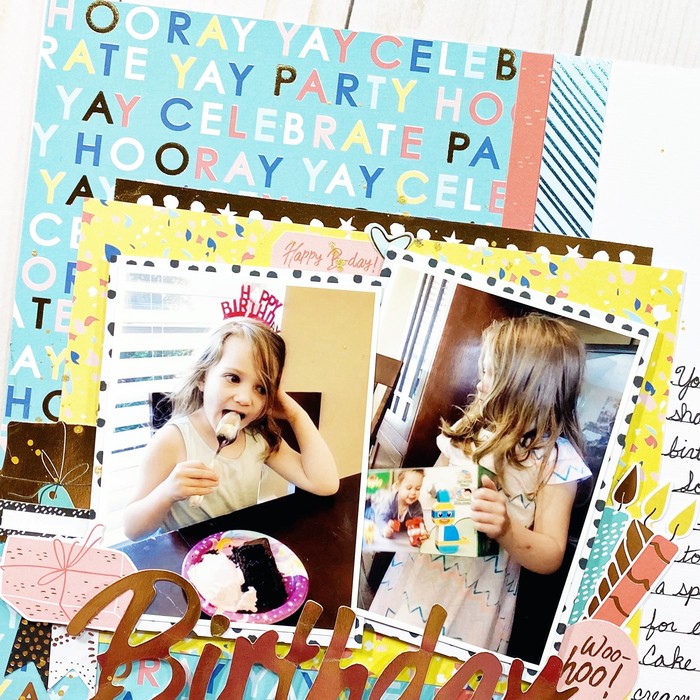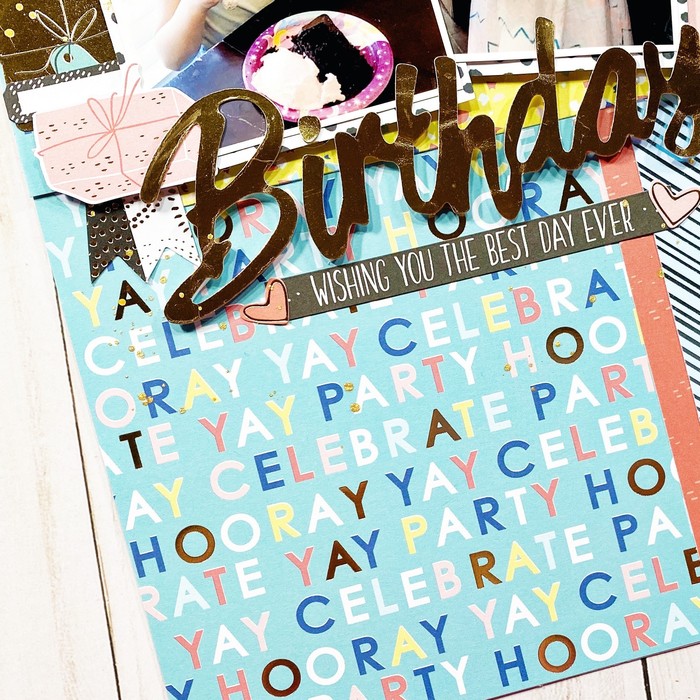 -Laura Alberts
Design Team Member
---