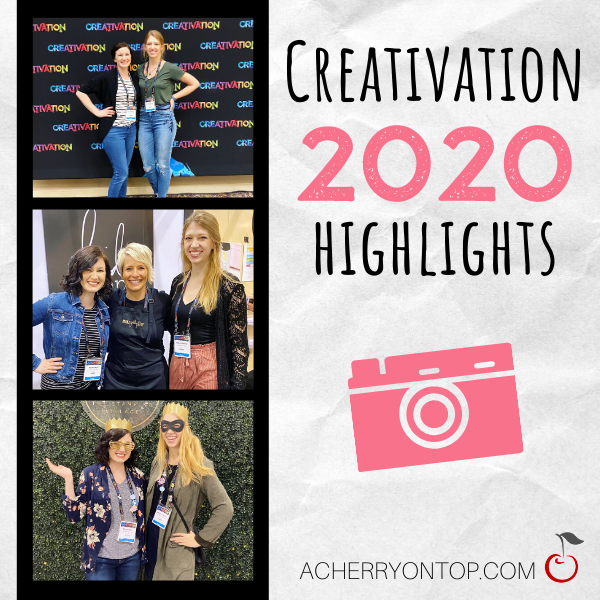 Creativation 2020 is in the books! Jessica and I had an incredible time in Phoenix, Arizona last week. We learned so much and were able to connect with tons of amazing people. We came back with all kinds of ideas and inspiration! Here's a little recap of our time there.
---
The Classes:
The focus of Creativation is the show floor and the abundance of vendor booths and brand new products. But did you know they offer business classes and creative workshops for us members? Jess and I spent the two days before the show floor opened in back-to-back classes, soaking up SO much information! We loved the instructors and all the ideas we left with. Our notebooks were crammed! Jess was able to fit in a couple creative workshops as well. Look what she made!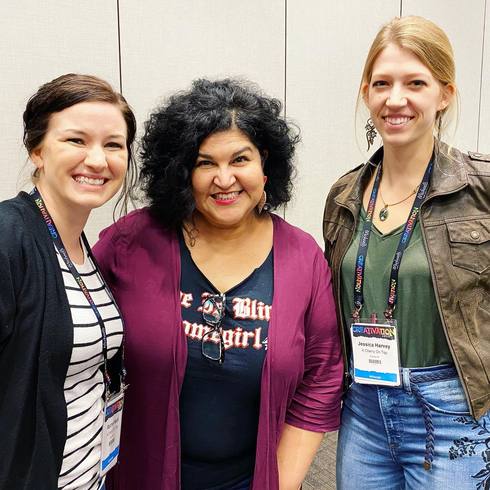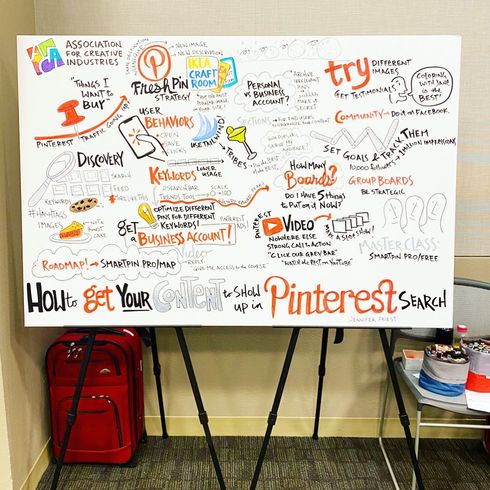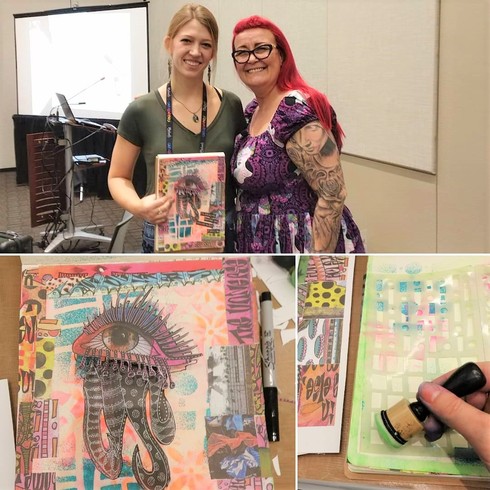 ---
The Show Floor:
The show floor opened up at 9am Saturday - packed with 206 exhibitor booths! It's just magical walking in there! So much creativity all in one place. Our first stop was with our American Crafts rep, Carissa. She was wonderful to talk with and pointed us to the newer products and introduced us to many designers (who we call crafty celebrities eep!) There is a reason this trade show goes on for 3 days - there was so much to see! We had to prioritize and weren't able to stop at every single booth. Here are just a few of our favorites: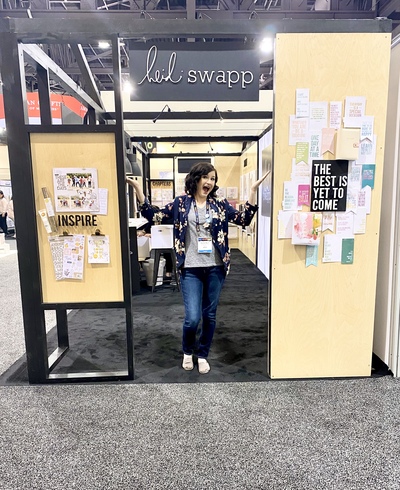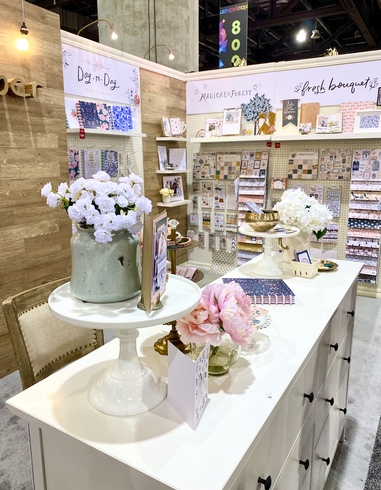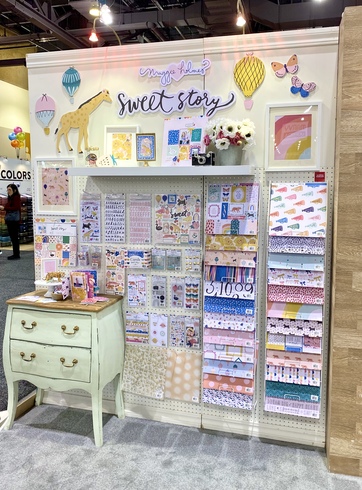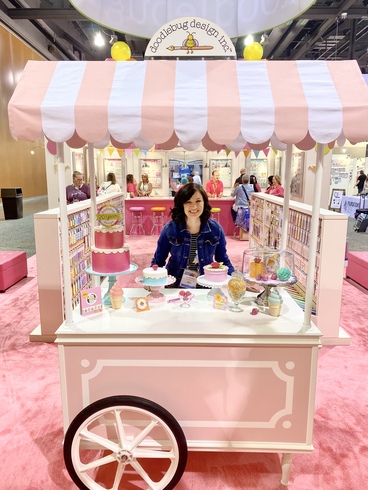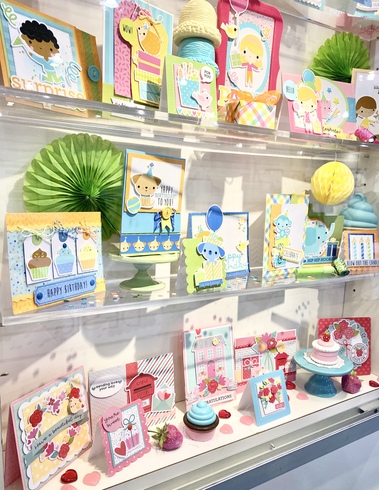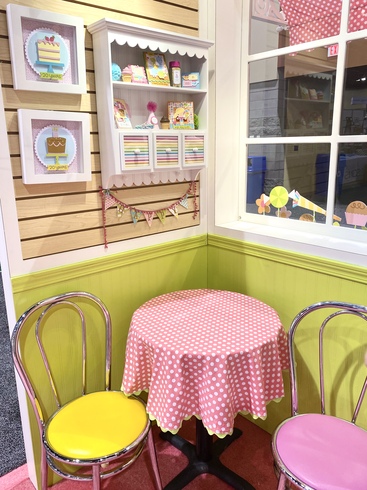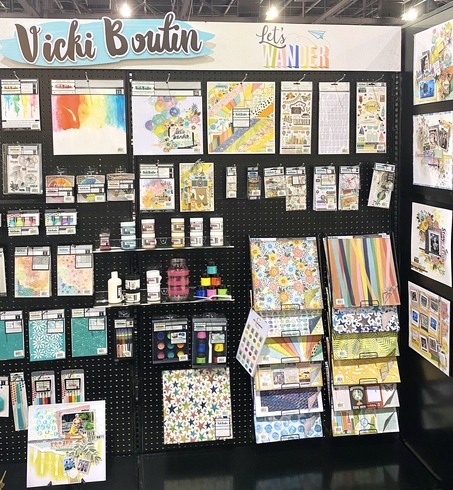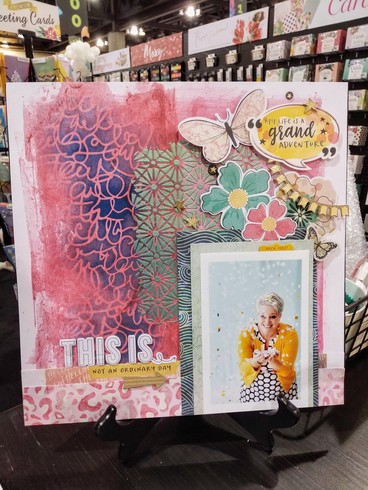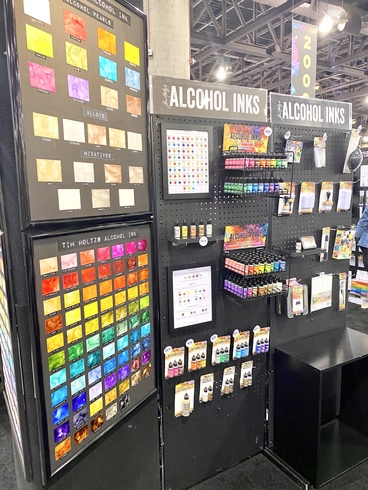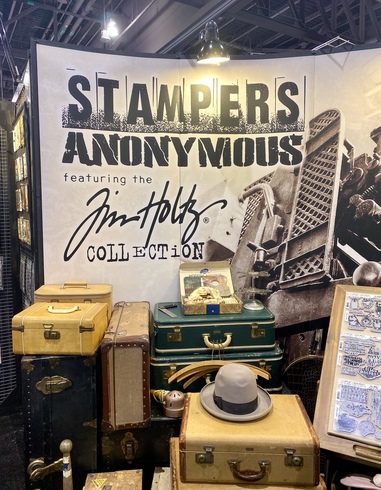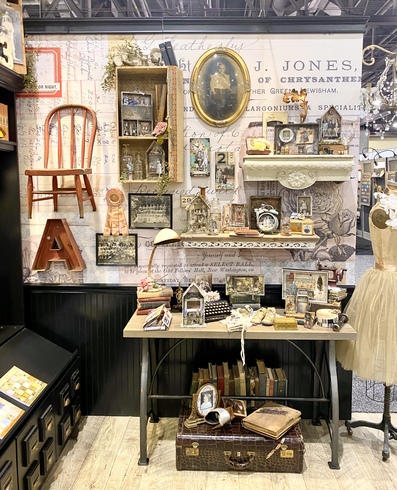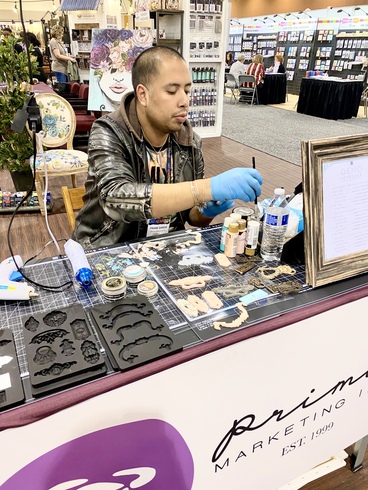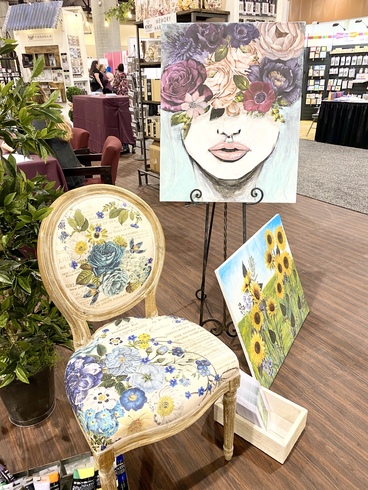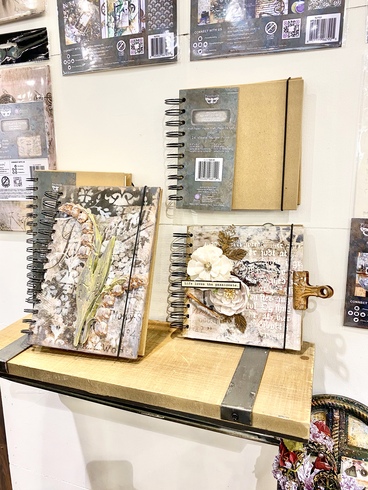 ---
The Make & Takes:
Many of the booths had demonstrations and make & takes. It was so much fun to get our hands on these new products and play with them!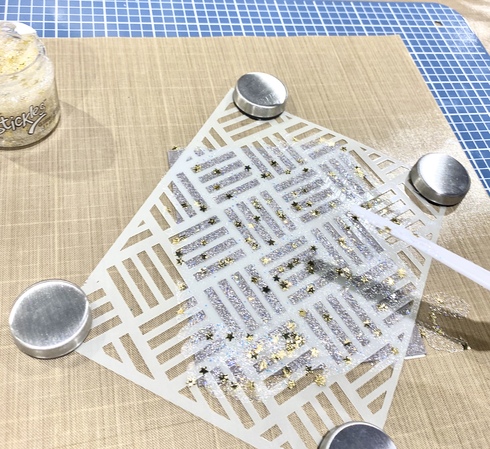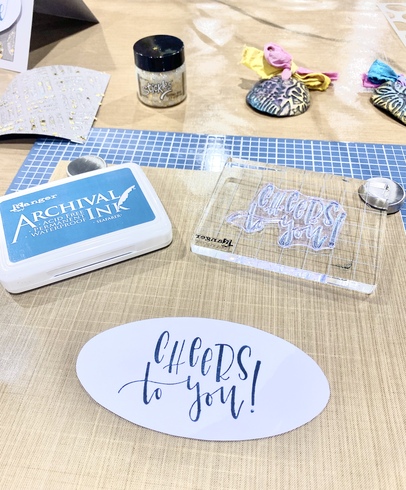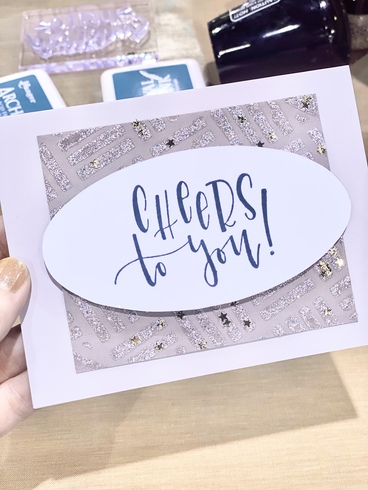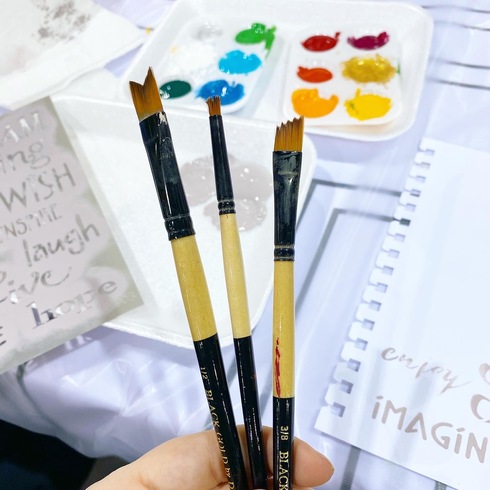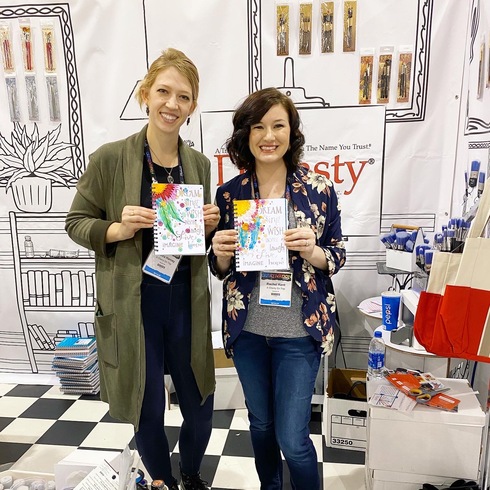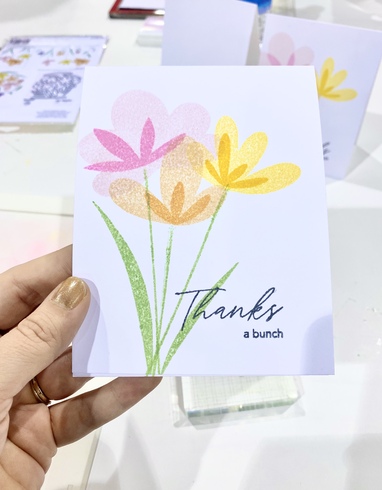 ---
The Designers:
I like to call them crafty celebrities! Yes I might have been hyperventilating as we walked in and passed by Heidi Swapp LOL. It has been on my bucket list to meet her! It was incredible to meet and greet with so many talented people all in one place. They are all so creative, and all in different ways. We chatted, watched them do demos, and just walked away feeling totally inspired.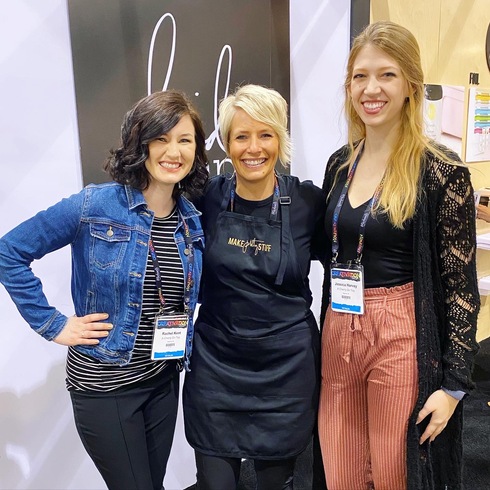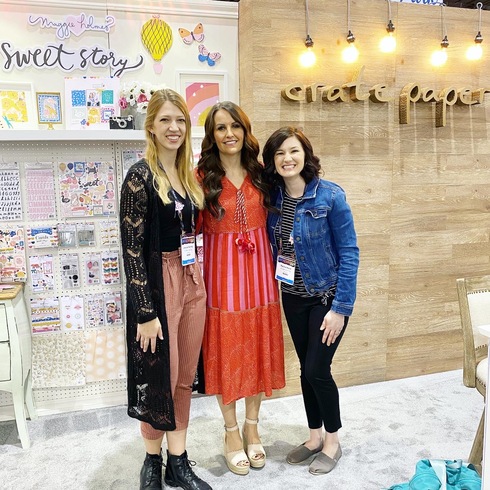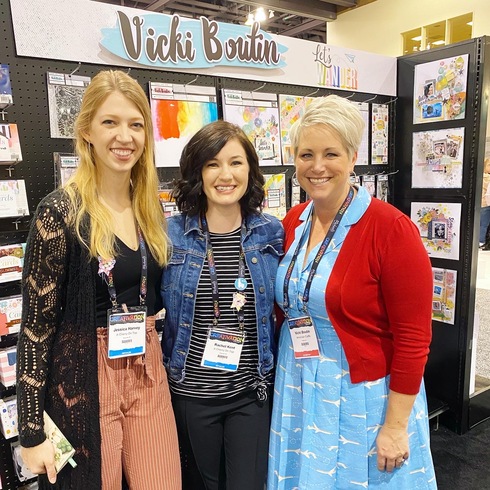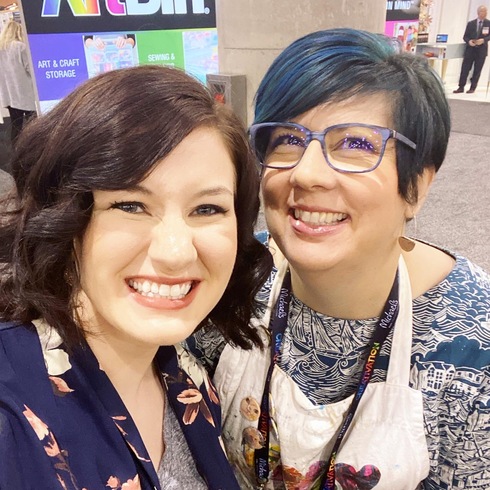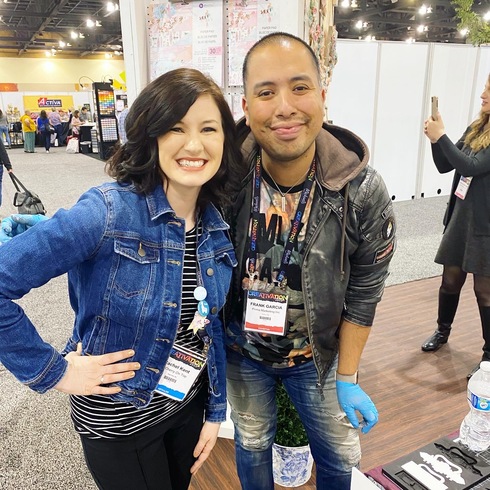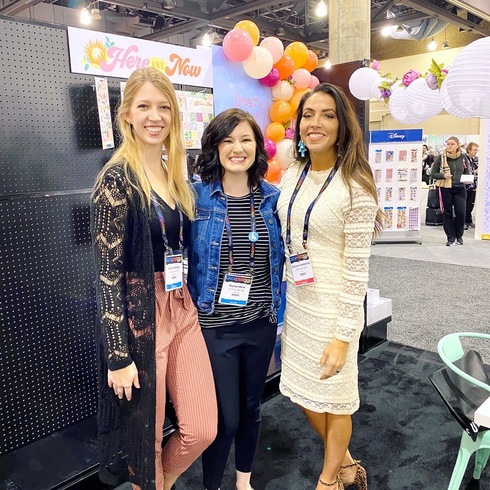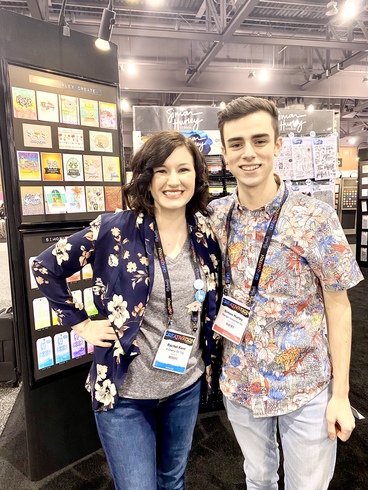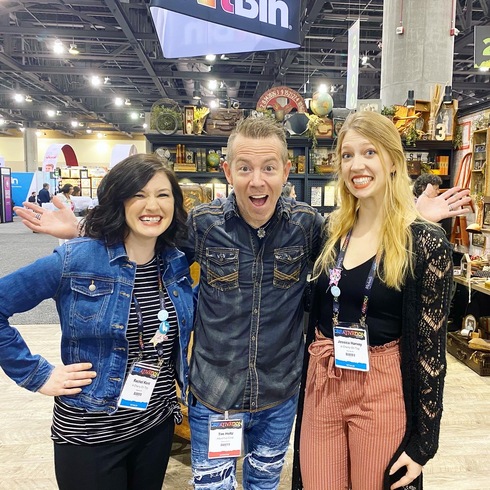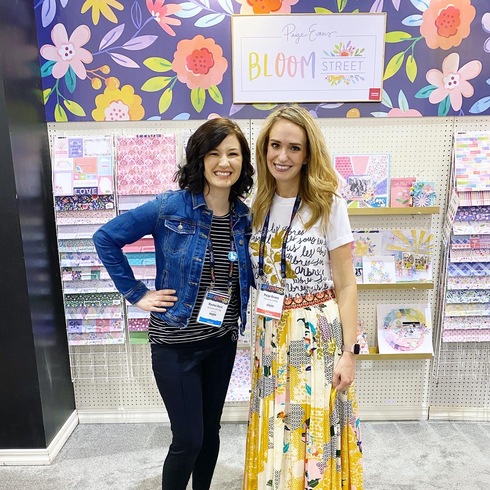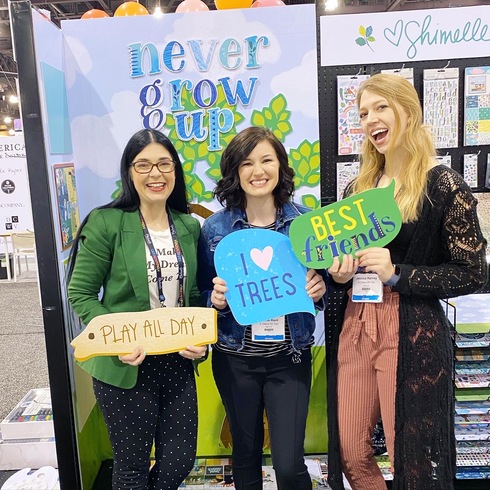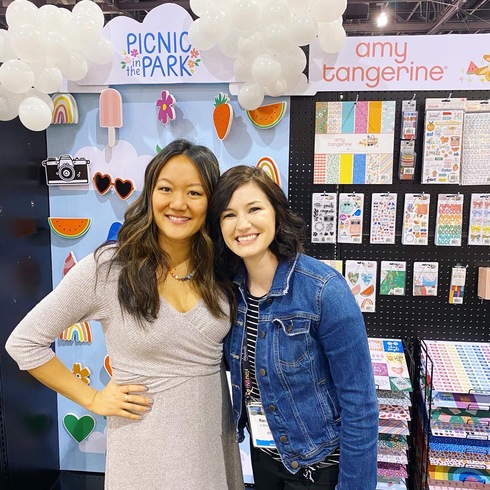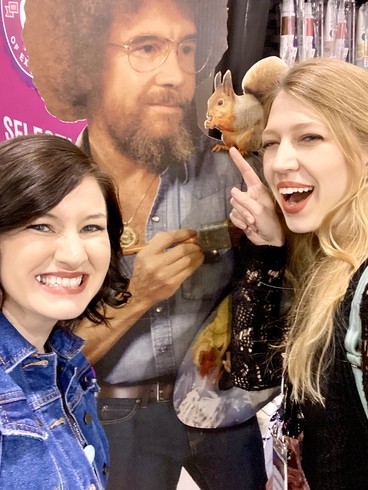 ---
New Products We Loved:
We R Memory Keepers Project Cart - I need about 5 of these! Anyone else start a new project when you haven't finished 17 others? It's like the We R team has been spying on me. Enjoy the video of Jess modeling this cart:
---
Tim Holtz Alcohol Inks & Alloys - Alright I need all these alcohol inks in my life! Especially those new alloys - you use just a drop of it and it adds a gorgeous metallic color that you can swirl around. I have seen various alcohol ink tutorials, but nothing compares to being right there at the table watching Tim Holtz do his magic! It was amazing to watch and I can't wait to try these out. Also he explains when to use isopropyl alcohol and blending solution with the inks and alloys.
---
Ranger Stickles Glitter Gels - the number one question I have heard about these are 'how are they different than the regular Stickles?' These glitter gels are perfect to add sparkle to bigger things. So you're not just dabbing here and there, you can scoop out bigger amounts to create gorgeous backgrounds or layering on your projects. They work great with a palette knife and stencils, as you can see in the video. Also these gels seem to be thicker and have different shaped 'chunks' in them, like stars and circles. We used the Asteroid one and now I want to glitter gel all the things!
---
Prima - Finnabair Matte Waxes - it was so fun to watch designer Frank Garcia use these waxes on the memory hardware. The Patina Green shade is my favorite. Don't have a video of his demo though, sorry!
---
Art Walk by Heidi Swapp - this line is just dreamy! I love the different watercolor and greenery backgrounds. The mini chalk ink pads come in 3 colors, but that deep teal is calling me!
---
And that's a wrap for now! Be sure to check out our YouTube channel and Instagram highlights for more videos from Creativation! Thanks for stopping by, and we hope you are feeling inspired to create!
-Rachel & Jess