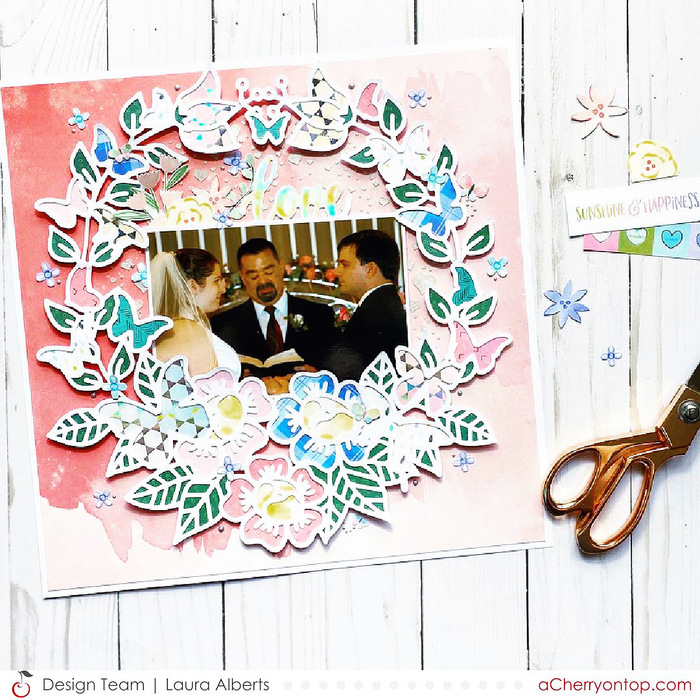 Sometimes a cut file takes on such a dominant part of your design, it can be intimidating to add mixed media too! In this case, I created a mixed media layer just inside the wreath with Vicki Boutin's Iridescent Glaze to add just the smallest detail and much needed sparkle to this page. This layout was largely inspired by this stunning Bloom street collection from Pink Paislee as well as the gorgeous cut file that Paige Evans created, you can find that here.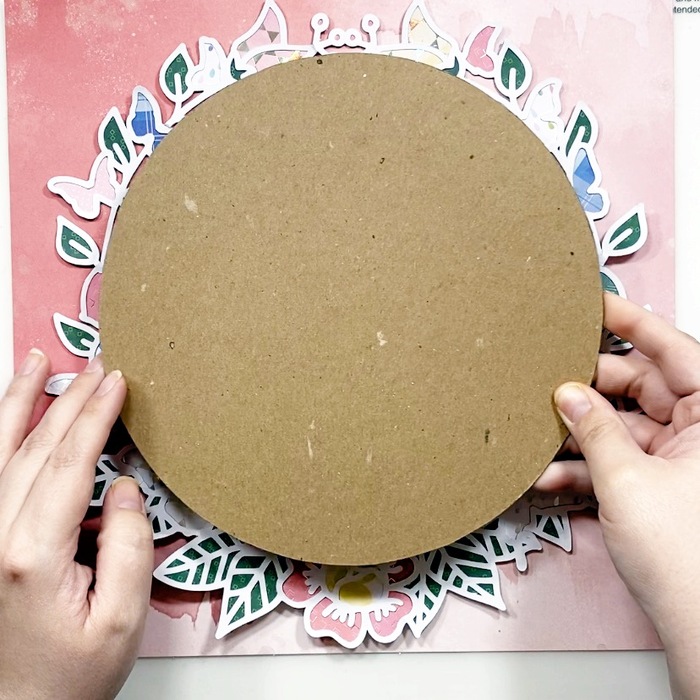 First, I backed the cut file with beautiful papers from Bloom Street's 6x8 Paper Pad and then used a cardboard template I'd made in a similar size to the wreath to draw a light penciled circle on the background. This allowed me to clearly see where my mixed media should go and the cut file will cover the line later! You could also use a bowl to trace in roughly the same size as your cut file.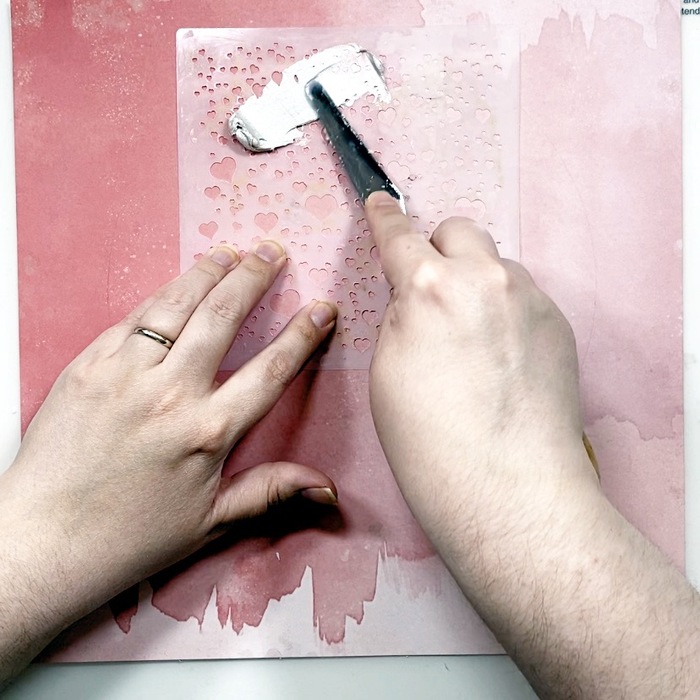 Using my traced circle as a guide, I filled the inside with Vicki Boutin's Iridescent Glaze through a heart stencil, carefully keeping the design inside the circle only. I didn't bother adding glaze where my photo would be though. Once that dried, I placed the cut file in place to check and it was perfect!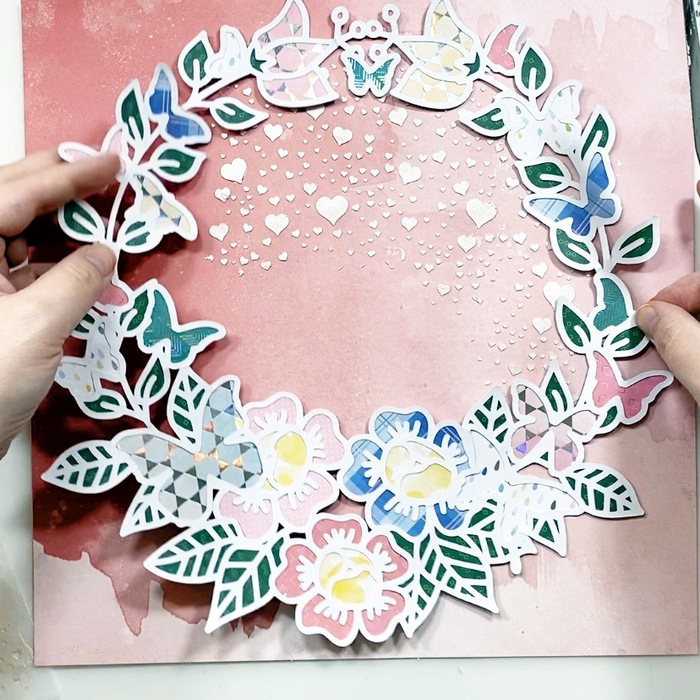 Now, a few embellishments from the Bloom Street Cardstock stickers and fussy cut flowers from Paper 12 of the Bloom Street collection finished it off! I did sneak on a few Nuvo Crystal Drops in Silver Lining just for a bit of detail too!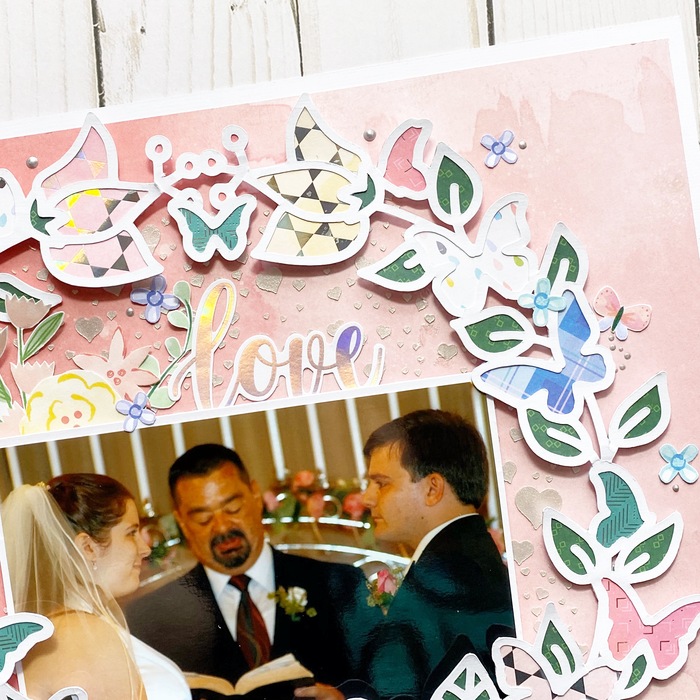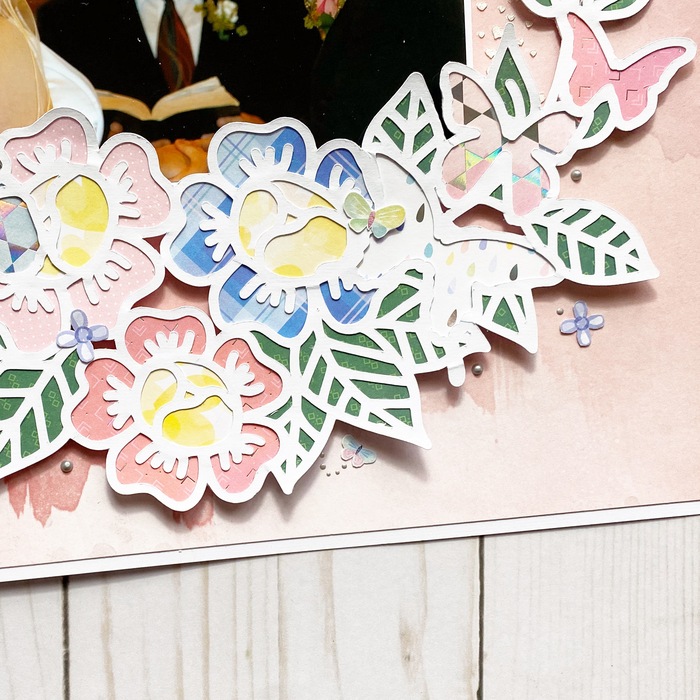 Such an easy and fun way to add a little extra sparkle and detail to an otherwise very simple page! While cut files are great for building your backgrounds, mixed media takes it to the next level! If you'd like to see this layout in action, be sure to check out the process video: 
-Laura Alberts
ACOT Design Team
---