---
You may pre-order items that are not available for immediate shipment. These items display the PRE-ORDER watermark across the image (see below) and have a green Pre-Order button.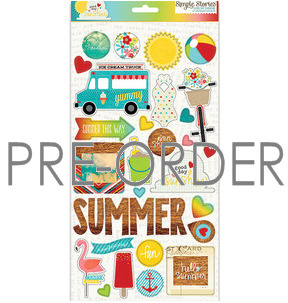 ---
We suggest you limit your pre-order purchase to products from one brand only per order; place a new order for products from a different brand. This will enable us to ship your order out as soon as the products from each company arrive. If you do pre-order from multiple companies, we will hold your order until all products have been received before shipping to you.
WE HAVE TWO TYPES OF PRE-ORDER ITEMS:
1. Items brand new to the market, just hitting the store shelves for the first time. We try to make these available for pre-order no more than six weeks before the release date. HOWEVER, the release dates provided by the manufacturers are not guaranteed and may vary considerably.

2. Items that we have on re-order. These are usually our hottest, newest items that have sold out. Most of these will likely arrive at our warehouse within just a few days or more. Once again, we sometimes have an idea when they will be arriving at our warehouse, but we cannot guarantee ship date.
---
WHY SHOULD I PRE-ORDER AN ITEM?
It's convenient! Our customers have told us that they love our pre-order feature. Now you can order your favorite collections before they are released. When brand new products arrive, orders that have pre-ordered products are fulfilled before any new orders. Also, ordering out of stock pre-order products is a convenient way to order everything you need in one order. It saves you from having to wait for an out of stock item to be replenished before ordering.
HOW DO I ORDER A PRE-ORDER ITEM?
To order a pre-order item, simply add it to your cart as if it was a 'normal' in stock item. 
WHEN DO I PAY FOR THE PRE-ORDER ITEMS?
Pre-order items must be paid for at the time the order is placed. We do this for our customer's convenience and security. Pre-paying also helps to ensure enough product is available so there are no delays in processing time. When you place your order and make a credit card payment, our credit card merchant company captures your payment information and processes the transaction. At no time do we have access to your credit card information nor is your credit card information stored on our servers or in our office. 
WHEN WILL THE PRE-ORDERED ITEMS ARRIVE?
When we have a good idea of when to expect an item, we try to notate the estimated ETA of that item in the product's description. However, we've found that the dates given to us by the manufacturer may vary considerably, so most of the time you will not see an estimated ETA.
CAN I USE A PROMO CODE FOR A PRE ORDER?
Yes of course! when you finalize your order and check out, you may use one of our valid promo codes.
CAN I ADD OTHER NON PRE-ORDER ITEMS TO MY ORDER?
Yes, but please remember that for the most part, we will hold your entire order until it can ship complete. Products added must amount to $5 or more.
CAN I CANCEL MY PRE-ORDER?
Absolutely! You may cancel your pre-order item(s) at any time before your order ships. Just drop us an email (service@acherryontop.com), contact us on live chat, or give us a call.