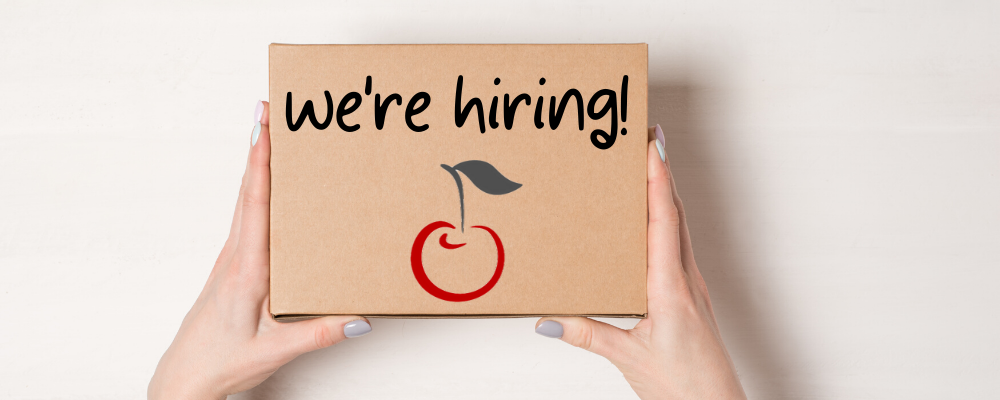 A Cherry On Top Crafts was founded over 20 years ago from a small shoebox full of stickers. It has since grown to be one of the largest e-commerce stores for scrapbooking, craft, and art supplies in the world. We pride ourselves on being a small, family-owned workplace that cares about our employees, works hard, and strives to provide our customers with an excellent online shopping experience at acherryontop.com.
 
What is important to being part of the A Cherry On Top team?
Continuous Improvement – Becoming a better version of ourselves is important to the very core of our company. You're willing to learn, improve, and innovate constantly.
Rolling Up Our Sleeves – No matter your level in the organization, you're willing to dive in headfirst to get work done and support the team. No one is above lending a hand and ensuring what needs to get done to achieve success is done.
Transparency – We believe in being honest with our customers and with ourselves. You're willing to be open, trustworthy, and truthful in all company dealings.
Creativity – Our customers rely on our ability to be creative, to think "outside the box", and to deliver winning solutions. While you are employed at A Cherry On Top you will strive to provide creative ideas and solutions to satisfy clients and help our business grow.
Excellence - Our work is our art and you will demonstrate attention to detail, pride, and the highest quality behind every customer account and each company project we work on.
Experiences – Learning by experience is the way we grow. We shouldn't be afraid of failure if we're trying, learning, and moving forward. You will push yourself to try new things both personally and professionally, and share lessons learned with your peers.
 
Think you'd be a good fit?
We'd love to hear from you! Our currently open positions are listed below. The best way to apply for a specific position would be to fill out the application on its page on our jobs portal. You can also contact us at careers@acherryontop.com with any job-related inquiries.
---------- Open Positions ----------
No open positions at the moment, but please reach out if you're interested