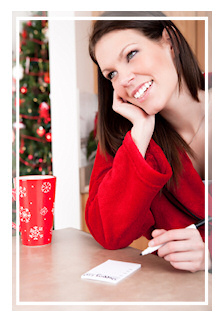 WHAT IS A WISH LIST?
A Wish List is a shopping basket to keep track of the scrapbooking and other craft products here at A Cherry on Top that you would like to receive.
 
HOW DO I CREATE A WISH LIST?

1. You must first create an account at ACherryOnTop.com and log in.

2. Click the Add To Wish List link as you see items you like while browsing the Shoppe.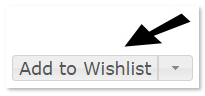 3. Be sure the Show Wish list is selected in your My Account settings.

4. Make sure you have set up your mailing address in your My Account settings.

5. Enter your friend's name and email address in the box below. You may edit the greeting text as well if you'd like.

6. Now click on the Send button button below and your friend will receive an email instantly. (We will only use your friend's email address to send your Wish List. The email address will not be used for any other purpose.)
---