Yes..its true. Snow reached this far south. It happend 13 yrs ago on Dec 24/25, but I was in California with DH's family for Christmas. And the time before that? Feb.....
1957
Funny how it wasn't forecasted on Monday...and it was possible but not confident by Wednesday. But it was REAL when the weatherman was reporting it LIVE last night! LOL. That's how much HE believed! Hahaha!
Anyways...it actually started at 3am, but we were all snug in our beds. But by 7am, it was blanketed all over the place.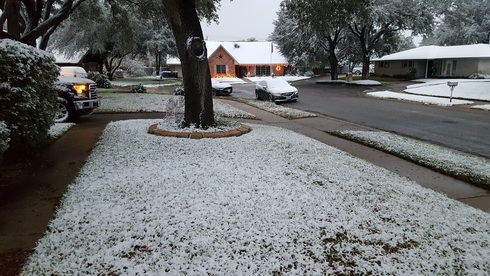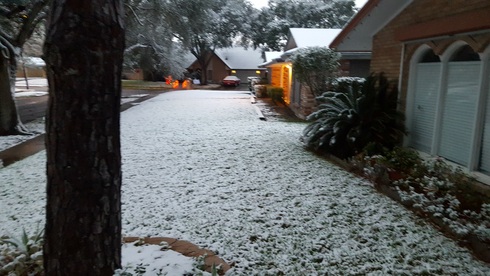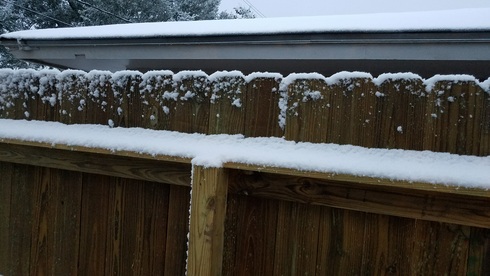 The babies sure did love it! Shelby spent a few minutes trying to find her tennis ball!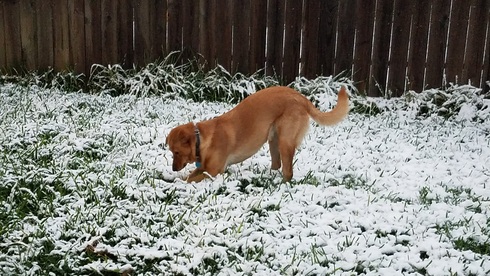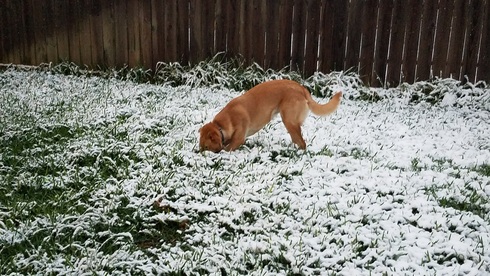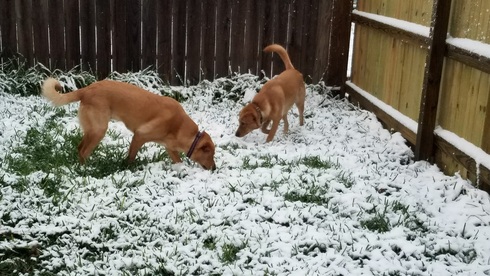 Penny...not so much.
It will definetly make some fun scrappy layouts and its all over Facebook! But you've gotta remember ya'll....down here...we are accustomed to being in shorts and flip flops with sunny skies and 85 degree temps right now, with the occasional front/wind shift bringing the temps down to the upper 60s. So this sight right here...is a Freak of Nature.  We've managed to have Summer and Winter in the same week! LOL