Moderator: ACOT Employee
It's Alaska, it's almost the end of October and it's 51 degrees out.  It is slightly rainy and a little breezy, though.  I will not complain about a little rain and wind.  We had a pretty awesome summer, too.  Anything above 70 is hot to us, and we had many days of close to 80.  

Gail
---
Cherry Bark
Posts: 63012
Layouts: 2809
Location: Corpus Christi, TX
Wow, that is nice for ya'll! Down here in South Texas its actually been "cool" for us. We went from 90 degrees 8 days ago to 45 the next day. Holding steady around 60 degrees for the past week. Cloud cover. Nice breeze. The only thing we didn't like is that it rained off/on all day every day for about 5 days straight. We do miss the sun here. Its been absent for 8 days....
~ Brandy Williams ~



Visit my blog - Brandy's Lab
---
---
Here in central Montana we seem to be experiencing our Indian summer. It was a beautiful weekend with highs into the 60's. But never fear, we've had our first snowfall already.
---
Cherry Garcia
Posts: 4546
Layouts: 712
Location: NYC
It was warmer in Alaska than NYC today LOL! It was in the 40s and I was only able to convince 1 kid to wear something more than a hoodie lol.
Happy

Scrapping!
Anne-

Marie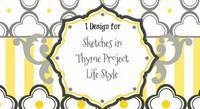 ---
Here in MN the mornings have been in the 30's and very windy. Makes for waiting for the bus almost unbearable. They days have been anywhere between 40-70, but mostly cold and windy. We usually are still warm, but we too have already had snow a couple of times. Once was enough to leave it on the ground. I'm not ready for winter yet.
Mildred - Mom to 2 girls and a husband (I tell people that I am a single mom of 3. Ages 54, 32 and 26) lol. And now a Grandma to Orahn and Sawyer.

---
Until last week it had been in the 80's here (in Oklahoma); this morning I wore a hoodie over my t-shirt with a long skirt; supposed to be 65 today.  We did have a couple of days in the high 40's/low 50's last week (this is more the norm this time of year)
---
Chatty Cherry
Posts: 24162
Layouts: 1073
Location: NJ
NJ (southern) has been weird too.  We went from humid and close to 90 last Thursday to breezy and nice high 60's Friday and Saturday then Sunday drop to mid 40's with winds in the 30s.  Today is our last "nice" day of 60 but sun in and out.  The rest of week is unsteady.  May be getting somewhat of a Nor'eastern rain storm Friday and Saturday...  I almost hope we do if I have Harley home post-surgery.  We can have a nice quiet weekend in front of the TV and a fire 
Ann ~ Life is always better at the beach!

 
 view my blog (new)
https://ourhideawayparadise.blogspot.com/
---
It has been Beautiful , sunny & warm And cool nights & mornings. We were actually getting some cool water back in the faucet........until today, getting warmer, 86 & on to 90's this next 8 days
! A little too warm, I am ready for our cool winter !!
---