Jasmine and Shelby turned TWO years old yesterday. I know some of ya'll saw my FB post, but here are their birthday pictures!
Jasmine: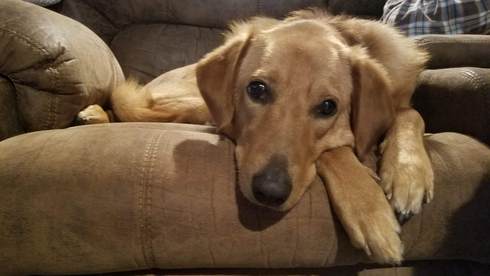 And the Shelbster!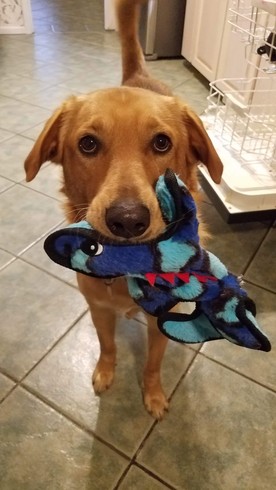 It rained all weekend and we were in the 30s/40s too, so no pool party here. I found a recipe for a peanut butter doggie birthday cake with banana frosting on Pinterest and with an extra doggie (we are still dog sitting Sophie), I figured they'd enjoy it. Along with Peanut Butter Frosty Paws!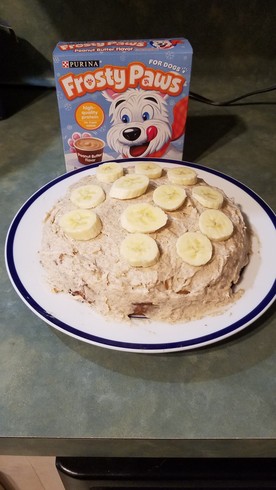 Cake and Icecream was a huge hit and check out their haul!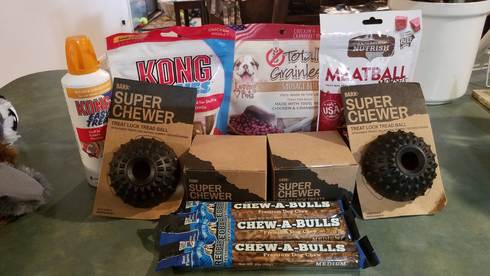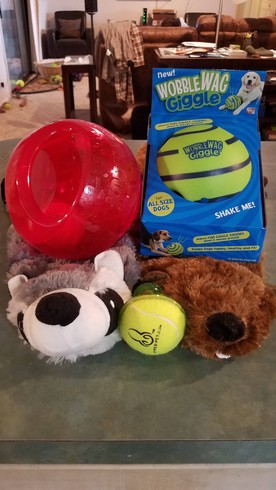 I tried taking pics of them playing with their new toys, but they were all over the place and sometimes I managed to get just a picture of a blurry head! LOL!!
I even got Sophie a couple of small toys (she's a gentle dog, so she doesn't tear toys up) from PetCo in their 2/$5 bin. And just in case my girls TEAR them up before she goes home, she's got a couple of more to take with her too.