Barrett Scott was born on 2/14/19 at 12:30am.  He weighs in at 9 lbs 6 oz and is 21 inches long.  Mom's water broke at 9:30pm  so labor was fast and fierce.  There was no time for meds so to say my DD is tough is an understatement.  Below is a photo of Barrett after his bath and Dad, Lula and Stella; Barrett's sisters.  My DD somehow dodged all photos this round.  hmmm... I will get her back for that, lol!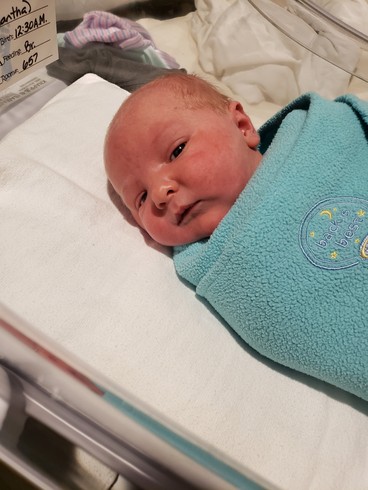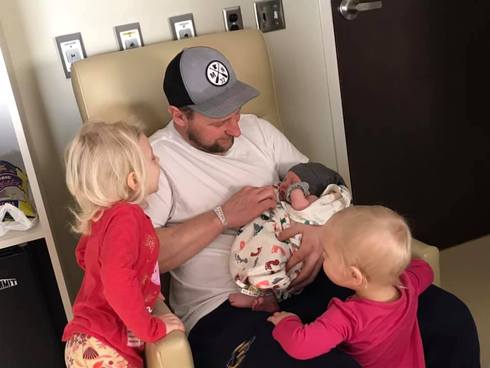 I would like to introduce you to the newest member of our family.  I cannot disclose too much information until the below ladies PM their guesses but I have to share a picture of my grandson!  Not the greatest of photos but I'll be back later today with a few more!  Both baby and Mom are doing awesome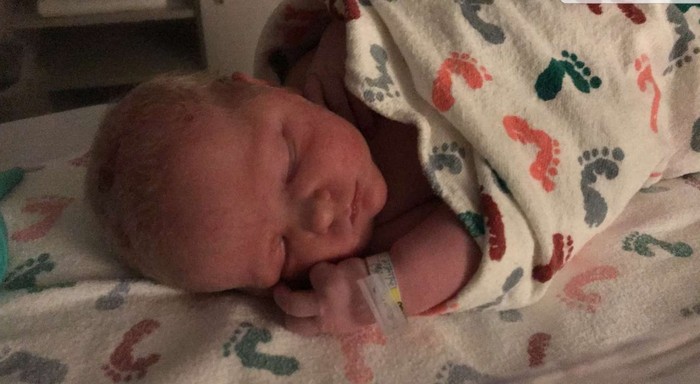 I held a contest for a $5.00 gift card to ACOT to the person who guessed the birth date/time the closest and of the six below who guessed 2/14, Rebecca (Monroe1218) came the closest with a time of 2:32am - Thank you to everyone who played along and congratulations, Rebecca!
 
Sandi0805    02/14/19     
blbabe1234    02/14/19  
MoochieMama    02/14/19 
Monroe1218    02/14/19   
pawprints    02/14/19  
sdwhru    02/14/19