Half of the pics (and videos) taken of his party was actually during cake time. He was so cute and precious with it. But I'll show you just a few.
We were singing happy birthday to him and he had his eyes closed. Like he was making a wish!!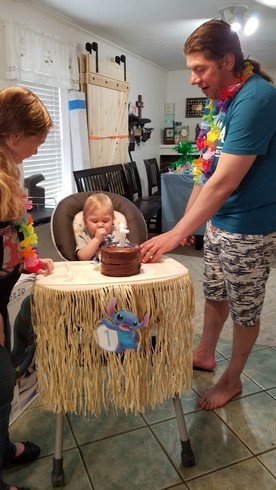 A little taste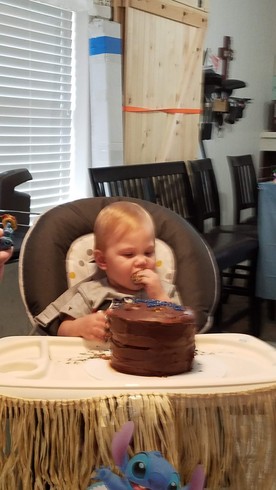 Two hands now!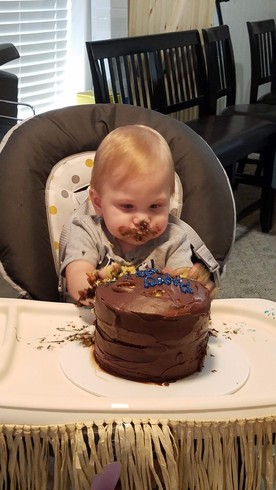 Happy and Messy!!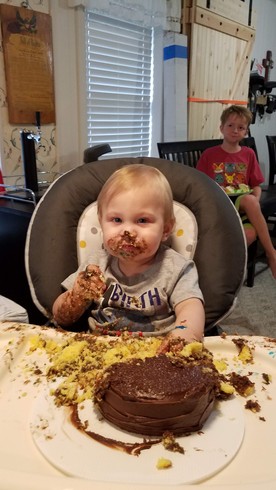 Posing with Mommy and Daddy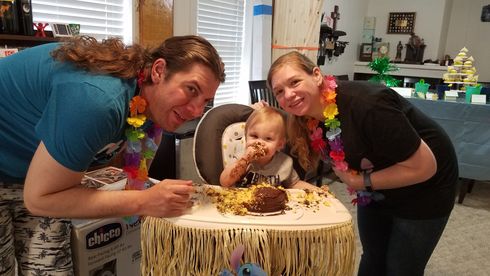 Thank goodness everything is washable! The tiled floor, the highchair cover and Draven! LOL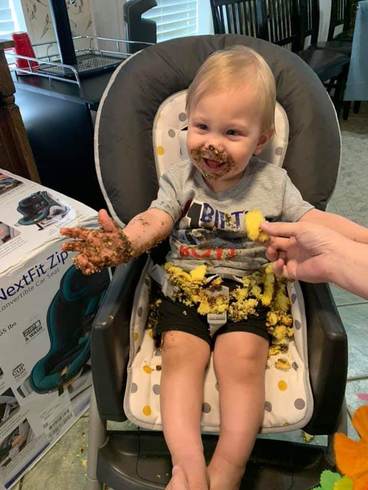 Little boy got a bath afterwards. Within minutes, he crashed!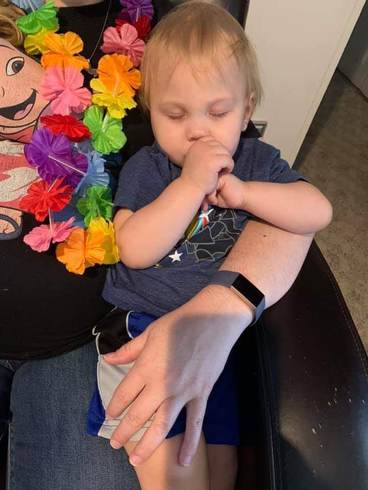 More pics in the
gallery
....