As you all remember, my SIL gave birth to my second nephew a whole month early on Oct 2nd. He has been in the NICU here at the Children's Hospital for two months. He was trached and had a g-tube inserted.
Well, guess is finally home???? Jasper Greyson Byrd was discharged from the hospital and is now HOME!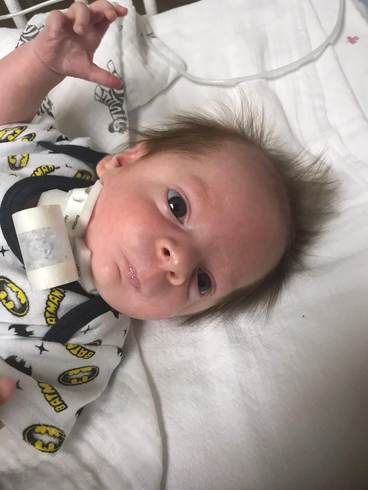 This little angel is so strong and has faught so hard. He was able to get strong enough at the NICU to go home today. He gets to meet his big brother Draven for the first time too.
We are all so happy!