Meet Athena, our new sweet little grand doggie!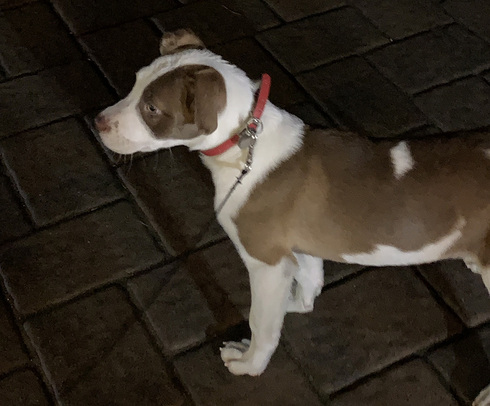 DD and our sil rescued her from North Shore Animal League here on Long Island. They surprised us by saying they were coming over and bringing pizza. They all came in and our sil was carrying the pizza, and then dd walked in holding this sweet little baby: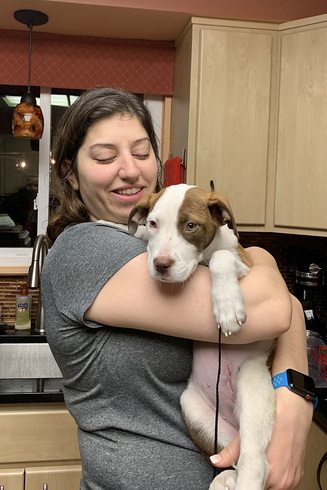 Omg she is the sweetest most adorable little puppy. She is around 13 weeks old but they told them that was approximate and that she could be anywhere between 8 and 13 weeks. She is so precious. I set up Twinkie and Sky's old puppy crate so they could meet her that way first, as they (well Twinkie anyway) can be very rambunctious. It worked out really well, she was in the crate when they met her and they all did good. The little one was so cute. Not scared at all. Just taken a back a little with Sky's big girl barks lol.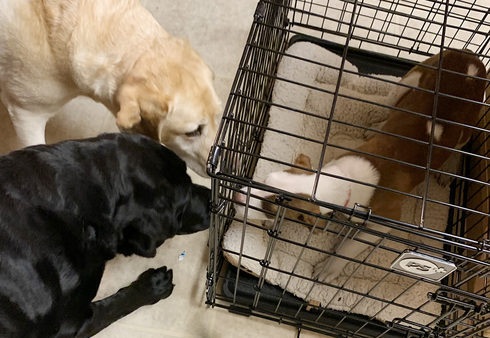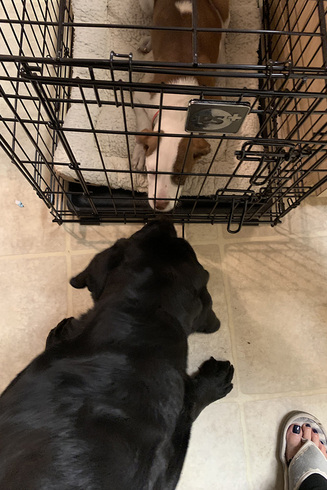 After a while we took her out of the crate and brought them all outside.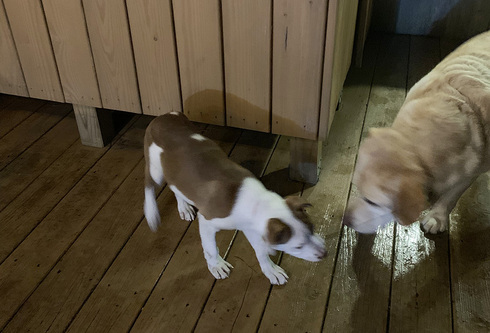 She did so well and so did my girls. Twinkie just got very hyper when Athena started to run a little. She was ready to pounce on her to play with her. We had to tell her to be easy and it worked out well.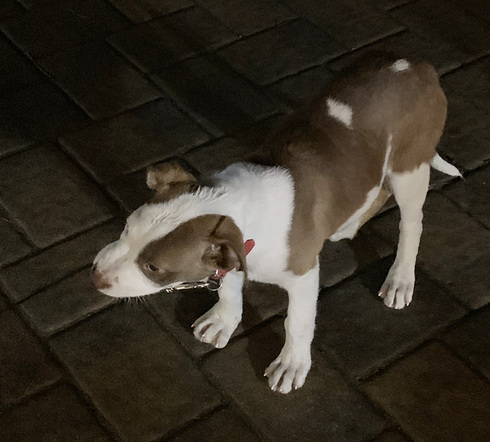 She is so sweet. When we came in she laid on my lap for a long time and took a nap. She is the most precious little thing and I am totally in love with her already. And my girls were so good. They would come and sniff her and didn't show any signs of jealousy at all. They even laid down and took a nap while I was holding her.
The kids love her and she is going to have a very happy forever home with the kids, Zeus, and my dd and sil. Just look at that adorable little face and Maddie hugging her!