My SIL was coming back from the living room after tending to Jasper when she found Draven getting into the cookies!
She asked "what are you doing?" and he immediately put back the bag (its empty now
)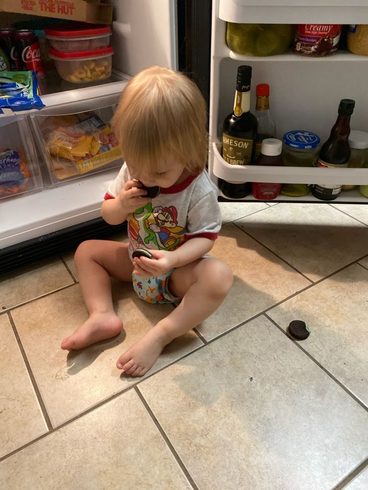 I love how he is eating one cookie and has another one in his other hand!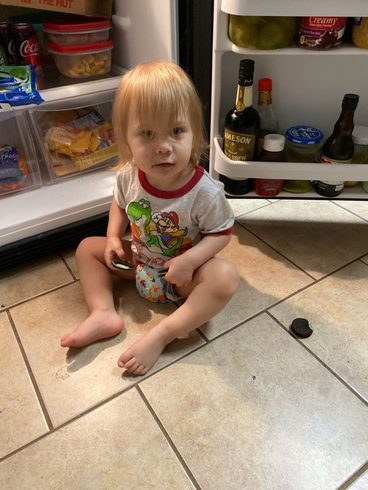 This kid has his priorities straight doesn't he?!
That look though is PRICELESS!