Jackson enjoyed checking out his birthday treats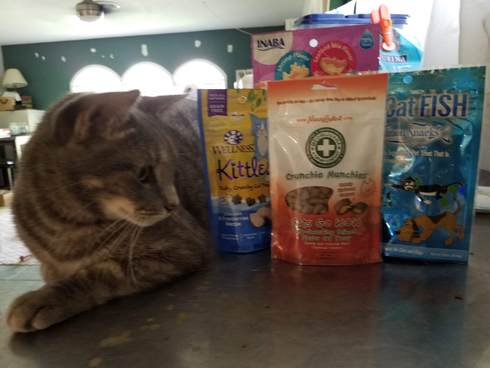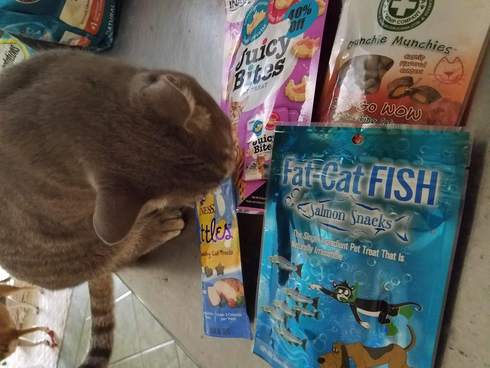 His cupcakes were fun to make. They were tuna and cheese. DH thought they smelled like mac and cheese with tuna. LOL.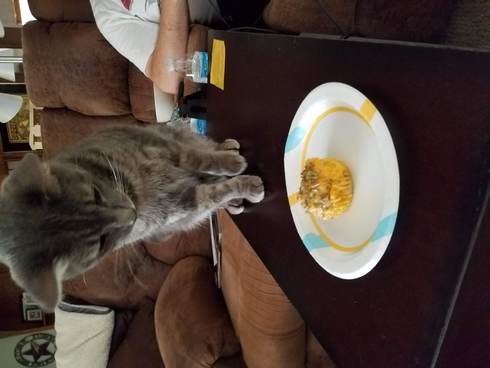 He didn't know what to think about it. So I broke it up into tiny pieces to help him out.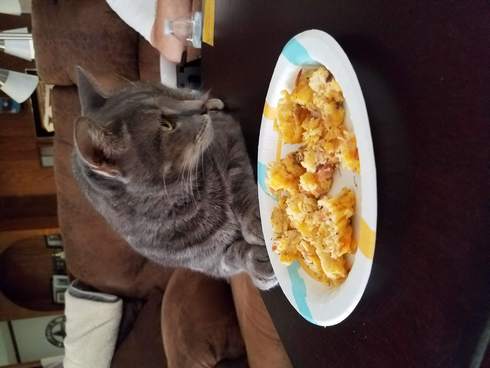 He only ate a couple of pieces and ate most of the tuna. LOL. The girls watched while he just looked at it and were practically drooling when he left. So they got to sample his birthday cupcake too.
The girls got a special treat too. Peanut Butter Frosty Paws ice cream and snickerdoodles from The Dog Bakery. They LOVED it!