Hi cherries! Some of ya'll already know but Dh finally got his results yesterday morning. He is NEGATIVE! What a sigh of relief. And the rest of his coworkers, including his boss, have also gotten tested and all came back negative.
With that said, he went back to work yesterday. The poor pups didn't know what to think, especially Shelby. They all got used to having him home.
And yes, I got pics last week. And DH even took a couple for me (he's well trained!)
Shelby giving DH kisses: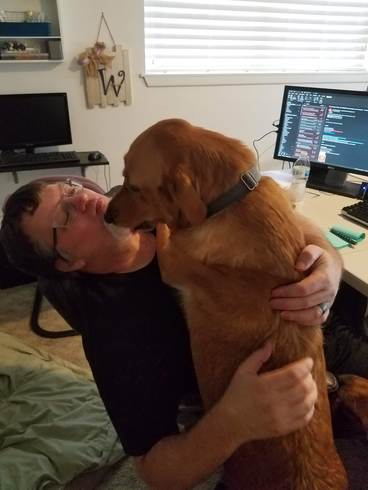 Jackson playing with DH between the monitors: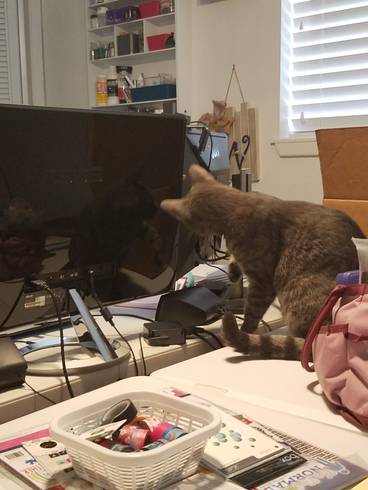 Jackson fascinated with the cursor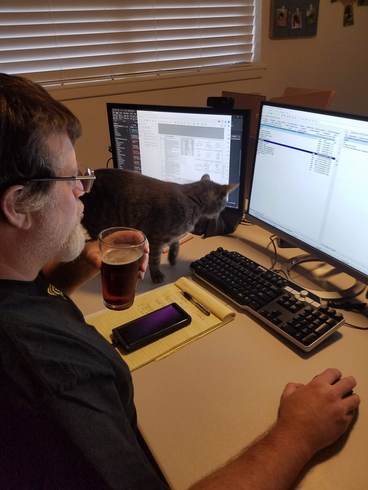 Jasmine was a Daddy's girl last week. She took up two dog beds and usually napped or chewed on a bone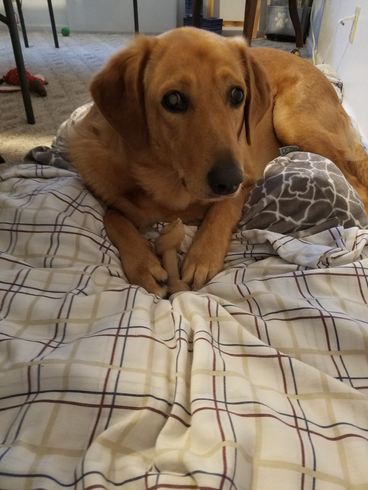 And my favorite! The pups learned that DH is a snacker while he works so they got extra nibbles too!