I had ordered a Thanksgiving Pup Box from a local doggie bakery in town. Pick-up was today. It included a lean turkey and veggie "woof" loaf, 4 sweet potatoe and blueberry frosted cookies, a 4 inch "pupkin" pie with a cream cheese bone on top and PB/banana home made ice cream. The lady was running a little bit behind, so because I had to wait an extra 10 mins, she included an extra doggie ice cream. So sweet!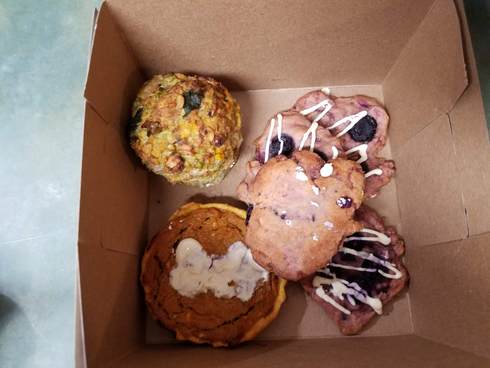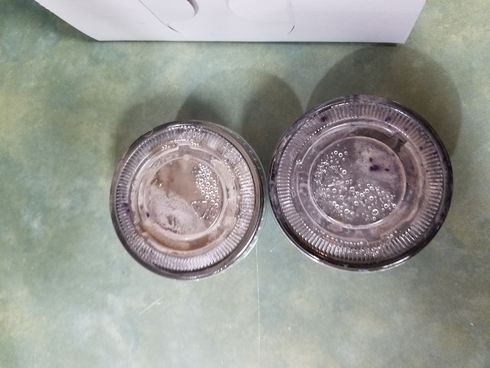 The girls got a little taste of a cookie and the turkey loaf and they split the pumpkin pie.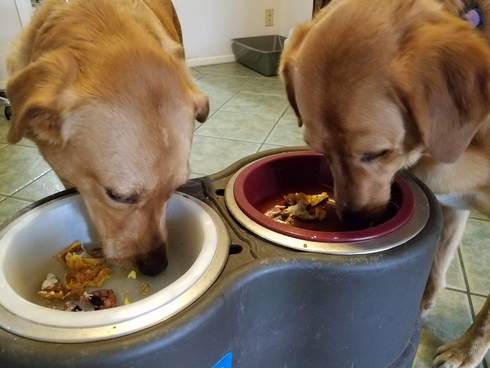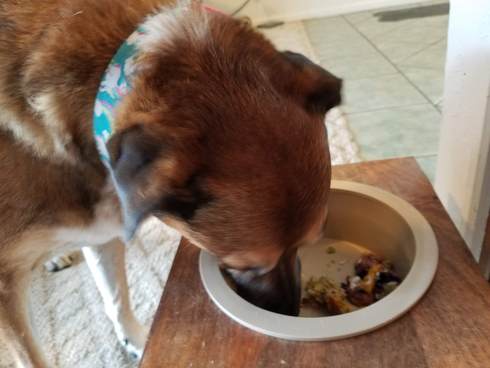 They LOVED it all more than I thought they would!! OMGoodness, clean bowls and yummy tummies all around!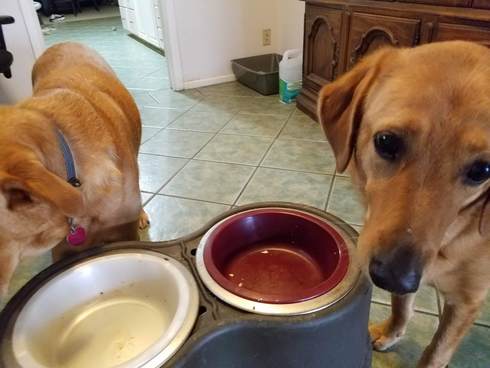 And Jazzy looks like she wanted MORE! LOL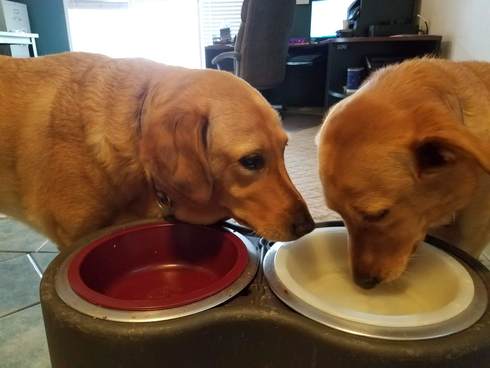 My girls wish you all a Happy BARKsgiving!