My story and I'm sticking to it!
Was walking down a sidewalk, wearing good walking shoes, and tripped over an uneven block. Landed on my right hand. Skinned my knee, had road rash on my face, but the real damage was a broken bone near the wrist. Luckily it was a stable, not displaced hairline fracture and they didn't cast it! But I've been in a splint since then that's really hampered my ability to craft and even type. I'm SO right handed!!!!! Here's my displeasure with the huge splint: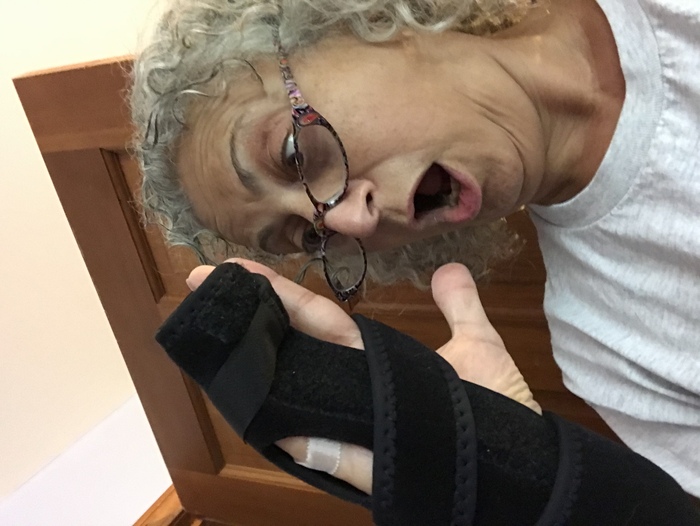 I'm now in a softer splint with buddy taped fingers and doing physical therapy. It's easier to type, but still a challenge.
So all of this is to say I've been rather quiet on the forum and haven't been living on the gallery as much as I like. I still need to leave love for the posters to my September challenge.