********************** CONGRATS TO.....
Citygirl22/Stephanie
Thanks to all who participated!!!




"What's on TV?" Challenge
I was so pleased with the response to this new challenge that I think it's here to stay!
So…What's on TV? Days of Our Lives
Days of Our Lives…"Like sands through the hourglass... so are the

Days of Our Lives." These words, spoken by late cast member Macdonald Carey, open every episode of this daytime drama, chronicling the trials and tribulations of the citizens of the fictional city of Salem.
The Challenge
,
Use photos of the same subject from 2 or more different days
.
Rules



*You may combine with another September challenge.


* For Paper or Digi & hybrid scrappers and card makers.
* Due Date: September 30, 2013 11:59 PM EST

*There will be a random drawing from all participants who have completed the challenge for a $5 ACOT GC.
I used photos of my DH and DS fishing on vacation. They fished practically everyday we were in Michigan. These pics are taken from 2 different days.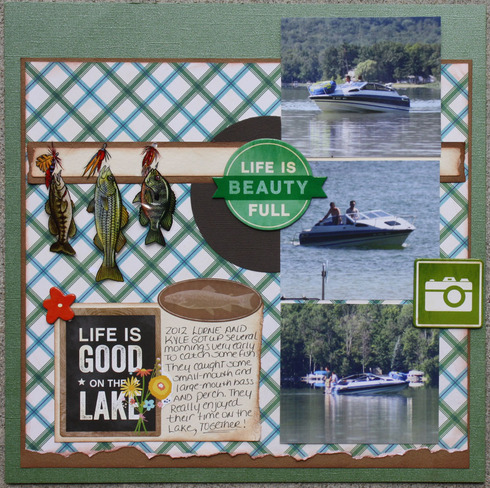 Participants:
Scrapy1967/Janet
1Grandma/BiBi
average_kim/Kim
croppinmama/Lori
citygirl22/Stephanie
Ernstem/Beth
Love2stamp
blbabe1234/Brandy
MacSarah/Sarah
sweetsour/Karrie
lesmitch/Leslie
Retiree3/Donna
PezKat/Katrina
jrrah4905/Jillian
Pawprints/Barb
blfonty/Bonnie
Sandi0805/Sandi