What's in fashion for November? Ripped Jeans! Now, this is not something that I would go out and buy on purpose, but I'm sure we all have a pair of jeans that are slighly ripped at the knee or at the bottom that we keep for yard work or whatever.
So, this month's challenge inclues Paper TEARING!! Yep, I want to see your rip and/or tear your paper. You can do it a little or a lot. Whatever works best with your layout or card or project.
Here is my example: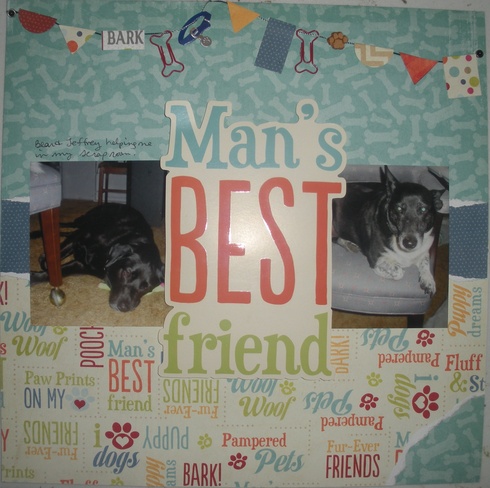 As you can see, I tore the paper that seprates the two large patterns, then at the bottom, tore the corner to reveal the background.
Paper, Digi, Cards, and Crafts are all welcomed. I made sure digi gals could play this month before posting this as I got some help from a digi friend and she said YES digi gals can tear paper too! Some designers offer the "tore" look in their kits.
You may combine with one other November Challenge.
Please link the project to either here in the thread or place it in the gallery (there is a spot that has been created for you).
You may submit more than one project to this challenge. Your name counts one per project (so for example, if you submit two layouts, you get two entries; if you submit three layouts, you get three entries, and so forth.)
One random winner will receive a $5 GC to ACOT. Please submit by November 30, 2013 at 11:59PM CST.
Any questions - please ask!
And most importantly, HaVE FUN!!
Wonderful cherries participating in the challenge:
1. oceanbreezes423/Susan
2. butterfly843/Jenn
3. Croppinmama/Lori
4. Retiree3/Donna
5. 1grandma/Bibi
6. Charleneanne/Charlene
7. Deanna13/Deanna
8. sweetsour/Karrie
9. jrrah4903/Jillian
10. joannie/Joannie
11. Ayla/Nancy
12. cajenkins81/Carolyn
13. pawprints/Barb
14. MickeyM/Mickey
15. Melissa S/Melissa
16. Craftyshannon/Shannon
17. Craftyshannon/Shannon
18. average_kim/Kim
19. sweetsour/Karrie
20. blfonty/Bonnie
21. JillinIN/Jill
22. emmapaige/Chris
23. Deanna13/Deanna
24. Niki/Niki
***********************************
Thank you to all who participated. Ya's creations were wonderful, so many different ways of tearing paper. Ya guys totally rocked this challenge!
With 24 entries, I have pulled two winners!
Congrats to #16 - CraftyShannon and #19 - SweetSour (Karrie)!! WTG Ladies!! I'll be sending out your GC's either later today or tomorrow morning!
Shannon & Karrie - I have sent your GC's this morning. Enjoy!