We've had a lot of fun joking about my husband Bob, Fishie Bob our beta, Crabbie Bob the hermit crab, and Bob the Tree. So I got thinking about nicknames and the funny ways they come about. So....this month's challenge to is scrap about the nicknames of those around us.
I have a recent layout as an example...the story of Bob the Tree.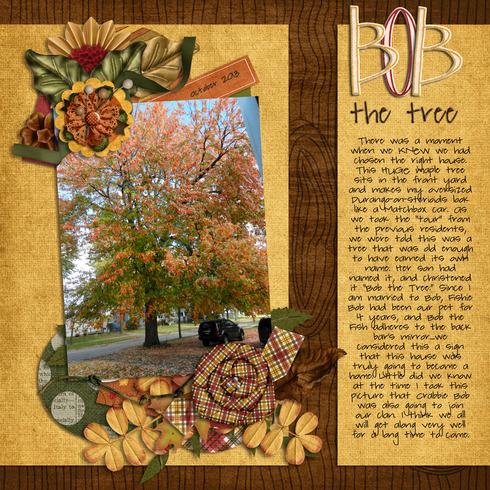 And this layout is from a few years ago, about my daughter and one of my son's, nicknamed Beans (Ali) and Burrito (Callum).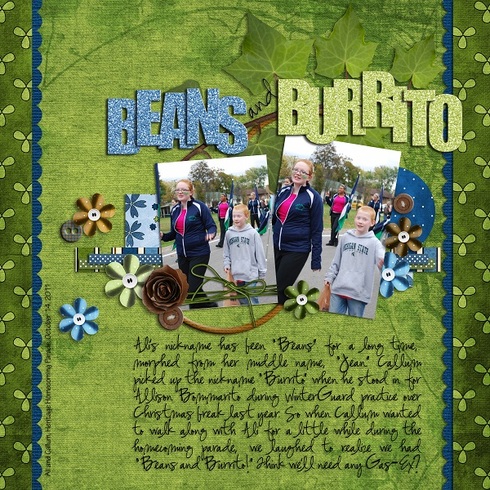 So...tell me about those nicknames! The ever hated rules:
* No combining layouts...lets get those stories told!
* Please post layouts here, as I love to see them, but I love seeing them all together too, so please also post in the proper category (I am at work, so will make the challenge category in the gallery tomorrow).
* Open to all avenues of expression, as long as you tell the story of the nickname/s.
* Entries due by 11:59pm November 30.
* Winner will be selected by random, to win either a GC or a prize from my stash.
* Most importantly of all....HAVE FUN!!!
EDITED: I completely forgot to make the gallery category, so please just post your layouts here, since we already have postings and I'd hate to make anyone go back!
EDIT 1/18/2014 - I apparently am brain dead, and never picked a winner. So...courtesy of random.org,
citygirl22
wins this challenge! Your little gift will be on its way shortly.