sorry I am late, we were delayed in Cuba for almost 2 days because of the yucky weather, which wsounds great, but really wasn't!!   hope all you cherries are doing fine!!
Thanks to you all for the the most ever entries to the Old is New!  super-scientific-randomly-chosen winner is
letumom - Lori!
  I will be getting out a GC ASAP.
Here is an easy one for the busy month of December. Found items! Find something non-scrappy you have laying around and use it on a page. Use ephemera such as ticket stubs, or Christmas wrapping/tags, old book pages, puzzle pieces, maps, bread tabs, jewelry, whatever you can find!
1. Og & ogg: used a shell necklace the boys made as part of the costume: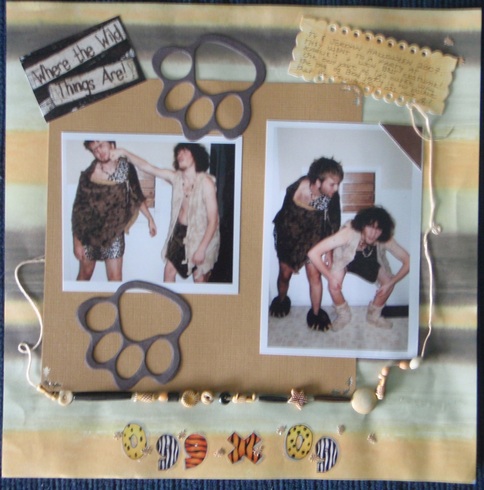 2. the actual tickets from the party: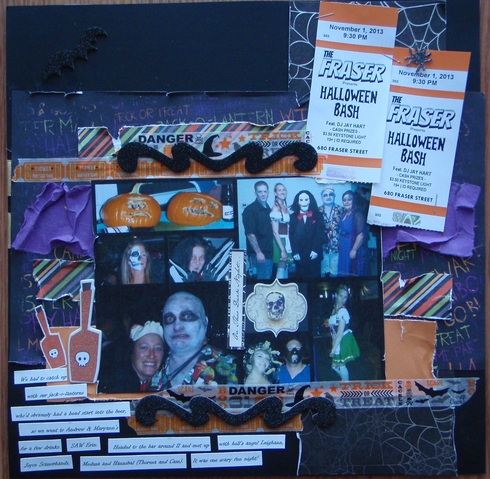 Fine Print:
[1]
You may submit more than one entry if you are not combining with anything else.
[2]
If you are only submitting one entry you may combine with any other challenge that allows it, just let me know which one.
[3]
new closing date January 7th at midnight...

, uploaded to this thread ( there's no gallery). Winner will be randomly chosen for a $5 ACOT gift certificate from me. I will be returing from vacation January 8th and a winner will be chosen and awarded then.
[4]
Have Fun

!
EDIT: to include those who do digi:
I will accept ANY digi layout for this one that you want to do; with the idea of something OLD. Whatever your interpretation of the word is.
Cherries who used found items!!
1. Mildred -
mgehrke
2. Amy -
ammielou
3. Donna -
Retiree3
4. Deanna -
Deanna13
5. Chris -
emmapaige
6. Lori -
croppinmama
7.
Mickey M.
8. cajenkins81 - Carolyn
9. 1grandma - Bibi
10. MacSarah - Sarah
11. blbabe1234 - Brandy
12. letumom - Lori
13. blfonty