What is in Fashion for December? Floral prints paired with solid black!
So for my challenge, if you choose to accept it - is to use a floral print (paper, washi tape, ribbon, flowers, etc) with a solid black background.
Here is my example: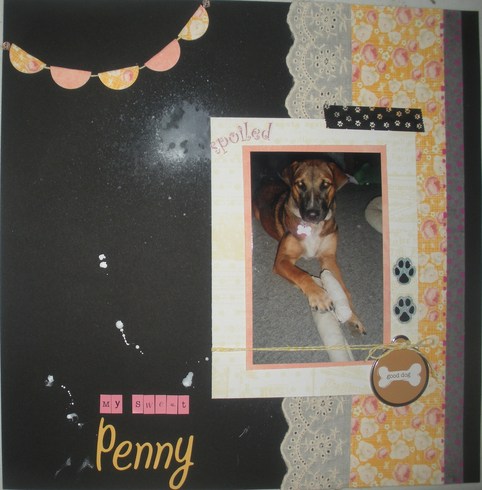 My floral print is the pattern paper strip and using the same paper, in my banner.
Paper, Digi, Cards, and Crafts are all welcomed.
You may combine with one other December Challenge.
Please link the project to either here in the thread or place it in the gallery (there is a spot that has been created for you).
You may submit more than one project to this challenge. Your name counts one per project (so for example, if you submit two layouts, you get two entries; if you submit three layouts, you get three entries, and so forth.)
One random winner will receive a $5 GC to ACOT. Please submit by December 31, 2013 at 11:59PM CST.
Any questions - please ask!
And most importantly, HAVE FUN!!
Wonderful Cherries participating in Challenge:
1. mgehrke/Mildred
2. Granscrap
3. emmapaige/Chris
4. 1grandma/Bibi
5. sweetsour/Karrie
6. letumom/Laurie
7. ScrappyDistractions/Lisa
8. lesmitch/Leslie
9. MacSarah/Sarah
10. CarrieG/Carrie
11. average_kim/Kim
12. Retiree3/Donna
13. Deanna13/Deanna
14. blfonty/Bonnie
15. DianeH/Diane
16. MimaScraps/Lori
17. sweetsour/Kari
18. sadie_mae/Sadie mae
19. Croppinmama/Lori
20. pawprints/Barb
21. Sandi0805/Sandi
***********************************************
With 21 participants I am selecting two winners. Random.org selected #5 - SweetSour/Karrie and #19 - Croppinmama/Lori! COngrats ladies! I will be getting those gc's out to you by Friday!
Thank you everyone who participated!