Thanks to everyone who played along, this month this challenge had *I think* more participants than any of my previous challenges! I'm glad everyone got a chance to play along and that y'all are getting some inspiration from my challenges!
This month's winner, chosen by random.org, is #7 which is
emmapaige
! I will get your $5 GC to you this week. Thanks again and congrats to emmapaige!
*****************************************
Hard to believe that it is already December! I started hosting the "Christmas in" challenges back in June!! Well, this one should be pretty easy for the Christmas season.
Make a Christmas Layout and use a Christmas song in your title. You may choose to use the title of the song as your title, as I have done, or you may use lyrics from a Christmas song as your title. Also, you must use Mixed alphas in your title and Bling (rhinestones/brads, glitter, stickles) (For that Christmas sparkle!).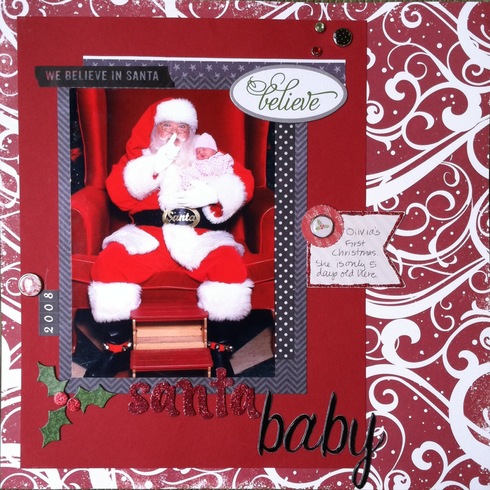 In my example, I used DIY Thickers with a Red glitter and mixed those with Thickers "Rainboots" from my stash. Bling can also be found in the brads, as well as Xmas Red stickles on the journaling tag and on the holly berries.
Rules:
Open to Paper, Hybrid, Digi
Must be a NEW CHRISTMAS Layout.
Must be uploaded here and to the Gallery created for it, by Jan 5, 11:59 pm. 1 random winner will receive a $5 ACOT GC!!
MAY combine with one other December challenge that allows it.
Wonderful Cherries Participating:
1) SweetSpotKay
2)txbelle26/Jeanne
3)average_Kim/Kim
4)CarrieG/Carrie
5)MacSarah
6) sweetsour/Carrie
7) emmapaige
8) Retiree3/Donna
9) Mickey M./Mickey
10) blbabe1234/Brandy
11) letumom/Laurie
12) scrapy1967
13)Deanna13/Deanna
14) Sandi0805/Sandi