I had a very restless night last night...couldn't sleep at all! But those middle of the night quiet moments sometimes have their good points...it spawned a layout for the "right now" challenge. And as I worked on it while the rest of the house slept, it gave seed to another idea....for this month's Imagination Challenge. Are you ready?
This is the layout I completed today....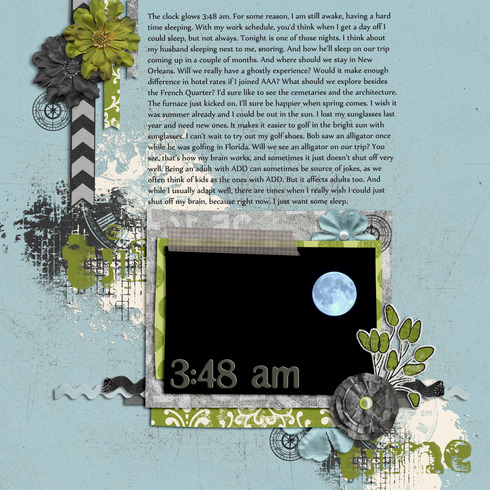 So your challenge is this...... your title has to be a time! It can be something that was significant, like a birth, or something insignificant, as you glance at the clock while something is happening. What ever you want to do, as long as your title is the time!
Rules:
* Whatever type of project you wish to create is fine, as long as it has a visible title with the time!
* Due by 11:59pm on March 31, 2014. 
* I'm giving in on the combining....you can combine with one other challenge. But you'll get 2 chances to win (an extra entry) if you DON'T combine! I'm not going to be checking, so please be honest about it.
* I seem to be into paint splatters, so I'll give you an extra chance to win if you use visible paint platters on your project.
* You can just post layouts here....there will not be a gallery.
* One winner chosen at random will receive an Imagination Surprise Gift!
* Most important.....HAVE FUN!!!
EDIT:
Thanks to random.org, Carolyn (cajenkins81) has been chosen as the winner! I'm going to have to use my....imagination....and come up with a prize! Give me a couple of days, and you'll be notified of your winnings! Congratulations!