Via the online Random Name Picker:   The winner for July - with 2 entries is:
1grandma!!! Congrats Bibi - you're the winner of the $5 ACOT gift cert.
*The challenge is to create your layout/card/project using all the colors shown in the picture.  You can use as much or as little of those colors as you wish, plus any metallic colors and you can add one other color of your choice.  
*You must also choose 2+ patterns and/or elements shown in the picture and use as you wish.  Example: 1 flower and one polka dot pattern, or 1 bow and 1 Disney font and 1 bottle cap.  
It does not have to be Disney related, but if it is you will get 2 entries into the drawing.
Layouts cards and Projects accepted
Multiple Entries allowed
Combing is allowed
Post your completed creation here
AND
in the challenge section in the gallery.
Finally got an example done: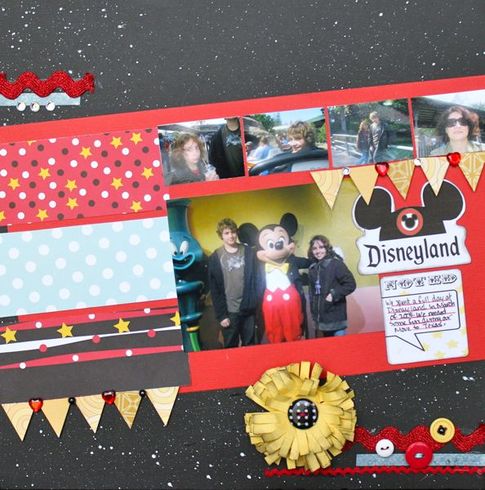 List of Participants (I keep a tally of # of entries separate):
Blbabe/Brandy
Emma Paige
jrrah4903
Berta
Christi S
Koala966
1grandma
Berta
mgehrke
retiree3
mom2ellabell
charleneanne
yankeegirl
deanna13
sandi0805
average_kim
scrappininak