For this month, of course, the colors of red, white, and blue are common.  I want you to use these colors, but here is the twist:  They cannot be used for an Independence Day layout.
 You must use all three colors and cannot use any other colors except for neutrals.
Here is my example: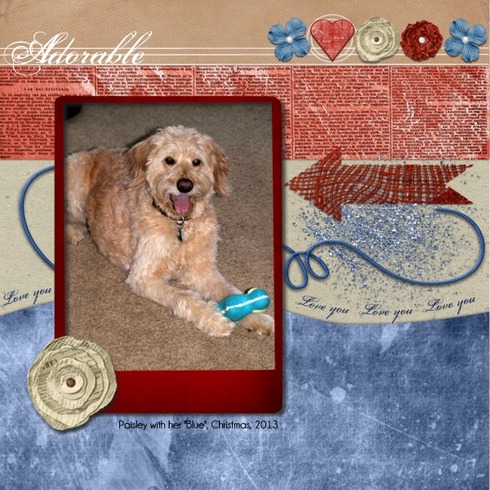 Place your layout in the appropriate gallery spot by midnight, August 5th.  Must be a new layout.