Well, my summer vacation is almost over.
  Now, it finally decides to get hot outside.  lol  Many people may have already been experiencing the summer heat, so I am cooling you off with cool colors!  Shades of greens, purples, and blues just have the appearance of cool temps.  The twist to this is
you must scrapbook about summer with your cool colors
.  No warm colors may be used, but you can add neutrals (white, black, grey, tan, brown).  Try to use at least 3 cool shades in your layout.  Can't wait to see what you come up with!  Here is my example: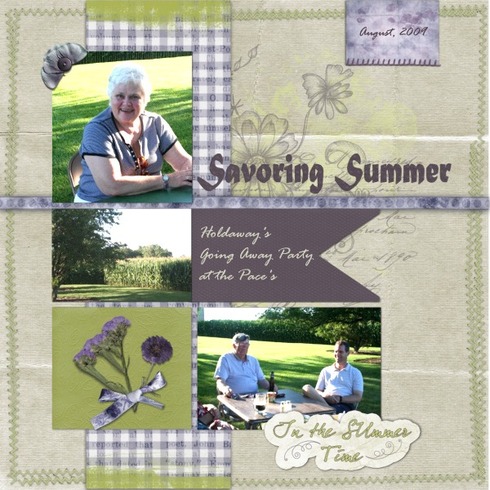 Place your layout in the gallery spot by midnight, September 6th.  Must be a new layout. Can be combined with other challenges.