WOW!!!! I just love how everyone is using their washi. According to Random.org, number 33 is the winner of a $5 GC.......scrappinmom99. I will send you your GC card tomorrow.

I couldn't think of a way this time to pick a winner for a roll of Washi, so I asked DH to pick the one that caught his eye. His choice is from Justie S. Please send me your address and I will send you a roll of Washi tape.

Thank you Cherries for another wonderful month of Washi
How about this month let's make our Washi look like a piece of ribbon. What I want you to do is to cut
BOTH
ends like a ribbon (you know cut a little "V" out of the end). Place it anywhere on your LO, but make sure we can see that both ends are cut.
Rules:
For Paper, Digi, Hybrid Scrappers and Card Makers.

Post to this thread and/or the gallery by midnight September 30 - CST.

Multiply entries allowed.

I will randomly choose a winner for a $5 ACOT Gift Certificate.

May not be combined with any other challenges (let's let that Washi be the star).

For an extra chance to win, use a Washi that is the theme of your photo like I did. My photo is of my furbaby Tucker, and my Washi has pawprints on it.

Please have fun with this. There is no right or wrong way to use Washi Tape.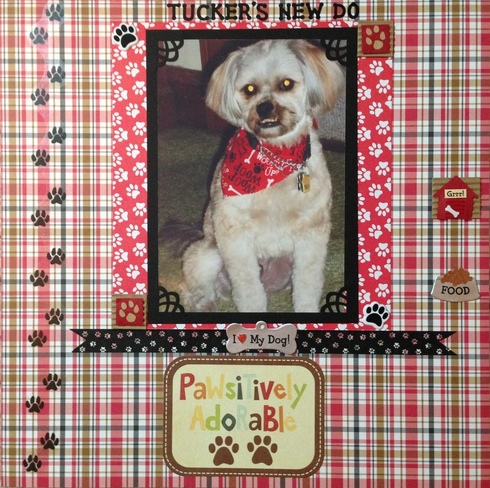 Participating Cherries:
Average_Kim




1scrappymom




oceanbreezes423




Deanna13




Deanna13 - Themed Washi




Yankeegirl




Justie S.




Tammey




Tammey - Themed Washi




Shoorn




Carrie G.




Anazelia




pawprints




EmtAimee734




joannie




joannie - Themed Washi




blfonty




Retiree3




blbabe1234




blbabe1234 - Themed Washi




sweetsour




blfonty




Christi_S




Christi_S




Charleneanne




scrappininAK




koala1966




koala1966 - Themed Washi




emmapaige




emmapaige - Themed Washi




MacSarah




average_kim




scrappinmom99




jrrah4903




jrrah4903 - Themed Washi