our October winner is......(drum roll please) 
#20 average_kim
CONGRATS KIM!!! You will have a GC coming your way soon!!
**NOTE TO DIGI GALS** I try to include supplies that are digital as well as 3D but sometimes I forget to. So PLEASE if there are not at least 5 supplies on the list that are not "digi-doable" let me know. I''ll let ya switch for something else!
* For Paper or Digi & Hybrid scrappers and card makers.
* Due Date: LAST DAY OF OCTOBER 11:59 pm EST
* Multiple entries are allowed.
* There will be a random drawing from all participants who have completed the challenge for a $5 ACOT GIFT CERTIFICATE!!
* Please list which elements you chose to use in this thread with your link to your project! If the element is small please point it out!
* Have fun and post your projects in this thread.
*****EXTRA ENTRY TWIST*****You can combine this supply challenge with one other OCTOBER Challenge that allows you to combine!!
Please tell me the other challenge you used & you will earn an extra entry in the random drawing!!
Your challenge this month is to chose at least 5 elements from this shadow box I made. It can be colors, shapes, elements, & techniques. For example: banner, distressing, frame, halloween element, and something black.
GOOD LUCK!!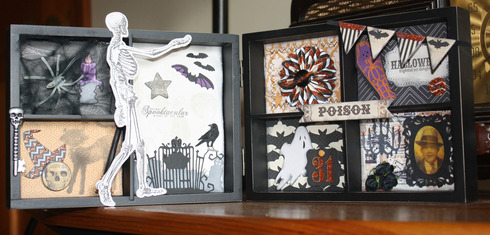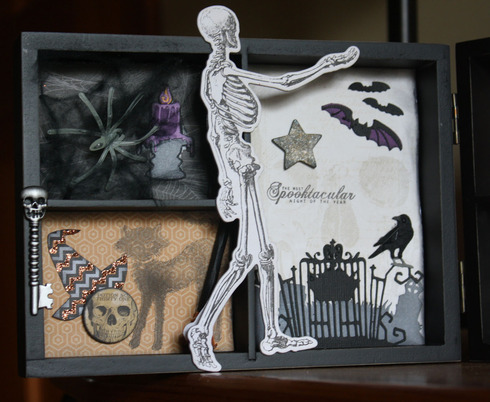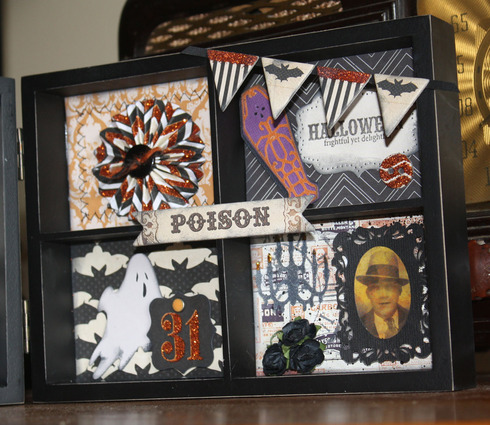 Participating Cherries:


sweetsour **TWIST
pawprints ***TWIST
Deanna13 **TWIST
Tammey ***TWIST
jrrah4903
scrappinmom99 ***TWIST
mom2ellabell***TWIST
scrappininAK***TWIST
scrappininAK
scrappininAK
Retiree
average_kim***TWIST
blbabe1234
Charleneanne
Christi S.
PezKat***TWIST
scrappininAK***TWIST
Sandi0805