For this month's challenge I selected a sketch I found on Pinterest created by Heather Waldron. To have your name entered, all you need to do is create a paper or digital layout using the sketch provided: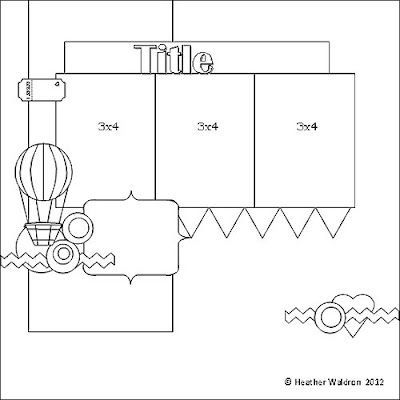 BONUS ENTRY:
   For a
BONUS
entry into this month's challenge, show me some 
STAMPING
.  I was talking with some friends at a recent crop about stamps, more specifically how we all like them....have them....and rarely use them on our layouts.   For my example, I used two stamps, a sentiment stamp on the notebook paper, and also a journal spot stamp.  Use any type of stamping technique on your page for a bonus entry this month, just
please make sure you point out to me what you stamped
. Sometimes it's hard to tell what's printed and what's stamped
Zoo Train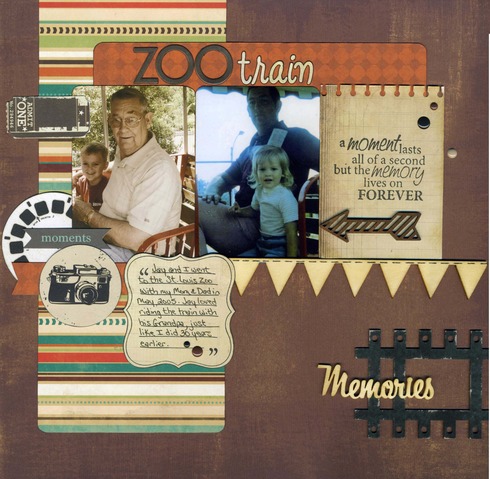 The Rules:
Open to layouts only, paper or digital
Must be new work using the provided sketch
Multiple entries are allowed and you can combine with any other March challenge that allows
Please link your work here and in the gallery spot I've provided
Deadline is midnight 03/31/15
A random winner will be chosen to receive a $5 ACOT gift card from me!  
 Have FUN & I'm looking forward to seeing all of your work!!
Participants:
1. Deanna13
2. Deanna13 *bonus*
3. jrrah4903
4. jrrah4903 *bonus*
5. butterfly843
6. butterfly843 *bonus*
7. shoorn
8. shoorn *bonus*
9. Retiree3
10. Retiree3 *bonus*
11. scrapsteph
12. croppinmama
13. croppinmama *bonus*
14. oceanbreezes
15. MacSarah
16. MacSarah *bonus*
17. average kim
18. average kim *bonus*
19. RochSpears
20. RochSpears *bonus*
21. keatonsgrtgram
22. keatonsgrtgram *bonus*
23. sweetsour
24. sweetsour *bonus*
25. Christi S.
26. EyesForBeauty
27. Karen c.
28. Karen c. *bonus*
29. Tammey
30. Tammey *bonus*
31. emmapaige
32. emmapaige *bonus*
33. craftyshannon
34. craftyshannon *bonus*
35. scrappininAK
36. Sara M.
37. Charleneanne
38. Art Teacher
39. suemo
40. suemo *bonus*
41. suemo
42. PezKat
43. Sandi0805
44. Sandi0805 *bonus*
AWESOME turnout again this month, thank you to everyone who participated!! According to Random.org, this month's winner is
#16.....MacSarah!!
  Congratulations & I'll be sending your gift card shortly!