Guest Designer Challenge #1 TITLE ME THIS CHALLENGE
The winner of the $5 ACOT gift card is average_kim! Thanks so much for showing me your loved photos! Your gift card is on its way!
For my first challenge this month, I'd like you to use the title "Photo Love" along with just one photo 
on a layout. We all take lots of photos - go and find one you are really proud of and that you LOVE!
 If you would like to create a double page spread, just make sure one side has one photo and the title "Photo Love". I think this will work very nice for digital scrapbookers too.
I chose a photo of Cooper sleeping peacefully in Logan's arms.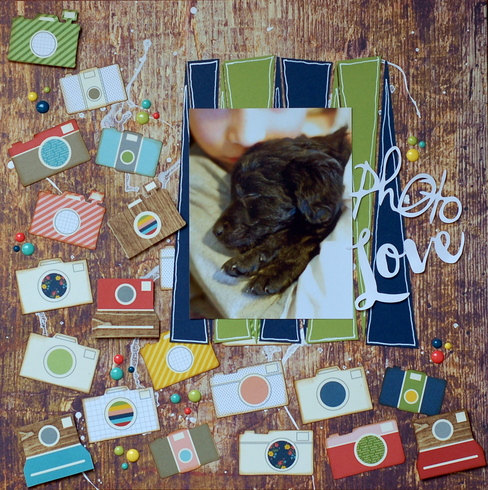 Post your challenge entry to this thread OR to the gallery thread I will be creating.
One entry per person. I will choose a random winner of a $5 ACOT gift certificate.
You may combine this challenge with one other March challenge.
Have Fun!
Participating Cherries-
scrapy1967
Retiree3
shoorn
scrapsteph
average_kim
sweetsour
Christi S.
karen c.
Sandi0805
pawprints
mom2ellabell
scrappininAK
butterfly843
Tammey
Deanna13