Hi everyone!  I have a long day of work ahead of me tomorrow, so thought I'd go ahead and get this posted
*Edit*   April's winner will be chosen on Monday, May 4th.  Due date of 4/30/15 still applies.
Thank you again to everyone who participated in April's challenge, all of your entries were awesome!  The winner of April's challenge, according to random.org, is #17...scrappinmom99!  Congrats, Anne-Marie!! I'll be getting your gc out to you shortly!
April's This Seems Sketchy Challenge is seeing double again this month!  This month I selected a two-page sketch I found on Pinterest, credit to lisabearnson.com for the sketch, as that is where it appears to have been pinned from originally.  To have your name entered, all you need to do is create a
one-page or two-page
paper or digital layout using the sketch provided: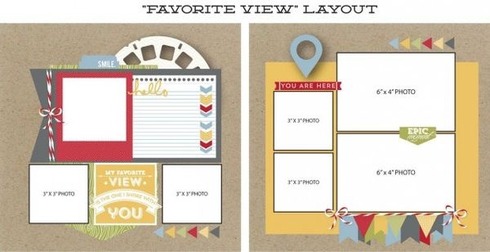 You have
TWO
chances to be entered for this month's drawing by doing both sides of the sketch. Picking one side of the sketch will count for one entry, if you create a double layout you'll get two entries.  My sample is a one-page layout using the left side of the sketch:
Lucky 13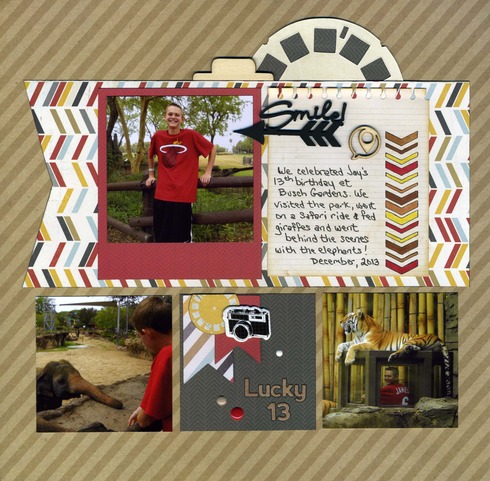 The Rules:
Open to layouts only, paper or digital
Must be new work using the provided sketch
Multiple entries are allowed and you can combine with any other April challenge that allows
Please link your work here and in the gallery spot I've provided
Deadline is midnight 04/30/15
A random winner will be chosen to receive a $5 ACOT gift card from me!  
 Have FUN & I'm looking forward to seeing all of your work!!
Participants:
1. jan509
2. jan509
3. jan509
4. keatonsgtgram
5. keatonsgtgram
6. blbabe1234
7. blbabe1234
8. average_kim
9. tracydacy
10. Retiree3
11. Retiree3
12. shoorn
13. shorn
14. jan509
15. sweetsour
16. sweetsour
17. scrappinmom99
18. scrappinmom99
19. Karen c.
20. Karen c.
21. butterfly843
22. Christi S.
23. Christi S.
24. 1scrappymom
25. 1scrappymom
26. mgehrke
27. mgehrke
28. joannie
29. jrrah4903
30. jrrah4903
31. Deanna13
32. lewisbaby
33. lewisbaby
34. messa09