Wow ladies! You really took this challenge AND RAN WITH IT!!  WOW! With 39 entries, I decided to select TWO random winners!!
Winner #1 is 31. sherelm/Sher! And Winner #2 is 4. pawprints/Barb! Congrats Sher & Barb!!  I'll be buying your ACOT gc's very soon!!
Congrats ladies and thank you all who participated!
For this month, I found this outfit on Pinterest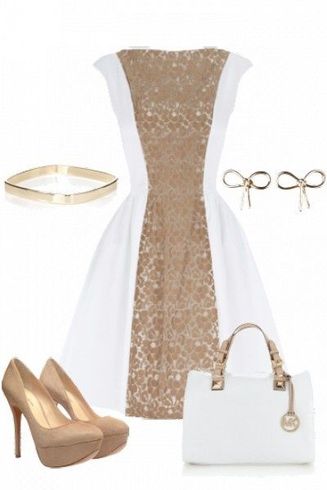 Gold is just everywhere! Both in Fashion and the Scrapbook world!
So for this challenge, I want you to use this outfit to INSPIRE you!  You must use
GOLD
in at least 3 different ways. You may use more, just not less. There are tons to choose from! Washi tape, ribbon, sequins, brads, transparency, vellum, pattern paper, brads, doilies, flowers, glitter/stickles, liquid pearls, mist. Even gelatos! The list just goes on and on! And you can add how many other colors to the mix as well on your project.
Here is my example: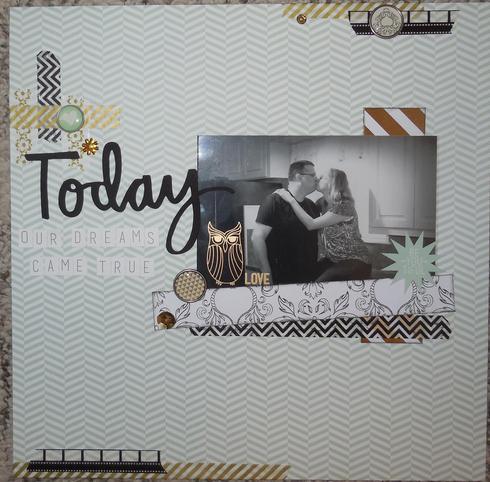 My gold items are sequins, washi tape, brad, pattern paper, and transparency.
And now the rules!
1. Please post here with your work
2. All is welcome! Paper, digi, card-making, projects, whatever floats your boat!
3. You may combine with any other June or July Challenge, all Becky Fleck sketches
4. Due July 17th
5. One lucky random winner will receive a $5 ACOT gc from me!
6. For a
BONUS
entry! Use only
GOLD
and
WHITE
on your layout (like the photo)
7. Multiple submissions are okay
Any questions - just ask!
Wonderful cherries participating:
1. average_kim/Kim
2. jan509/Jan
3. ScrapHappyKatie/Kate W
4. pawprints/Barb
5. pawprints/Barb (* bonus entry)
6. mgehrke/Mildred
7. sweetsour/Karrie
8. SherrieLynne/Sherrie
9. SherrieLynne/Sherrie (* bonus entry)
10. Deanna13/Deanna
11. Deanna13/Deanna
12. mgehrke /Mildred
13. mgehrke /Mildred (*bonus entry)
14. Retiree3 /Donna
15. Retiree3/Donna (*bonus entry)
16. scrappinmom99 /Anne-Marie
17. jan509/Jan
18. Christi_S/Chrisi
19. Christi_S/Christi
20. Art_Teache/Laura
21. emmapaige/Chris
22. Linda-1949/Linda S
23. sweetsour/Karrie
24.suewho372 /susan
25.suewho372/Susan (*bonus entry)
26. scrapy1967 /Janet
27. scrapy1967 /Janet
28.Charleneanne /Charlene
29.scrapy1967 /Janet
30. jrrah4903 /Jillian
31. sherelm /Sher
32. sherelm /Sher (*bonus entry)
33.1scrappymom /Shannon
34.writerlady/Sandy
35. jan509 /Jan
36. Sara M/Sara
37.stateless /Valerie
38. keatonsgtgram /Karent
39.Sandi0805 /Sandi
40.