And the winner is Stacylee - Stacy!!  Congrats!!  And thanks to everyone else for playing along!
Another Monday and here I am with another challenge.  If you are like me, you try to eat healthy, but there are SO MANY temptations.  I LOVE food and ironically, I love to scrap about it as well.  I'm not sure why, but you can find various layouts about food we ate and restaurants we have been to.  So for this challenge, I want you to scrap about FOOD!  It can be a favorite recipe, garden, restaurant, etc.  If food is available in some way, it counts!
Here are the rules:
Open to layouts created with paper, hybrid or digi
Multiple entries allowed
You may combine with other challenges that allow it
Entries are due no later than 11:59PM EST on 7/31/15
Here is an example: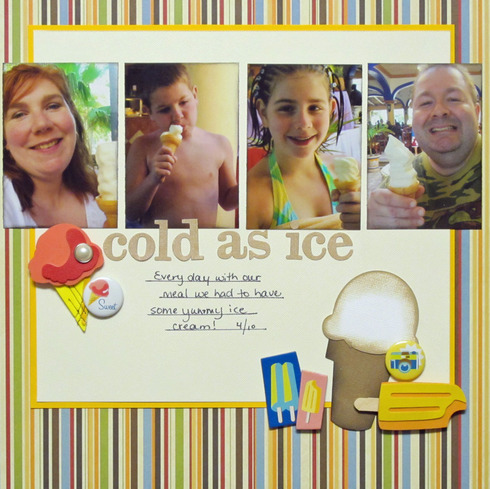 Winner will be selected by random.org and will receive a $5 ACOT gift certificate!