UPDATED WITH WINNERS - January 18
scrappininAK – Pebbles
February 90
Rozebud - Paper Smooches
I will be ordering your gift cards tomorrow or Saturday at the latest.  Congrats ladies!!
UPDATE:  I AM GOING TO EXTEND THIS CHALLENGE THROUGH FEBRUARY.  As most of you know, I fell leaving work on January 4th and was in the ICU for a few days and then home for a few more weeks. Since going back to work, I have been working long hours and I am completely overwhelmed.  My DH and I are working on a plan so I can retire since my company isn't being very supportive with my injury (even though it happened at work). So I figured the soonest I can retire will be March and February will be extremely stressful for me.  Therefore, I am extending the Manufacturer Challenge through February and will be back on March 1st for a new challenge.  Thank you in advance for your understanding.

And because of the extension - I will allow three more submissions in February for any layouts that use T and/or P. Remember you will get one entry for T, one entry for P and two entries for T AND P.
Welcome to 2016!!! I am hoping 2016 will be a much better year than 2015 was for me and some other Cherries.
So to welcome 2016 I have chosen the 20th and 16th letters of the alphabet.  So your letters for January are
T
and
P
.
If you use one manufacturer that starts with the letter
T
, you will be entered into the drawing once. If you use a manufacturer that starts with the letter
P
, you will be entered  into the drawing once. If you use manufacturers that starts with
T
 AND P, you will be entered twice. For this month, I am limiting one manufacturer for each letter. 
Please be sure to list the manufacturer(s) you are using. We should be able to clearly see the product(s) that you do use for this challenge! I will pick a random winner to receive a $5 ACOT gift certificate
Must be a new layout/card or altered project.
Must post to the gallery by 1/31/16 at midnight and also post to this thread.
You may combine with other January challenges if allowed by that challenge.
Multiple entries allowed
BUT PLEASE LIMIT YOUR NUMBER OF ENTRIES TO THREE
.
PLEASE NOTE:  IF YOU HAVE A PARTICULAR LETTER YOU WOULD LIKE ME TO USE OVER THE NEXT FEW MONTHS, PLEASE SEND ME A PM AND I MAY CHOSE THAT LETTER.
I have used Tim Holtz Sizzix Dies and Pinkfresh Studio for my sample.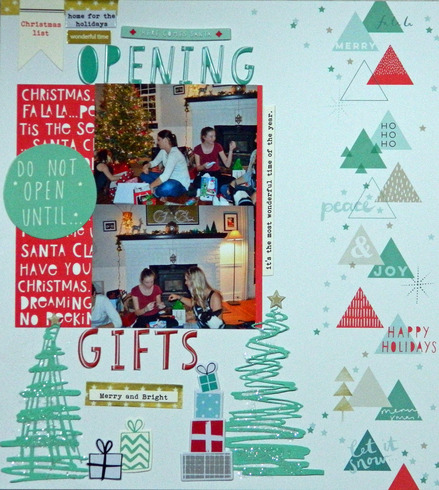 January Participants
Retiree3 - Pebbles
jan509 – Tim Holtz
SherrieLynne – PaperLoft
Deanna13 – Pink Paislee
Deanna13 – Teresa Collins
shoorn -  Provo Craft
shoorn – Tsukineko Chalk Ink
shoorn – Petaloo
joannie – Teresa Collins
joannie – Prima
Deanna13 – Teresa Collins
Deanna13 – Prima
MTCanuk – Prima
MTCanuk – Tim Holtz
1scrappymom – Paper House
HeatherS1974 – Pink Paislee
scrappininAK – Pebbles
sweetsour – Teresa Collins
average_kim – Prima
57Diana – Paper Wishes
Tammey – PhotoPlay
Tammey  - Tim Holtz
Shoorn – Teresa Collins
Joannie – TaDa Creative Studios
scrappinmom99 - Pink Paislee
Sandi0805 - Tim Holtz
Sandi0805 - Paper Wizard
scrappinmom99 - Pink Paislee
Deanna13 - Pink Paislee
Deanna13 - TIm Holtz
57 Diana - Paper Studios
sweetsour -  Teresa Collins
average_kim - Pebbles
Krystle - Prima
Krystle - Tsukineko
blbabe1234 - Photoplay
blbabe1234 - Tattered Angels
joannie - Pink Paislee
joannie - Teresa Collins
suewho - Tattered Angels
suewho - Pink Paislee
1scrappymom - Three Bugs in a Rug
1scrappymom - Prima
CarrieG - Pinkfrest
Christi S. - Tattered Angels
Christi S. - Pebbles
Christi S. - Tattered Angels
Christi S. - Pebbles
natalie4 - Teresa Collins
natalie4 - Pebbles
Berta R. - Teresa Collins
LoreenC - Paper House Productions
LoreenC - The Paper Studio
butterfly843 - Teresa Collins
blbabe1234 - Teresa Collins
christinec68 - Teresa Collins
Christi S. - Pebbles
Christi S. - Three Bugs in a Rug
average_kim - Three Bugs in a Rug
PezKat – Prima
 
February Participants
scrapininAK – Pebbles
57Diana – Tsukineko Ink
MTCanuk – Pinkfresh
Deanna13 – Teresa Collins
Deanna13 – Prima
Deanna13 – Pink Paislee
Deanna13 – Teresa Collins
bilbabe1234 – PhotoPlay
scrappinmom99 – Paper Adventures
blfonty – Pink Paislee
blfonty – Tiny Crafts
shoorn – Prima
shoorn – Tim Holtz
57Diana – Tsukineko
Christine68 – PhotoPlay
stateless - Pink Paislee
Yankeegirl - Teresa Collins
Yankeegirl - Prima
Shutterbug - Petaloo
Shutterbug - PSX
CarrieG - Paper Studio
1scrappymom - Prima
1scrappymom - Teresa Collins
Krystle - Pink Paislee
scrappininAK - Pink Paislee
scrappininAK - Tim Holtz
Rozebud - Tsukineko
Rozebud - Paper Smooches
Deanna13 - Pink Paislee
Deanna13 - Tim Holtz
blfonty - Paper Adventures
blfonty - Tsukineko Ink
Sandi0805 - Teresa COllins
Sandi0805 - Pink Paislee
joannie - Pink Paislee