Thank you Cherries for being so patient with me. It's been a busy couple of months. Things should be better after tomorrow. I have to say I just loved all your entries. This one was so much fun for me. So now the winner according not random.org is #17 - Deanna13. I'll be sending your GC shortly. Watch for the next Washi challenge 
 I hope you all like it.
Wasn't that fun!!!!! I want to sort of do a kick off from last month's Washi challenge, so we can use up more Washi again this month. Instead of doing the entire background paper in Washi, let's do either the right or left side like I did in the example below. You can use however many different Washi that you like, all different widths if you like, or you can use the same Washi all the way. But here's the twist.........(you didn't see this coming did you), I want to see every other row be the same Washi (in my example I used the thin red Washi every other time). So you will for sure have at least 2 different Washi on your LO, or you can have more, just as long as every other row is the same like I did.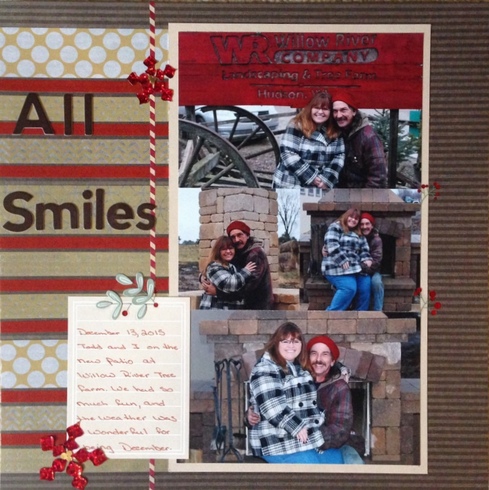 Rules:
For Paper, Digi, Hybrid Scrappers and Card Makers.
Post to this thread by midnight February 29th - CST.
Up to 3 entries allowed.
I will randomly choose a winner for a $5 ACOT Gift Certificate.
May not be combined with any other challenge.
Please have fun with this. There is no right or wrong way to use Washi Tape.
Participating Cherries:
Retiree3
Sherelm
rachel0017
KrazSparkle
Deanna13
Deanna13
Tammey
Yankeegirl
1scrappymom
blbabe1234
HeatherS1974
Scrappinmom99
robkaynel
average_kim
Roseburg
emmapaige
Deanna13
keatonsgtgram
Christ S
Christi S