For this challenge I want you to scrap about your 'Happy Place'. Where ever that may be. Flowers also make me happy so
you MUST include flowers. Any kind or amount is fine!
My Happy Place is at the beach and I bet everyone guessed that! I also used some new tiny flowers by Petaloo.
Photos of DH and I at the beach at Maui, October 2014.
Life Is Better At the Beach
I used this amazing line by KaiserCraft! If you haven't checked it out then please do so!
KaiserCraft Coastal Escape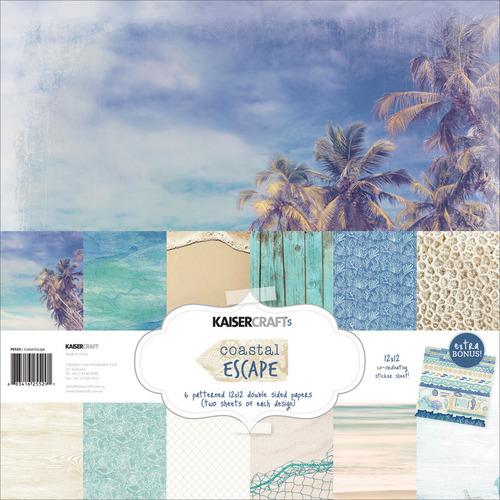 For the fine print....
This can be a paper or digital layout or pocket page. All work must be new. You may do this one time. You may combine with one other regular challenge that allows that, but not with another Guest Designer Challenge. Please link your work here. Deadline is April 30th. A random winner will be selected for a $5 ACOT gift card provided by A Cherry on Top!
Looking forward to seeing YOUR Happy Place!
-----------------------------------------------------
Cherries Participating: 
​
1. Krystle (Krystle)
2. Kathy (Yankeegirl)
3. Joannie (joannie)
4. Shannon (1scrappymom)
5. Leslee (MTCanuk)
6. (mjmarmo)
7. Carissa (DolphinSoul)
8. Mildred (mgehrke)
9. Donna (Retiree3)
10. Linda (Linda S.)
11. Karen (karen c.)
12. Brandy (blbabe1234)
13. Sandi (Sandi0805)
------------------------------
Our Lucky Winner drawn by Random.org is.....
12. Brandy (blbabe1234)
Congrats! I'll be passing your name along to Heidi and she'll send you your gift card.