A little different, and now I'm stealing from the Mood board challenge, sorta!  I found this really fun mood board, complete with lots of pets, words, colors, even a color palette, and papers that if you are savvy you can crop and print!  I'd like to see what you do with this as well as I've attached a sketch for you gals that enjoy sketches.  So the "non-pet" people can use the colors, the words, whatever you can work with and an animal won't be necessary - but for the rest of you, enjoy just using what you want with your animals. 
Below is both the mood board AND the sketch!!
As always, you may combine, you may do what suits you, you have the choice of using the sketch or not, in other words - just get another page done!!!  And as for the prize - July 1st I'll pull at random a layout that will win the $5 gift card!  Have fun!!
MOOD BOARD: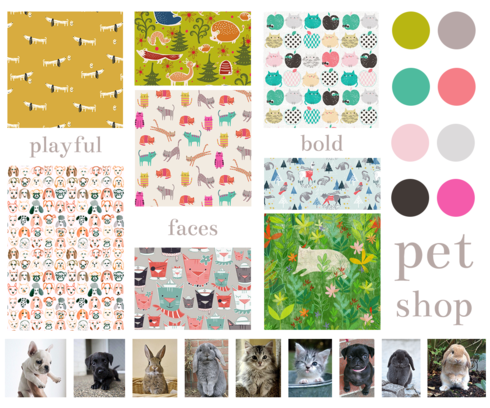 Sketch  (thanks to Page Maps)
: