I was happy to see interest in a heritage challenge, I hope this inspires you to dust off those old shoeboxes & dig out those old family photos and get them scrapped! 
I'll try to pick something different to prompt you each time, but to get things kicked off this month's challenge is going to be fairly basic.  I'd like for you to choose at least one photo on your layout that is from the 1940's or older.  My sample has photos of my grandmother, at different stages of her life.  The photo of her as a baby was taken in 1915, her high school graduation in the early 1930's and the portrait was taken in the 1940's.  For my heritage album, I like to use 6x12 protectors that holds extra pictures and information about each person between the 12x12 layouts, so I have journaling and family stories in the album, but not crammed onto each layout.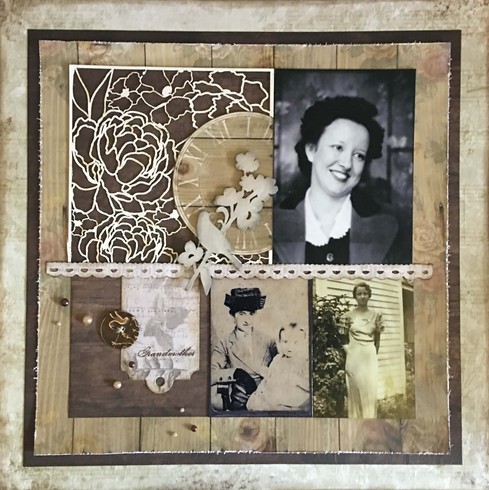 For this layout, I used a sketch I found on Pinterest.  If you'd like to use the same sketch, I'll give you a bonus entry, but it is not required: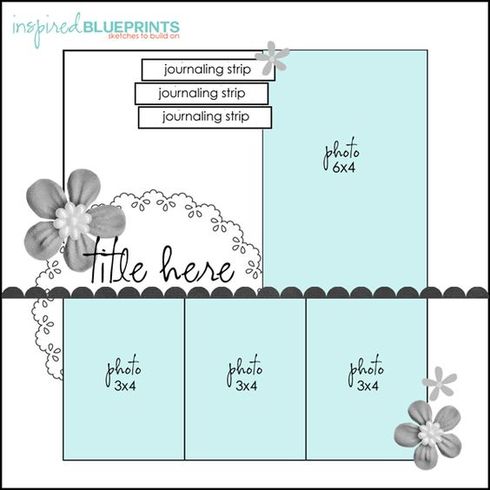 The rules:
Open to layouts only, paper or digital
Must be new work that
includes at least one photo from the 1940's or earlier
You can combine with any other challenge that allows, as well as the June 30/30
No gallery spot, please link your work here
You can use the sketch for a bonus entry, but it is not required
One entry per person
Deadline is midnight, June 30th
A winner will be chosen using random.org to receive a $5 ACOT gift card from me! 
1. Charleneanne
2. Charleneanne (sketch)
3. Linda S.
4. mjmarmo
5. mjmarmo (sketch)
6. blbabe1234
7. blbabe1234 (sketch)
8. Sara M
9. CarrieG
10. Retiree3
11. Yankeegirl
12. Yankeegirl (sketch)
13. joannie
14. joannie (sketch)
15. keatonsgtgram
16. keatonsgtgram (sketch)
17. Karen c
18. Karen c (sketch)
19. ncokely
Thank you to everyone who participated in my first Heritage Challenge!  Sorry for the delay in picking a winner, it's been a busy holiday weekend!  This month's winner, according to Random.org, is
#15, keatonsgtgram!
Congratulations, I'll be sending your gc shortly!