Thank you Cherries for doing my challenge and for being patient with me. This entire summer has gone way to fast for me to keep up on everything. I'm so sorry for not having a challenge for September. I'm hoping to do a "best of" challenge for October. I hope to sit down tomorrow and get it planned out and posted. I'm seeing another busy month for me in October. So I hope this works. Anyway for the moment you have been waiting for and from random.org the winner of the August Washi Challenge is #9 charlenanne. Be on the look out for your gc.
Well like the saying goes......better late than never. I tell you Cherries, the past couple of months have really gotten away from me and there has been absolutely no "ME" time what so ever. I wouldn't change anything, because I've been doing a lot with both my girls. DD#1 has been home twice this past month and will be back for Labor Day Weekend. I am so happy. Then of course the new baby coming in November, which by the way if I haven't said anything yet, IT'S A BOY!!!!!!! His name is Orahn Samuel Hegstad. We are so excited for his arrival. We have the first baby shower tomorrow, so I must get this challenge posted so I can go buy some baby things
So first off, I have to give a shout out to Joannie. She PMd me a really cool idea that I have never thought of on how to use Washi. The website is from We R Memory Keeper. It showed me where I could make my Washi ruffle. It is so cool, but very time consuming. If not done slowly, creases can form, which is what happened to me. So take your time and let's see your ruffles Washi. Here's the website just incase you want to take a peek, and below is my wonderful Mr. Tucker sporting some ruffled Washi.
https://wermemorykeepers.wordpress.com/ ... ashi-tape/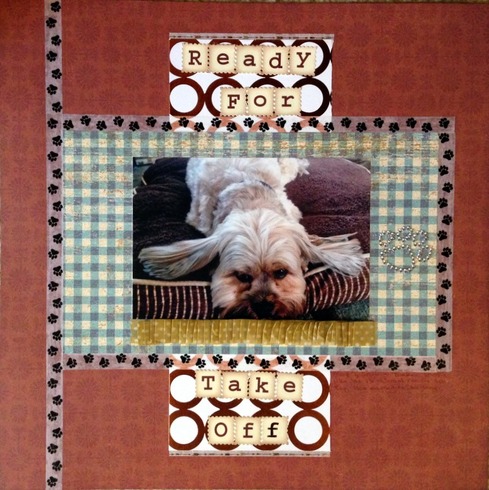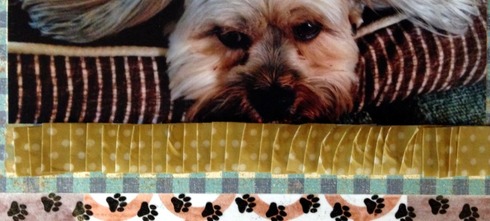 Rules:
For Paper, Digi, Hybrid Scrappers and Card Makers.
Post to this thread by midnight August 31 - CST
Only 2 entries allowed.
I will randomly choose a winner for a $5 ACOT Gift Certificate.
May not be combined with any other challenge.
Please have fun with this. There is no right or wrong way to use Washi Tape.
Participating Cherries:
ocenbreezes423
Shoorn
Joannie
Rachel0017
Deanna13
Retiree3
Sandi805
Deanna13
Charlenanne
Blbabe1234