Posting this a bit early as we are off in the morning to Punta Cana, Dominican Republic. We'll be back about the 8th.
I chose this Fall Mood Board from Pinterest. I hope you'll be inspired by all the Autumn activities and things. If you don't have the changing seasons in your area then maybe you'll be inspired by the colors or other things pictured. You don't have to scrap a Fall themed layout.
Please list what inspired you and use a banner like in the upper right corner or also on my example.
October Mood Board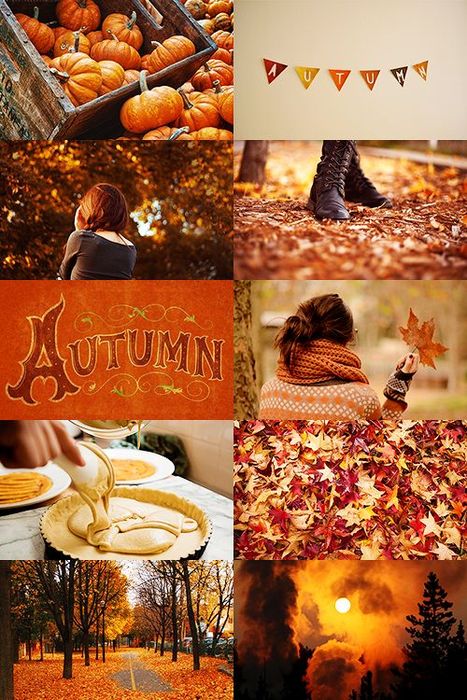 Here's my example inspired by the Fall colors and different activities. I also used a mixed banner.
A page for DGD Lucy's album with photos of the grandkids at Brady's Birthday Party, October 2013.
Autumn Fun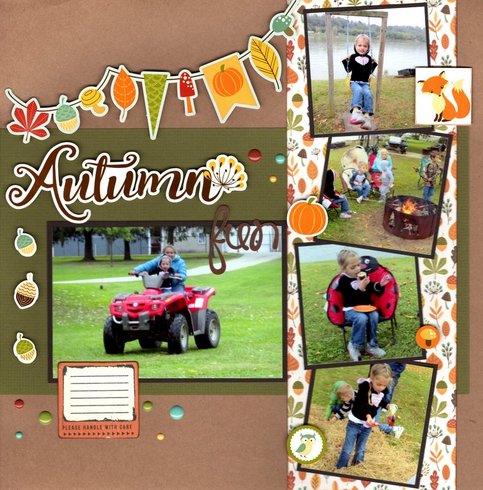 For the fine print....
This can be a paper or digital layout, pocket page, or card. All work must be new. You may do this multiple times. You may combine with one other challenge that allows that. Please link your work here. Deadline is October 31st. A random winner will be selected for a $5 ACOT gift card from me! If there are more than 20 participants I will draw a second name for a RAK too.
Looking forward to seeing your creations!
--------------------------------
Cherries Participating:
1. Jan (jan509)
2. Jan (jan509)
3. Kristi (KrazSparkle)
4. Donna (Retiree3)
5. Karrie (sweetsour)
6. Karen (karen c.)
7. Anne-Marie (scrappinmom99)
8. Tammey (Tammey)
9. Brandy (blbabe1234)
10. Ana (anazelia)
11. Charlene (Charleneanne)
12. Leslee (MTCanuk)
13. Karen (karen c.)
14. Joannie (joannie)
15. Chris (emmapaige)
16. Berta (Berta R.)
17. Carrie (CarrieG)
18. Bonnie (blfonty)
19. Ann (beachlover)
----------------------------
Time for my October Mood Board Winner!
The winner drawn according to Random.org is...
Winner of the #5 ACOT Gift Card -
10. Ana (anazelia)
(I'll be buying it soon.)
Congrats Ana!!