Wow you guys! I really love how you all used the shirt as inspiration for your wonderful photos.
Via RANDOM.org, #8 is the winner - GmaBerta /Berta ! Congrats Berta!!! I'll be purchasing your GC very soon!
Thanks to all who particpated!!!
**********************************************************
Hello cherries! I'm posting this a couple days early as I've got a VERY BUSY weekend this weekend and wanted to make it got posted!
Usually I post a Pinterest prompt of an outfit that I like but this month, I'm doing things a bit different. And it all started with a T-Shirt, followed by a photo of Miss Penny Lane. LOL.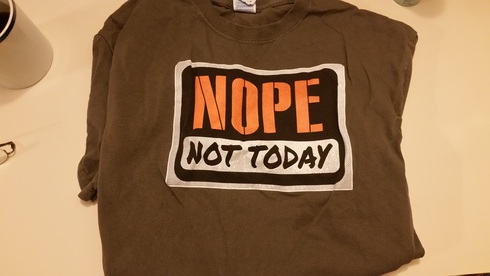 Nope. Not Today. Sometimes that's the kind of attitude I'm in. And 2 months ago, Penny was behind the curtain, lying down. Kind of like throwing in the towel. LOL.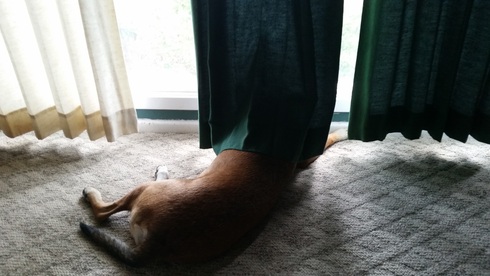 And with these two items, my October Challenge was born!
With that said....I'm giving TWO options for this challenge. You can do one or BOTH!
Option One
: Use the T-Shirt image that I'm supplying as your inspiration for your project. Use the colors, the phrase. Whatever you can come up with.
Here is my example: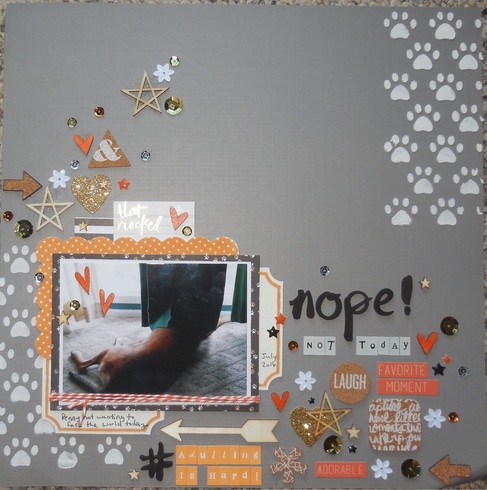 I know, its a little all over the place. But there's a reason for it. You'll see how my brain was working in a minute.
Option Two
: Do you have a funny shirt or a gorgeous dress in your closet that you'd LOVE to use as inspiration for this challenge? If so, snap a pic, upload it along with your project.
Alright...so my layout has tons of bits and pieces, right? That is what I want you to use on your project. Its kind of like Fashion Challenge meest Use Your Stash. Do you hoard sequins or enamel dots? Use them. Do you hoard veneer embellies or brads? Use them up! Whatever you do....sprinkle it around! I've got sequins, enamel shapes, veneer stars/hearts, cork embellies and stickers too!
So...here's a recap:
1. Please post here with your work. Use my fashion prompt or your own, along with "sprinkles" of _______________ (your choice - and as many as you'd like)
2. All is welcome! Paper, digi, card-making, projects, whatever floats your boat!
3. You may combine with any other October challenge.
4. Due October 31st
5. One lucky random winner will receive a $5 ACOT gc from me!
6. You may enter this challenge more than once, but please limit yourself to THREE entries.
Hope you have fun and if you have any questions, feel free to ask!!
Participating Cherries:
1. blfonty /Bonnie
2. pawprints /Barb
3. wimom /Rhonda
4. Retiree3 /Donna
5. cat1393 /Christine
6. seastar /Karen C
7. sherelm /Sher
8. GmaBerta /Berta
9. beachlover /Ann
10 tmp718 /Tammey