Updated with winner chosen by Random.Org Result: 8   - Congrats Deanna.  I will be ordering your GC shortly.
57Diana has requested the letter B for March. 
PLEASE 
- if you have some stash you want to use, please send me a PM and I will use that letter for an upcoming challenge.  I know you all have lots of stash just sitting there waiting to be used and this would be the perfect opportunity!  
So for March your challenge is to use a Manufacturer that starts with the letter B.  You can combine with other March challenges but please limit your entries to three..
Please be sure to list the manufacturer(s) you are using. We should be able to clearly see the product(s) that you do use for this challenge! I will pick a random winner to receive a $5 ACOT gift certificate.
Must be a new layout/card or altered project.
Must post to the gallery by3/31/17 at midnight and also post to this thread.
You may combine with other February challenges if allowed by that challenge.
Here is my example - I used Bo Bunny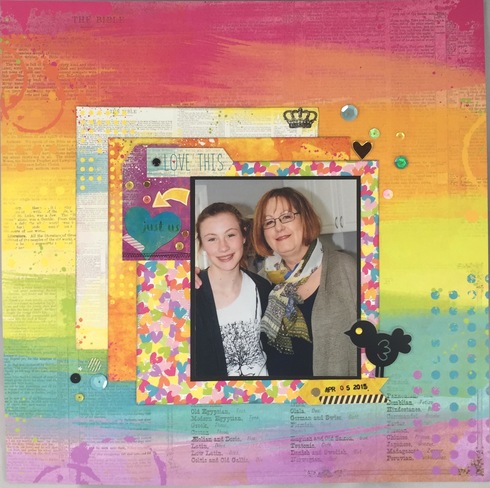 lissahope26 - Basic Grey
blbabe1234 - Bo Bunny
karen c.- Bo Bunny
shoorn - Basic Grey
shoorn - Bazzill
Retiree3 - Bo Bunny
Retiree3 - Bella Blvd
Deanna13 - Bella Blvd
Deanna13 - Bazzill
Deanna13 - Bella Blvd
Tammey - Bella Blvd
Tammey - Bo Bunny
Tammey - Basic Grey
blfonty - Bo Bunny
Tammey - Bazzill
Tammey - Best Creation
Tammey - Basic Grey
traveler - Basic Grey
traveler - Bazzill
traveler - Bo Bunny
Yankeegirl - Basic Grey
traveler - Bazzill
traveler - Basic Grey
traveler - Bo Bunny
joannie - Bazzill
KimberlyE - Nicki Beaudreau
Deanna13 - Bo Bunny
Yankeegirl - Bo Bunny
MtCanuk - Bo Bunny
Scrap Bug - Bazzill Basics
blbabe1234 - Bella Blvd
lissahope26 -  Bella Blvd
shoorn - Bo Bunny
shoorn - Bazzill
LoreenC - Basic Grey
LoreenC - Bo Bunny
SherrieLynne - Bo Bunny
blfonty - Bazzill
shoorn - Bo Bunny
Renee P. - Basic Grey
Yankeegirl - Bella Blvd.
hsblair - Bazzill
hsblair - Basic Grey
Tammey - Basic Grey
Tammey - Bo Bunny
Tammey - Best Creation
hsblair - Bazzill
hsblair - Basic Grey